We're 7 (almost 8) months in to my Natural Beaded Rows experience and I am still singing the praises of this method, of Terra Earls and the entire gang at Salon 504. If you remember from my  first post on my extensions (you can find it here), I wasn't looking for extensions. I honestly had never researched them and really knew nothing about them! Once Terra and I connected and she started sharing the different types of extensions, I was blown away! Who knew there were so many types, different certifications, etc. So I started researching and was so impressed with the Natural Beaded Rows Extensions. One of my biggest concerns was damaging my hair. I have pretty good hair, but after cutting it in January, I was missing the length. I thought this would be a great option for me as I was growing out my hair, so I really wanted something that would allow growth. NBR was made with that concern in mind. It creates fullness (and length in my case!) with less points of contact allowing my hair to breathe and grow! And sheesh, it has grown! You'll see below, but my natural hair is now the same length as my extensions! They have allowed for so much HEALTHY growth! (You can watch the video on my first NBR post to see how short -and blonde- my hair was!)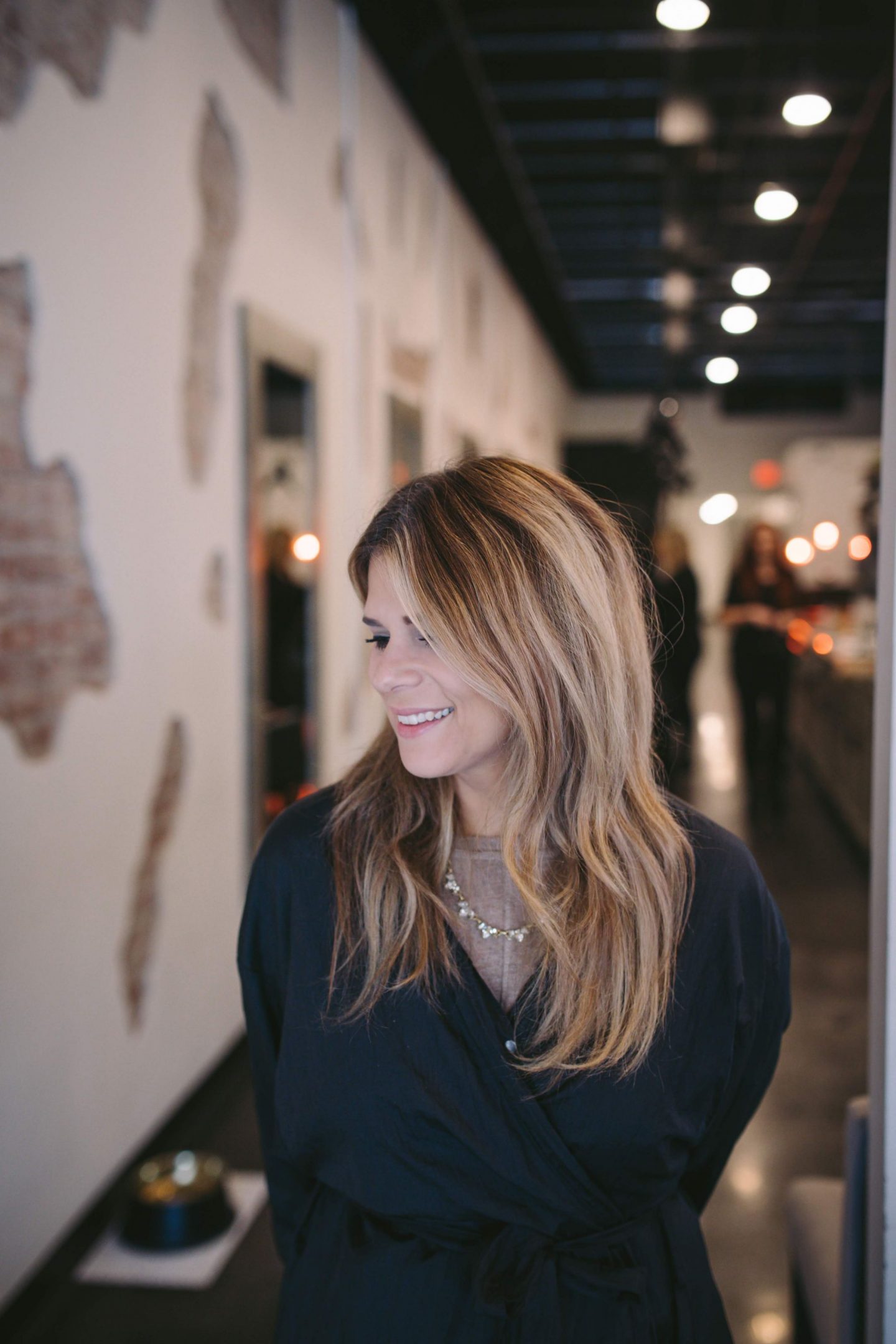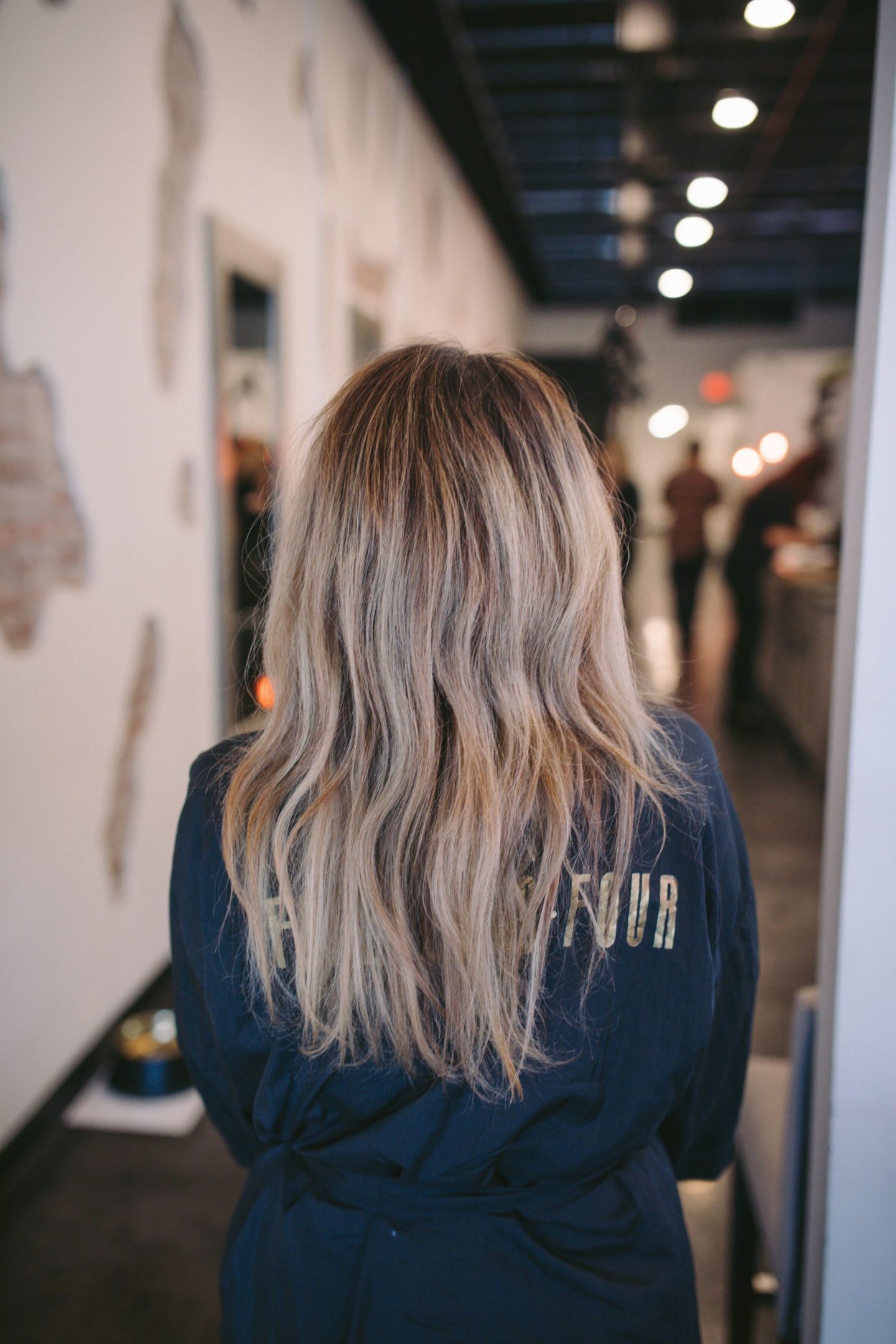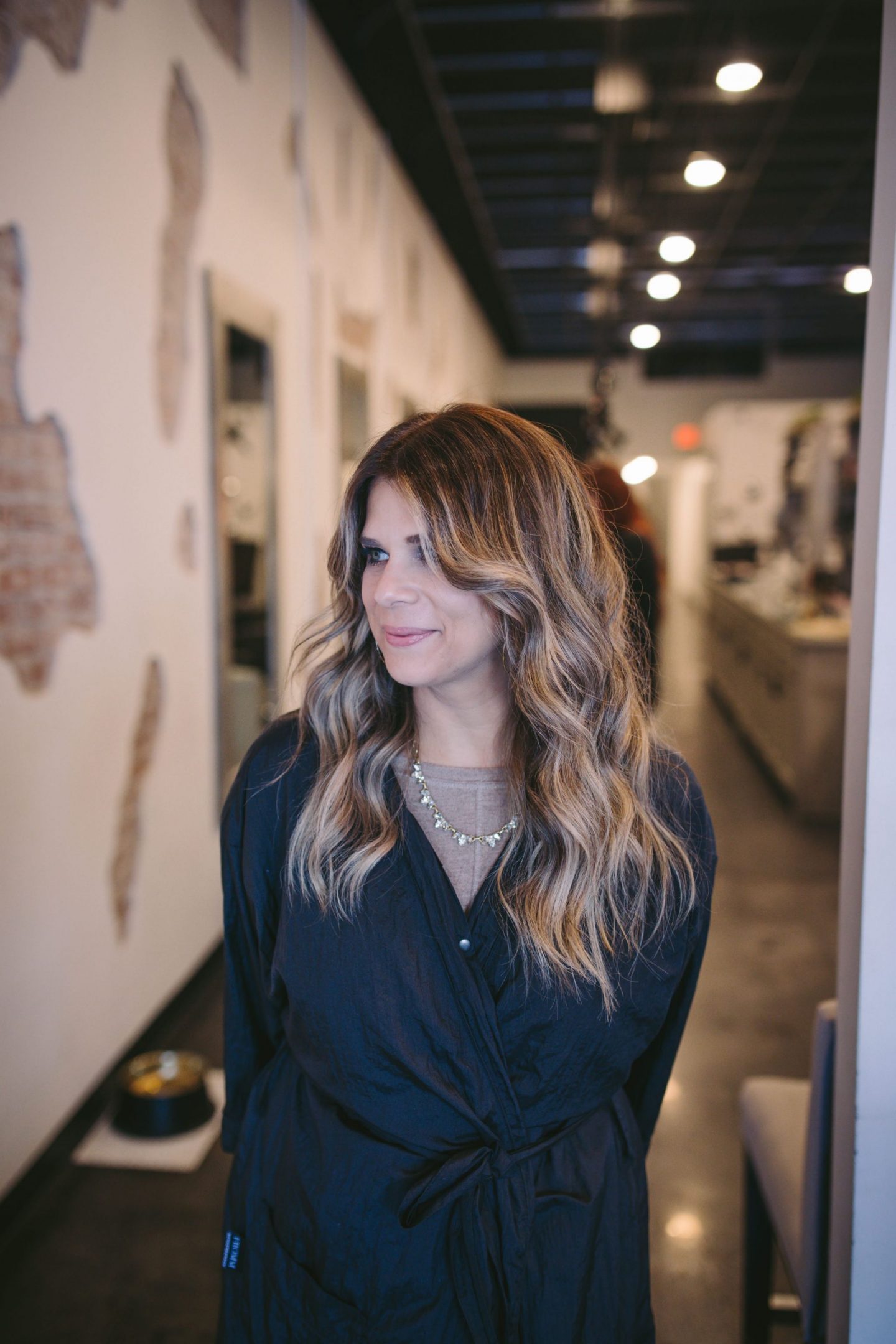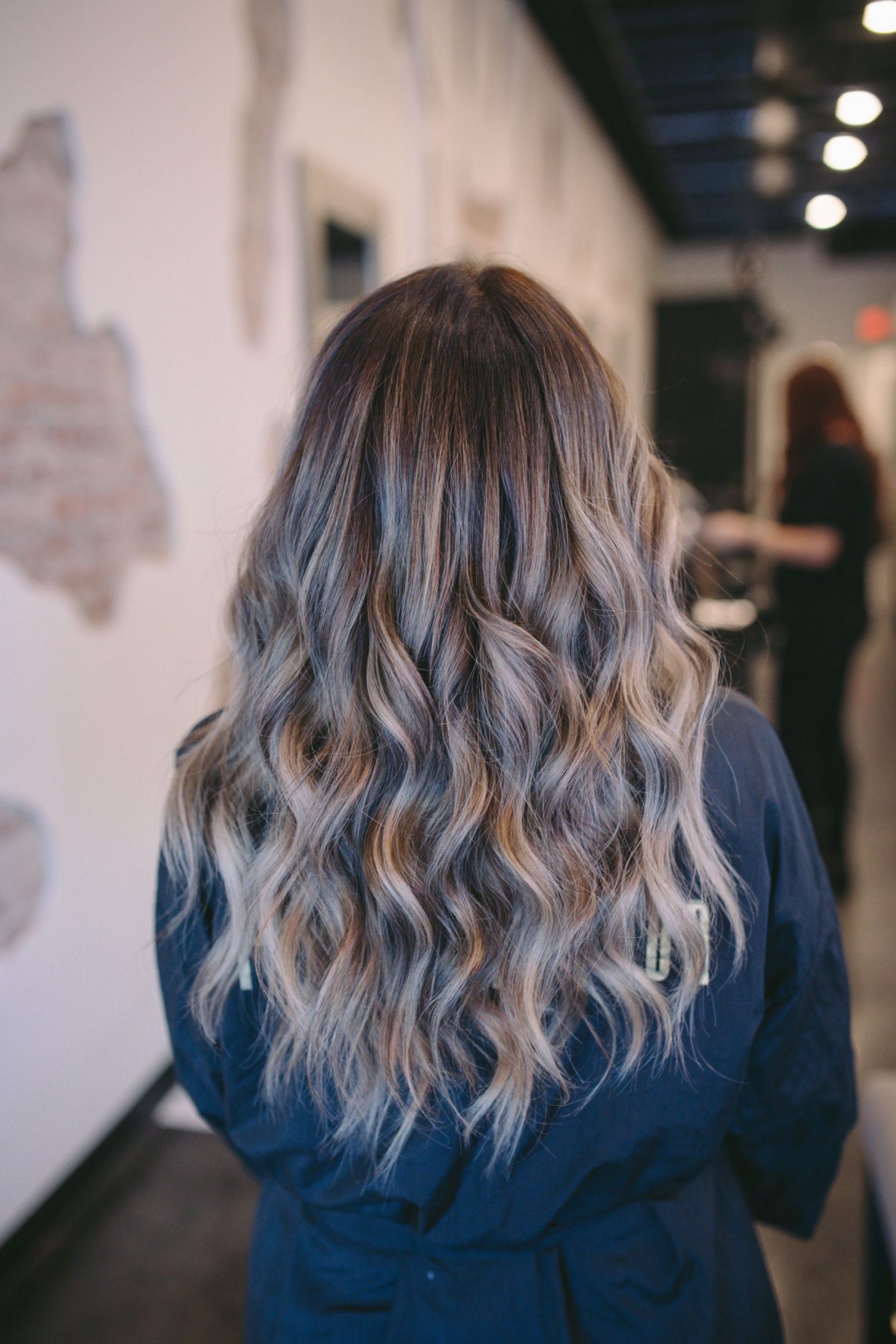 I've received a few questions from you all about them so I wanted to take some time to answer those here.
How do you wash them and how often? 
I was a little intimated at first to wash them! I was so afraid that I would ruin them some how (which is so funny to me now!) and at first I went 4-5 days between washing my hair because of it. It took me a few weeks, but now, truthfully, I wash them like I would normally wash my hair. I've upgraded to a better Shampoo/Conditioner to keep them healthy and use a hair oil to keep them from dying out. One thing I do love is that the texture matches my hair perfectly and they hold curl so well! I wash my hair every 2-3 days (sometimes longer with dry shampoo) and it stays styled day after day!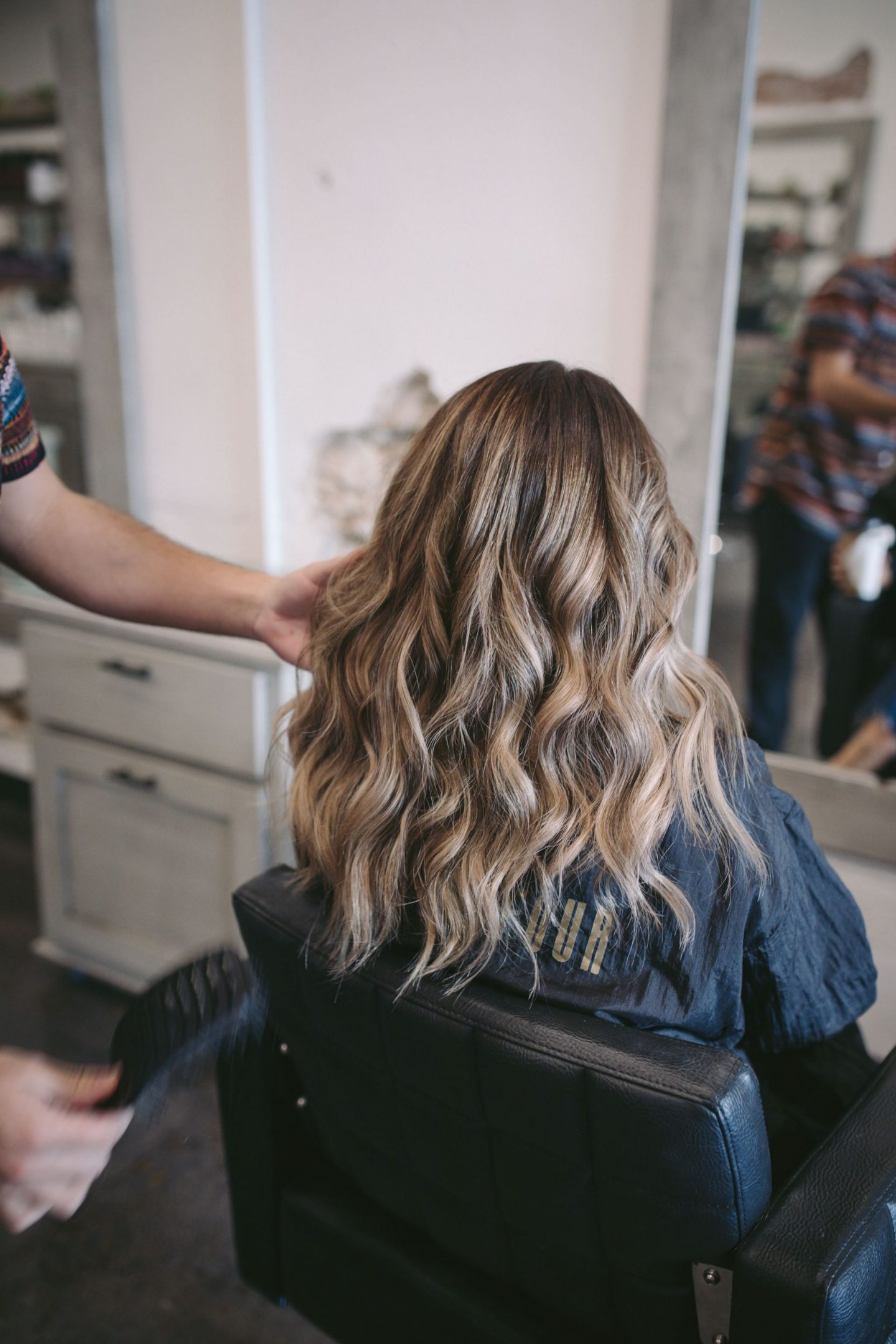 Can you wear your hair up without seeing your Extensions? 
I'm answering this one in all caps… YES. See below! This is my hair with my extensions in! Can you see them?! They blend seamlessly in my hair; which allows me to wear my hair up, wear it half up, walk outside in a wind storm, you name it… no one will see these extensions! I don't mind telling people about my extensions (hello, I share my life on the internet!), but if you would rather not tell the world about your weave, they are so discrete you would never have to tell!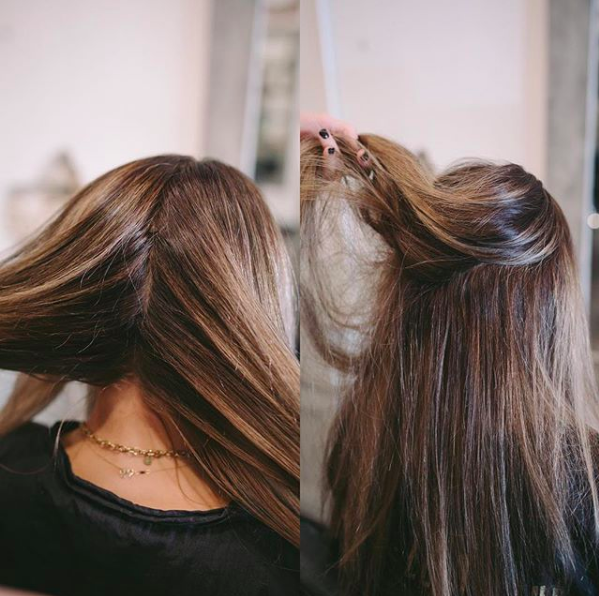 I workout everyday, how do you handle them getting sweaty? Do you take them out when you're at the gym? 
Good news, They are sewn in! I don't have to fuss with taking them out and getting them back in the right way. (Praise hands!) As far as working out and getting sweaty, I wouldn't say it's any different then your natural hair. I normally pull my hair back in a low bun (with my favorite Micale|Lynn Scrunchie) and when I'm done I'm able to take my hair down and my curls still look great! Full disclosure I'm not a Cross-fit, Orange Theory, Cycle girl… I like the treadmill and light weights, so I don't get super sweating while I'm at the gym.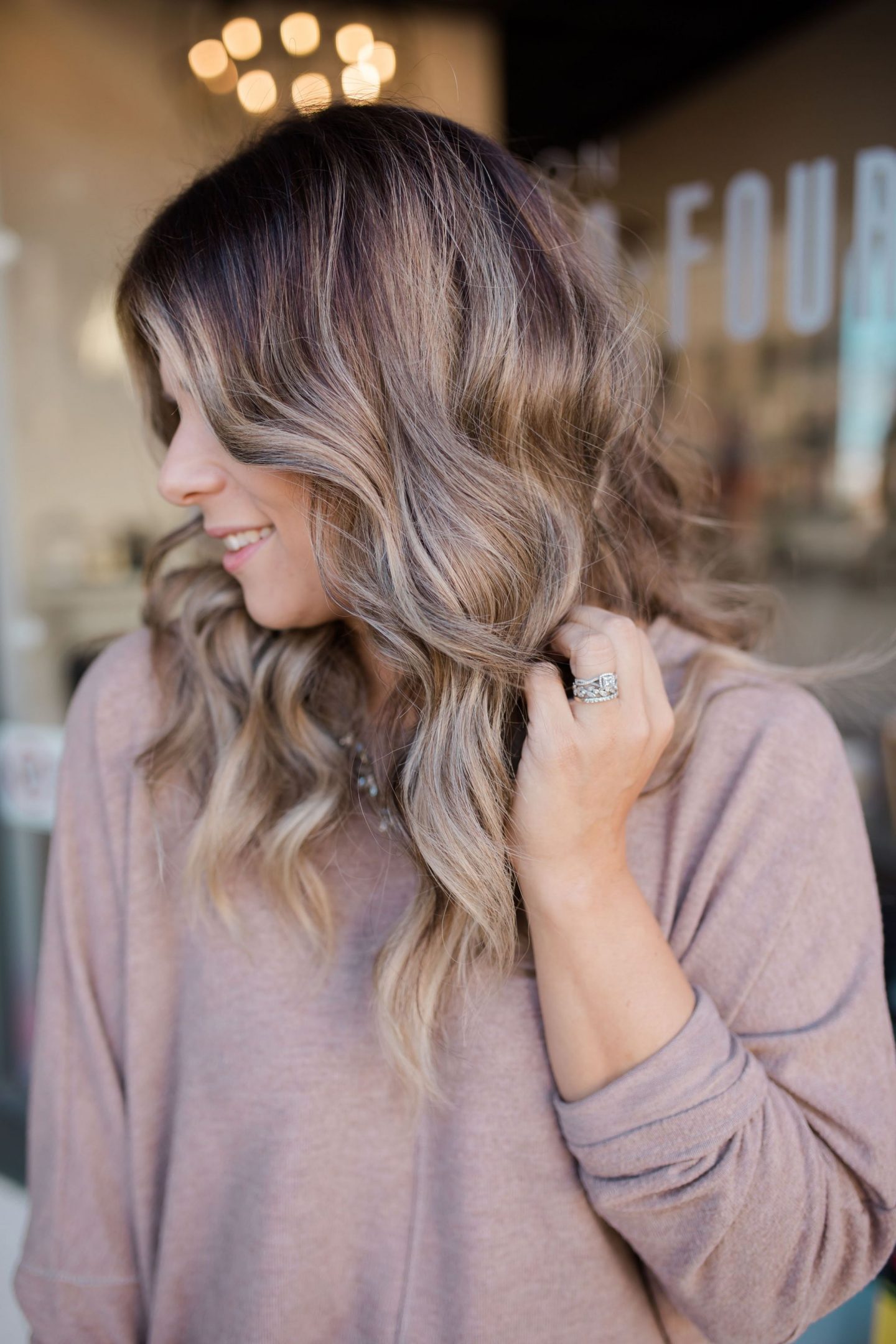 What is the Cost? What is the up keep like? 
I'll start by saying extensions are an investment. You are paying for quality (QUALITY!) hair and and a method that is the best of the best. They are perfectly color matched so that they blend seamlessly with your hair. In my opinion… it's worth it! You can find all the pricing info and find out if you are a candidate for NBR on Salon 504's website. I go in for appointments every 6-8 weeks to have my extensions moved up.  At that time they remove my extensions, touch up color, wash and put the extensions back in. I've gone as long as 10 weeks between appointments, but my hair has so many grays that I need to go more often! 😉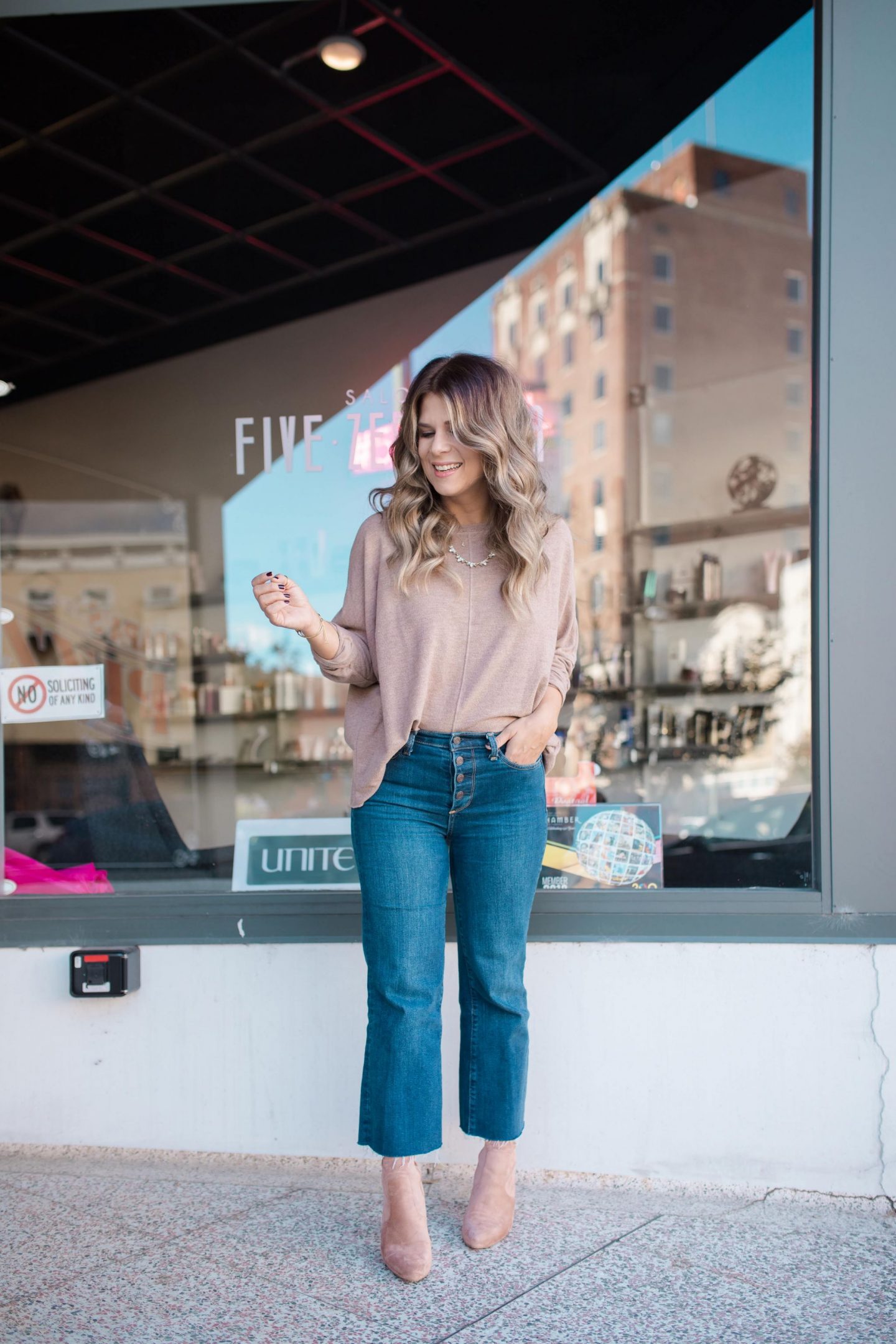 Over all, I have been so impressed with my experience with Terra, Salon 504, and NBR Extensions. As someone who never thought extensions were for her, I have been blown away. We have a few things up our sleeves moving forward and I can't wait to share more soon!
SHOP THE POST:

*This post was created in partnership with Terra Earls and Salon 504, but all thoughts and opinions are my own. Thank you for supporting the companies and brands that keep lindseymeek.com going!