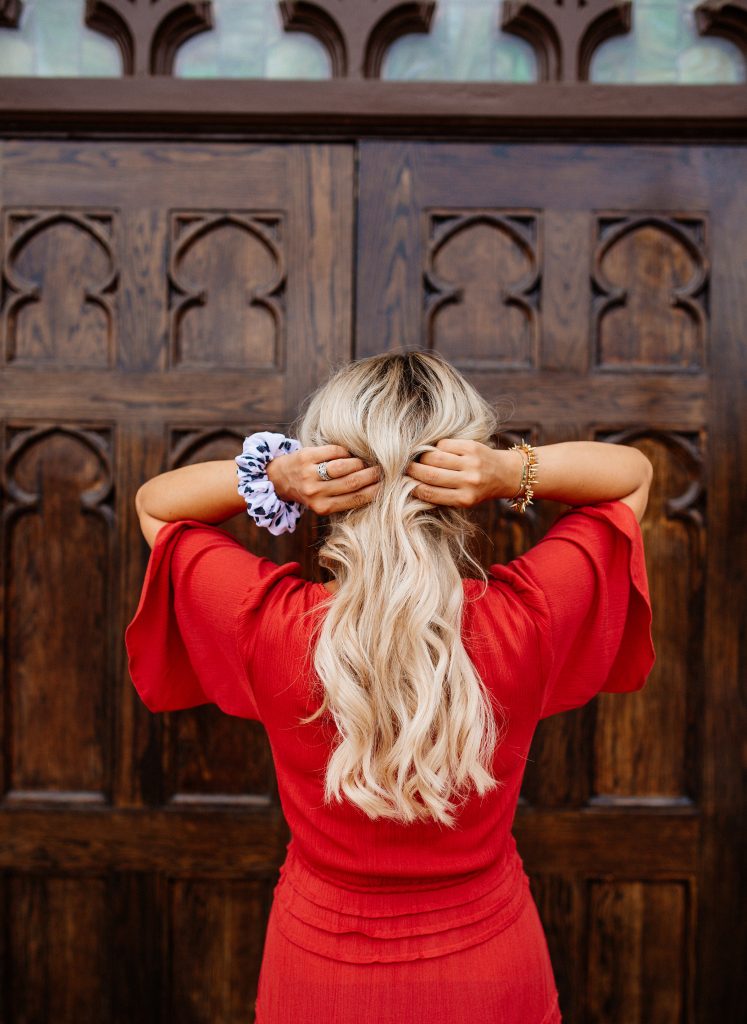 It's here and I am so excited! I've been working on a little something behind the scenes and I am thrilled to finally share it with you! Say hello to the newest edition to the Shoplindsey x Micale|Lynn Collaboration! When I worked with Micale|Lynn last Fall, you all received the blush velvet Shoplindsey scrunchie so well! We restocked it multiple times and I loved hearing your feedback! It made the decision to design another Scrunchie with my favorite girls so easy!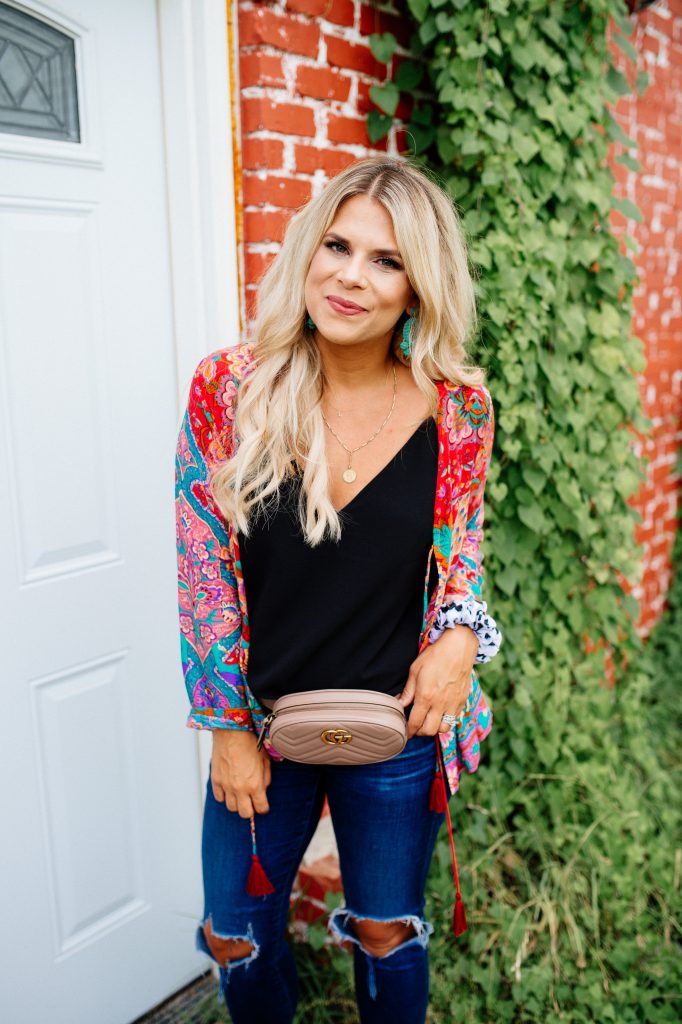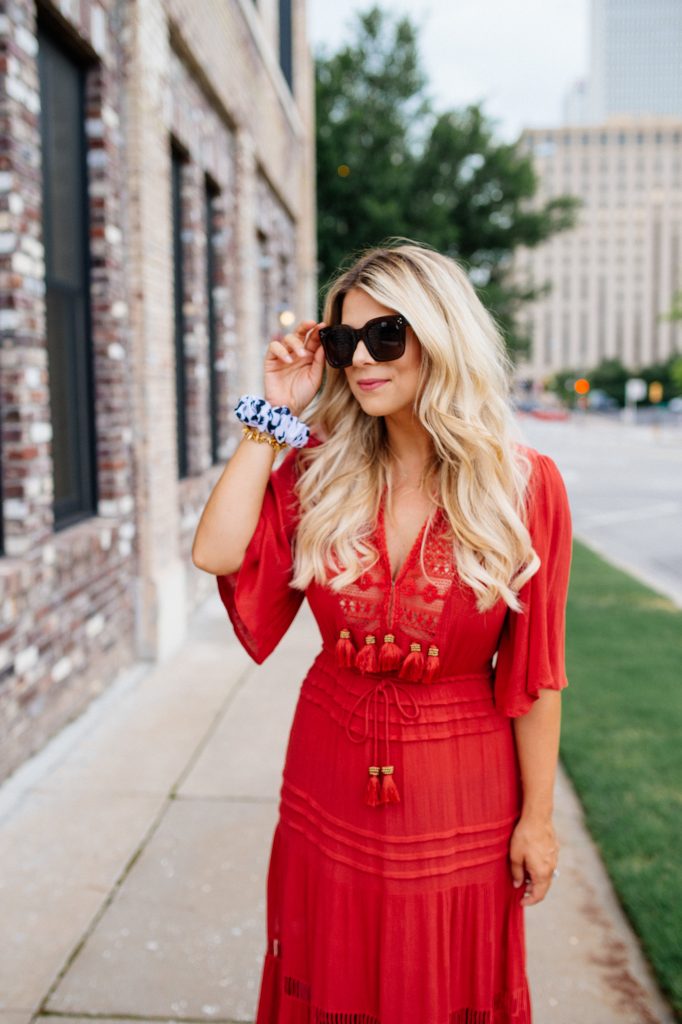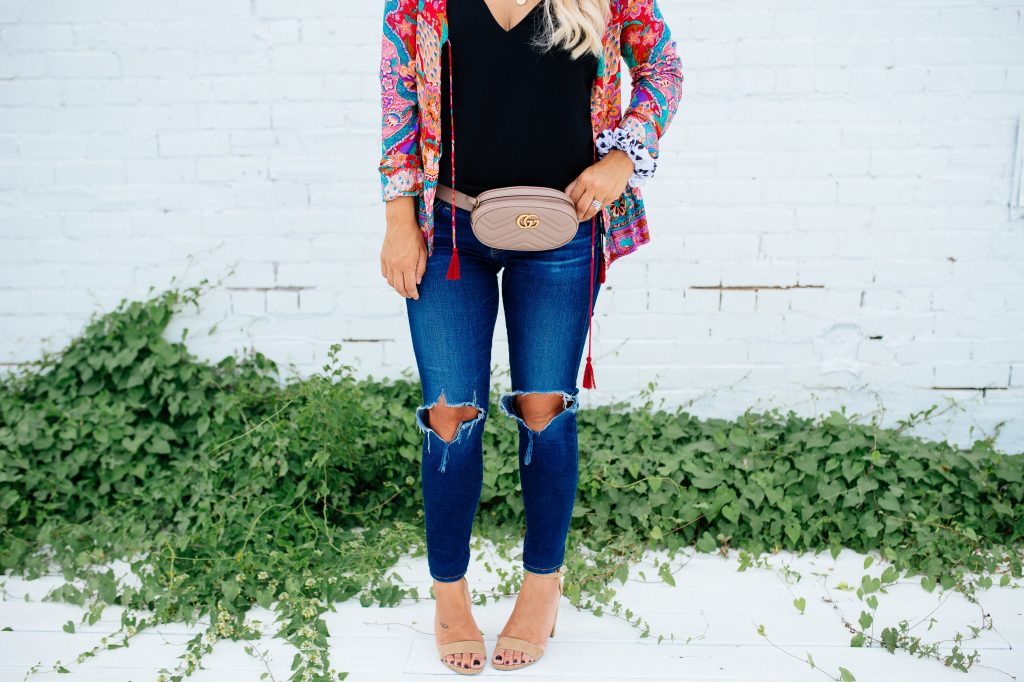 I knew I wanted this one to be on trend, but also more of a neutral that you could wear everyday. If you know me well, you know I'm a big fan of animal print (Leopard is my favorite neutral), but I wanted this to be a little different than my norm. The Dalmatian print is so on trend for Fall and will fit right in with your wardrobe!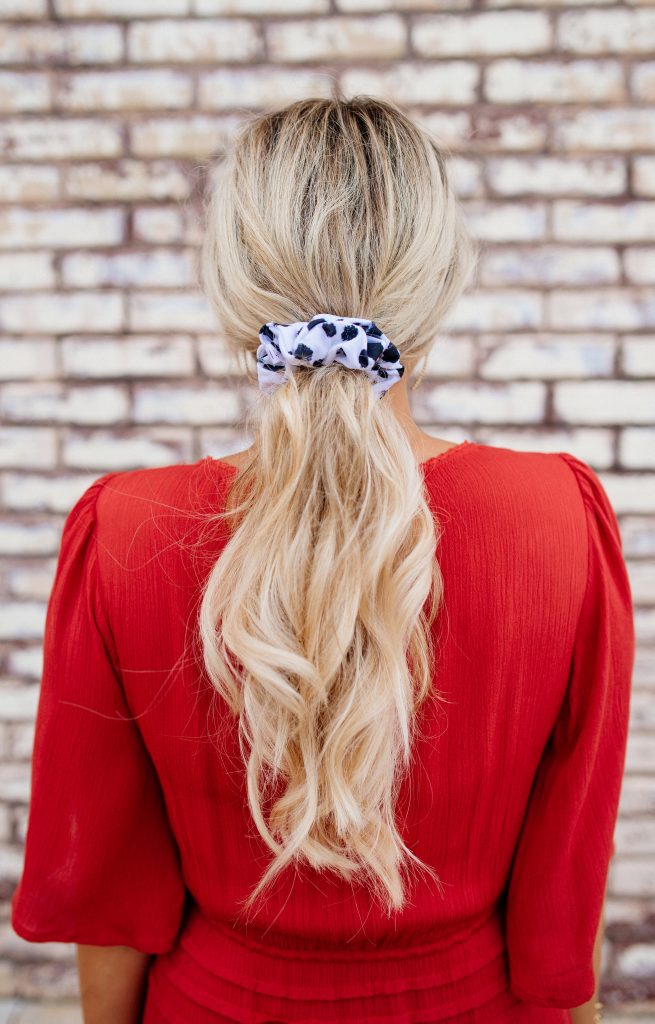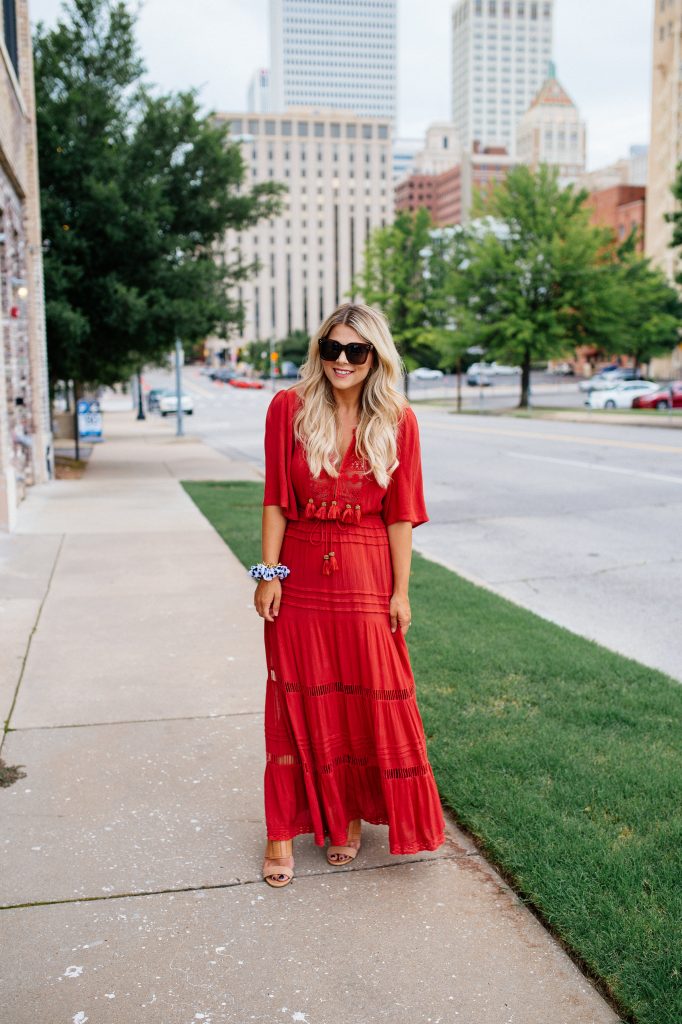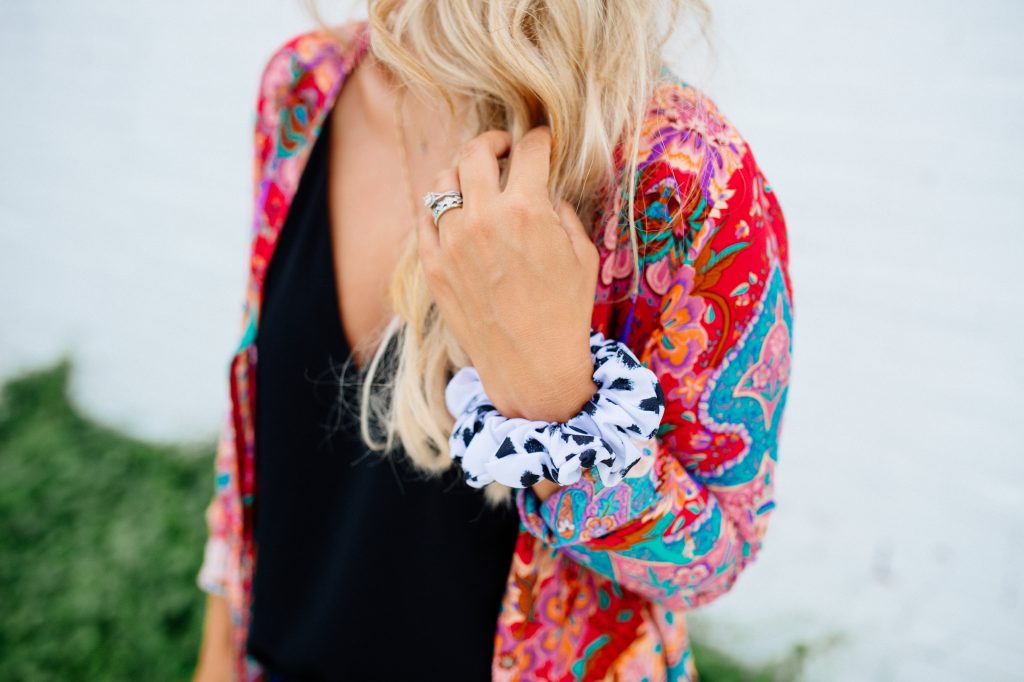 Huge Thank you the girls at Micale|Lynn for trusting me enough to create a new Scrucnhie for their line! They are the sweetest and the best to work with. Maggie Sheffield for these amazing pictures! Also, Thank you to Beau & Arrow for this gorgeous red dress and kimono jacket! AND the girls at Atherial Beauty for my makeup!
Grab your Shoplindsey x Micale|Lynn Scrunchie Here
Shop The Post:
Find all my Jewelry Here: www.stelladot.com/lindseymeek