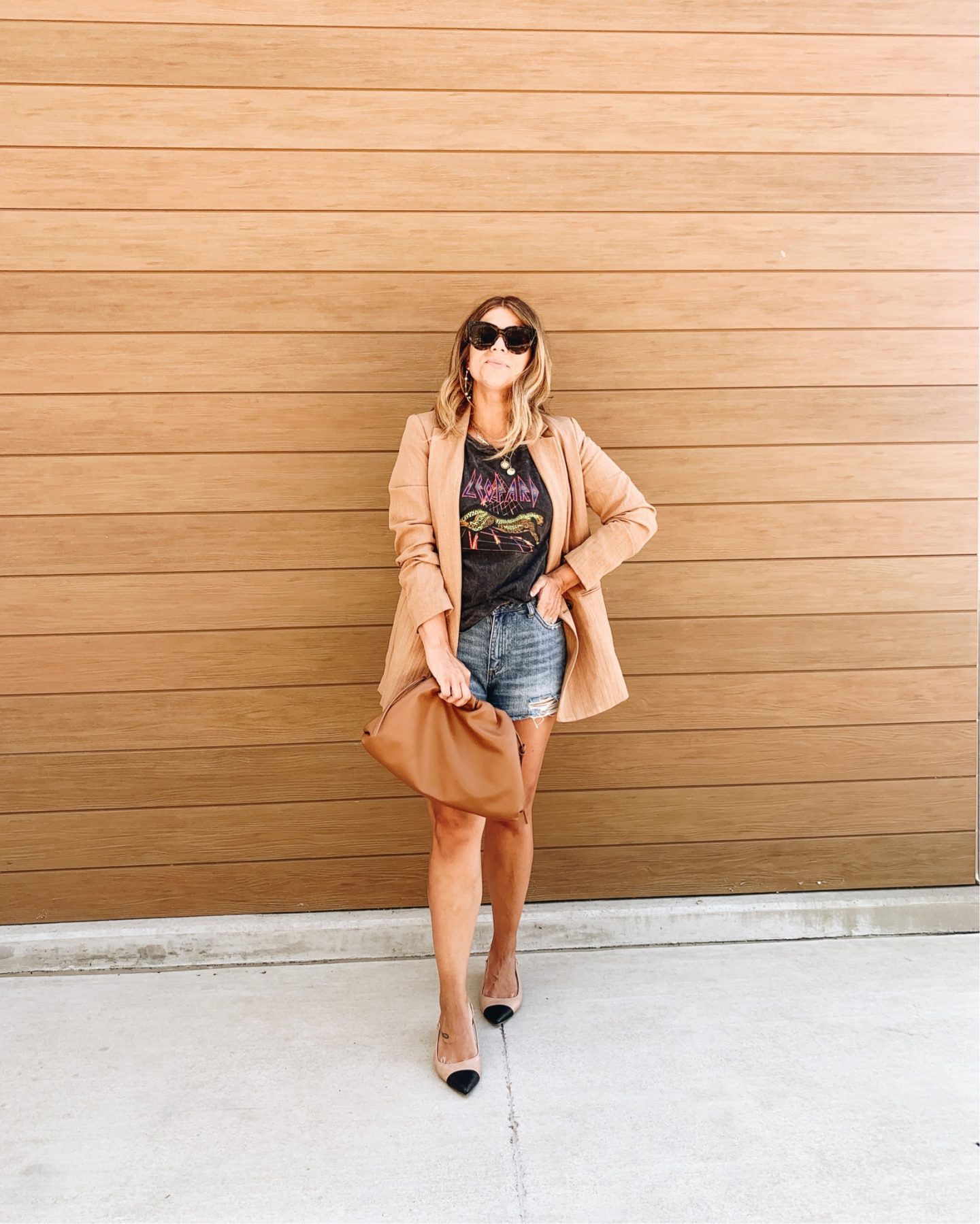 I'm Lindsey, A 30-something, Mama of 2. 13 years ago, I married a cute musician turned software developer who has taken me from Nashville to Northwest Arkansas and back to my hometown of Tulsa, Ok! I am a former Personal Stylist turned Boutique Owner and author of lindseymeek.com, a fashion and lifestyle blog. This space is where I share all things; from style tips to outfit of the day inspiration to must have sale pieces to the occasional heart to heart chat. My biggest goal with this space is to share realistic, relatable style. Style that is achievable and easy to recreate for the Every Girl.
I am passionate about helping women feel and look their best. I am always experimenting with my personal style and believe that you should never take your wardrobe (or yourself) too seriously.
I hope you leave this space feeling beautiful, inspired, and knowing that you are enough. Whether you are here as a Emerson Charles Customer, as a Personal Styling client, or just looking for outfit inspiration; Welcome! I'm so glad you are here!
………………………………………………………………………………………….
Disclosure Policy: Please note that as a Stella & Dot Stylist, Lindsey will receive compensation for any product purchased through her personal Stella & Dot website. Additionally, this blog also has an affiliate relationship with some of the providers of goods and services mentioned on this website, and if you click on a link or purchase an item after clicking a link, Lindsey may be compensated. All opinions are my own and gifted items are disclosed. If you have any questions or concerns, please e-mail Lindsey.
………………………………………………………………………………………….