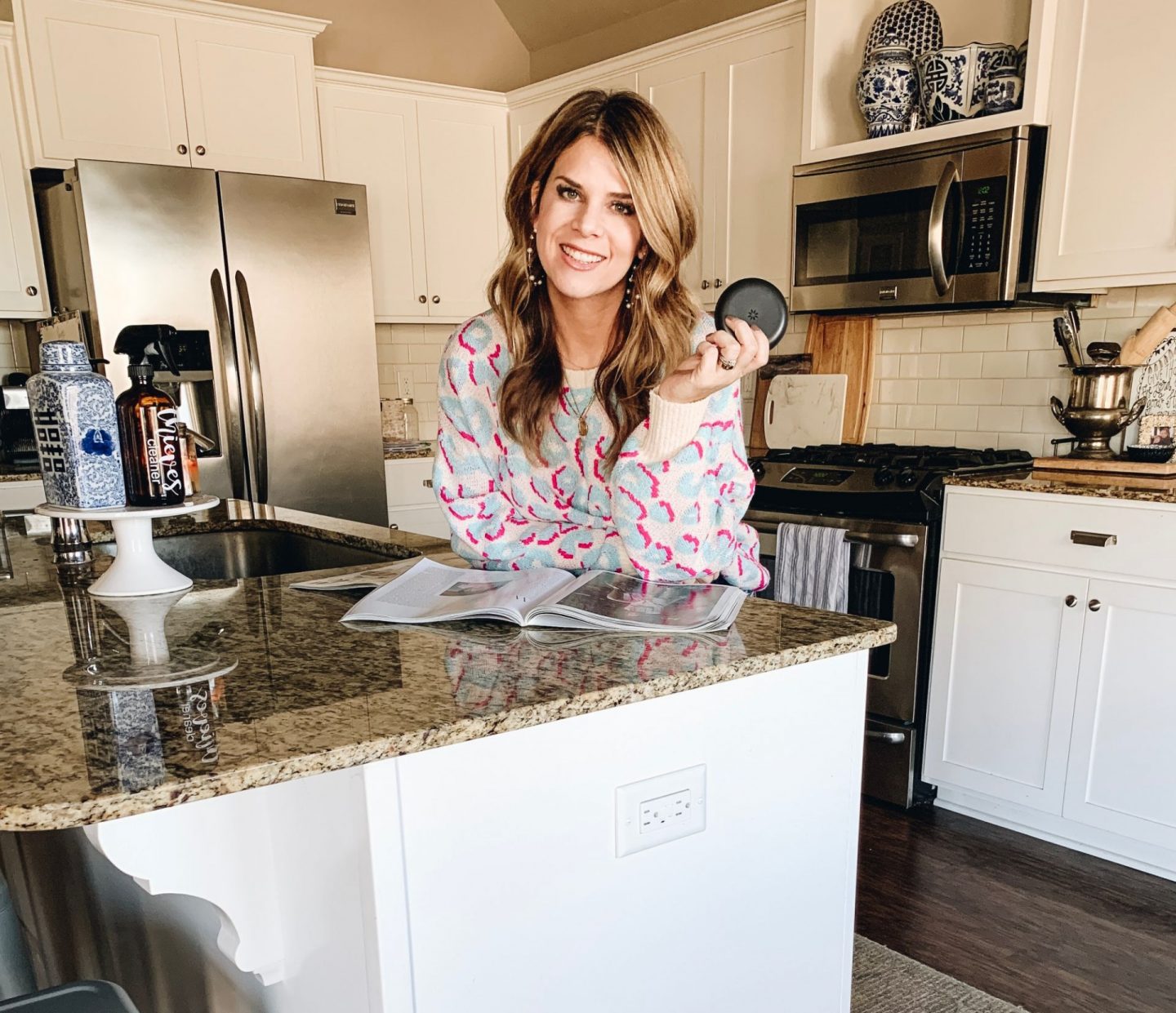 I can't believe that one year ago this week I started my Invisalign treatment! This year has flown by and I still catch myself staring at my new smile in the mirror. Over the past few months I have had countless conversations with friends and readers about my treatment, so I thought it would be fun today to talk a little bit more about the process in case you are interested in Invisalign too! (You can read my Invisalign FAQ post here.)
I'm assuming that most of you know about Invisalign, but if not, Invisalign treatment is the process of wearing clear, removable, aligners that gently straighten your teeth overtime.  When I started to become more self-conscious about my shifting teeth, I knew clear aligners would be the only route I would take. I never wore braces as a kid and I had no idea where to start. I spoke with my dentist and he agreed with my concerns and thought I would be a good candidate for Invisalign. He gave me a few names, but I also wanted to do my own research. After speaking with friends and researching online, I knew that Tulsa Orthodontist, Carter & Higgins would be the perfect fit for me. The Doctors were very knowledgable and the office staff was so friendly. They patiently answered all my questions and made me feel at home.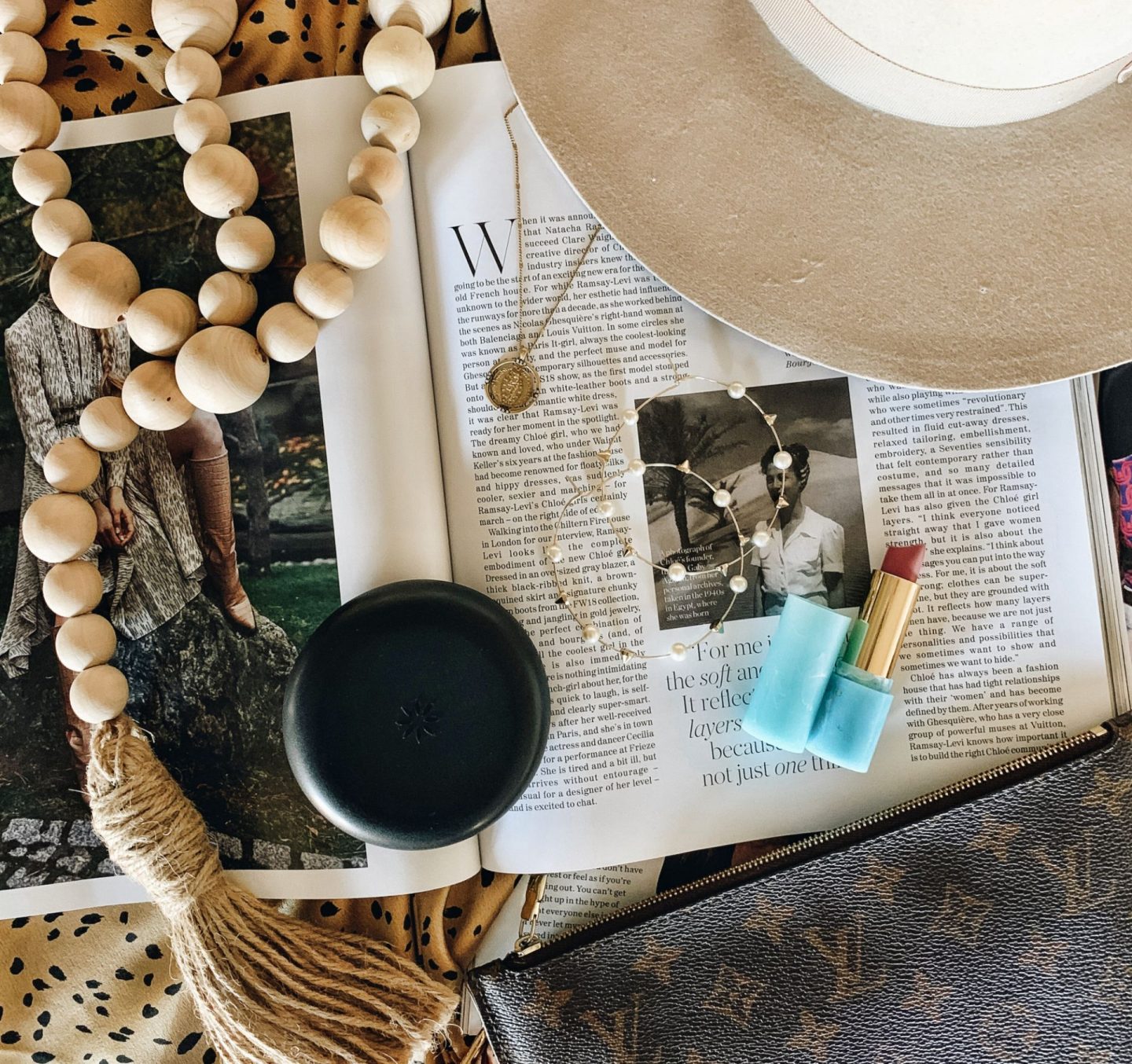 So why did I choose Invisalign at 33?! A few years ago, I started to notice that my front teeth were shifting. The tooth to the left of my front teeth, had started to turn slightly inward. It caused this weird shadow in pictures and I absolutely hated it. I figured out how to angle my head in pictures to avoid the shadow and got pretty good at the soft smile, but I knew that I needed to do something more permeant.  After talking with Dr. Carter and Dr. Higgins, I learned that Im not alone! Just like wrinkles and sagging skin (ew) our teeth shift as we get older. Just like eye cream or botox, this is another way to help us age gracefully.
December 2018, Just before starting my treatment.
December 2019, Look at that change!
Everyone's Invisalign treatment will be different. I've had personal friends who have had 10 sets of aligners and switched them out every 2 weeks and friends that have had them for 2 years. There is no, "one treatment fits all". My initial treatment was 41 trays. Thankfully my doctors gave me all 41 trays at once and then I switched them out every 7 days for the first 8 weeks.  At my first appointment they were so please with my progress that I was able to start switching them every 3-5 days depending on how tightly they were fitting. I wore those aligners from January 2019 to September 2019. In September I went to my appointment and was scanned again (you can see more about my initial scan here) for my refinement trays. These are the aligners used to tweak anything that still needs work before completing your treatment. In my case, the doctors really wanted me to continue with refinement trays to help soften my bite. I received 30 more aligners in October and will switch them out every 5 days until (hopefully) mid-March. Yes, I'm wearing my aligners religiously and I'm already planning my Invisalign graduation party!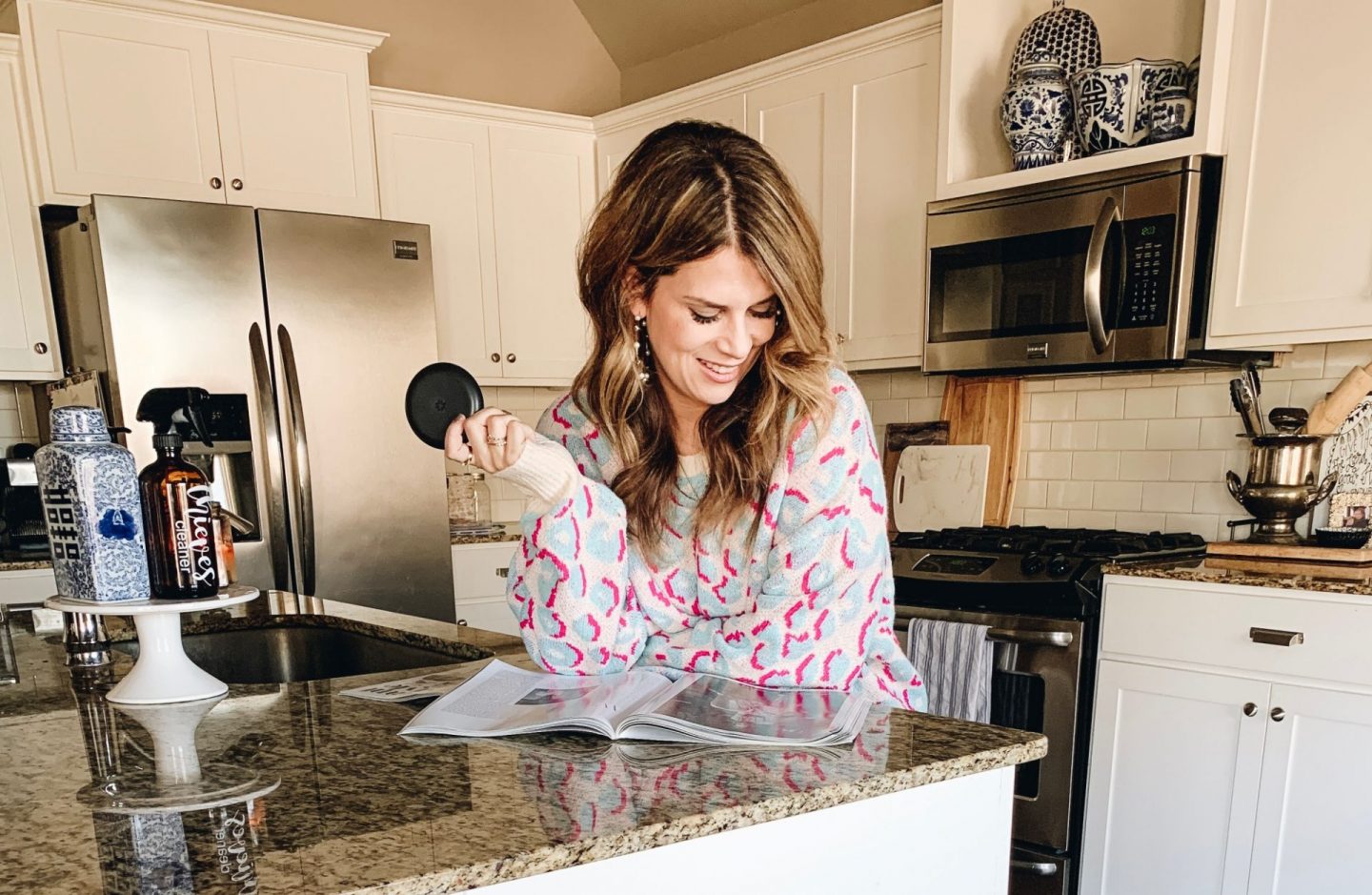 Tips from your girl as you begin your Invisalign Treatment:
Up front, know that your first set of aligners may not be the only set you receive (and that ok!). One of the reasons I chose Invisalign over mail ordered aligners is that I wanted very close, personal Ortho care. I completely trust the doctors and know if they think I can benefit from a few more trays, I'm all in.
You want to keep your aligners in at least 21-23 hours a day. I take mine out in the morning for about an hour to drink coffee, (this is probably the longest stretch of time they are out, but I love my quiet time sipping coffee before the day begins!) and Lunch & Dinner combined, they are out for maybe an hour. I try to eat and put them right back in. I actually joked that they were a great weight loss plan, because I lost 5 pounds after the first week. Everything I ate had to be worth taking out my trays, brushing and then putting them back in! It definitely kept me from snacking! Good news, I figured out how to eat everything I wanted during the time my aligners were out and I gained the 5 pounds back. 😉
You will be pretty sore the first few days, but I promise it gets better! A reader reached out to me and suggested to change my aligners at night and that was a game changer! This allowed me to sleep through any discomfort.
Lipstick is a hard no. Unless you don't mind lip stick on your teeth, always. You will become a neutral gloss, girl. This one is my fave.
For the first 6 months or so, when we went out to eat, I would excuse myself from the table and go into the bathroom to take out my aligners. And then I would go back to the bathroom to brush my teeth and put my trays back in. At some point I just stopped being so self conscious about it and started gracefully removed them at the table. I pop them in as soon as we're done eating and brush as soon as we get home.
You will have a lisp. It's endearing. Just let it happen.
Use your chewie! This is a little chewing device that you can use to eliminate the air space between the Invisalign aligner and the teeth. It's a game changer!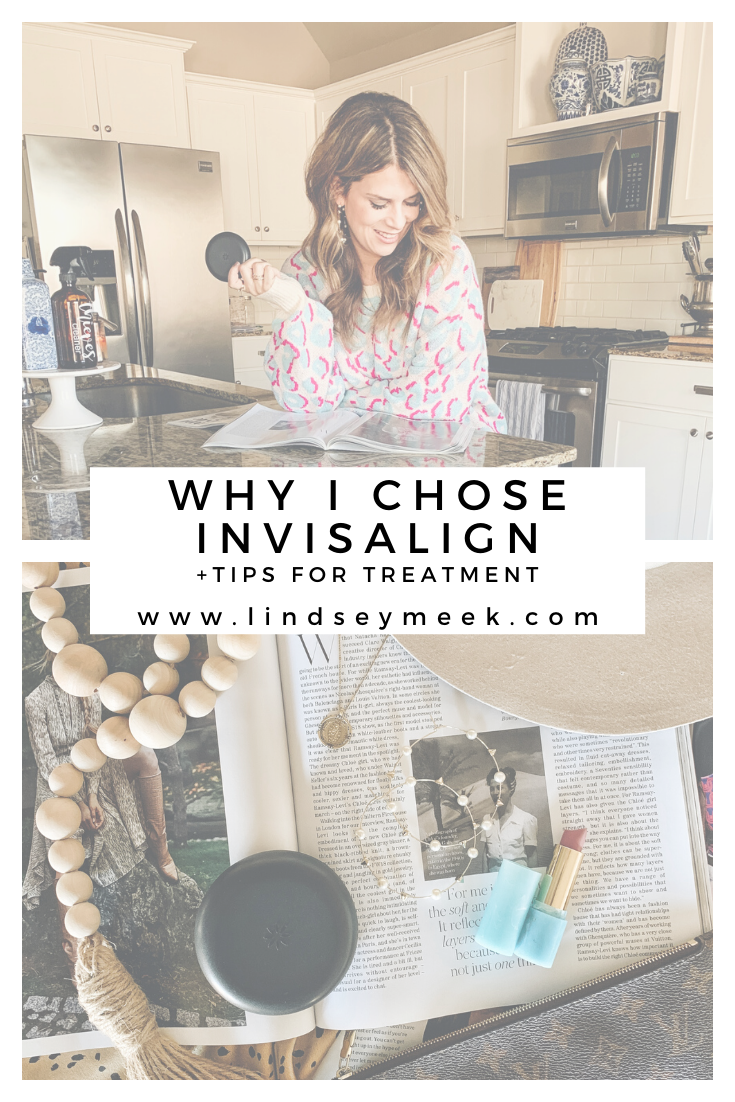 Local friends, if you are looking for an amazing Tulsa Orthodontics office, I highly recommend Carter & Higgins Orthodontists. They offer complimentary consultations and you can mention my name to receive half off your down payment when you put down $1000!
SHOP THE POST
{leopard sweater can be found here}