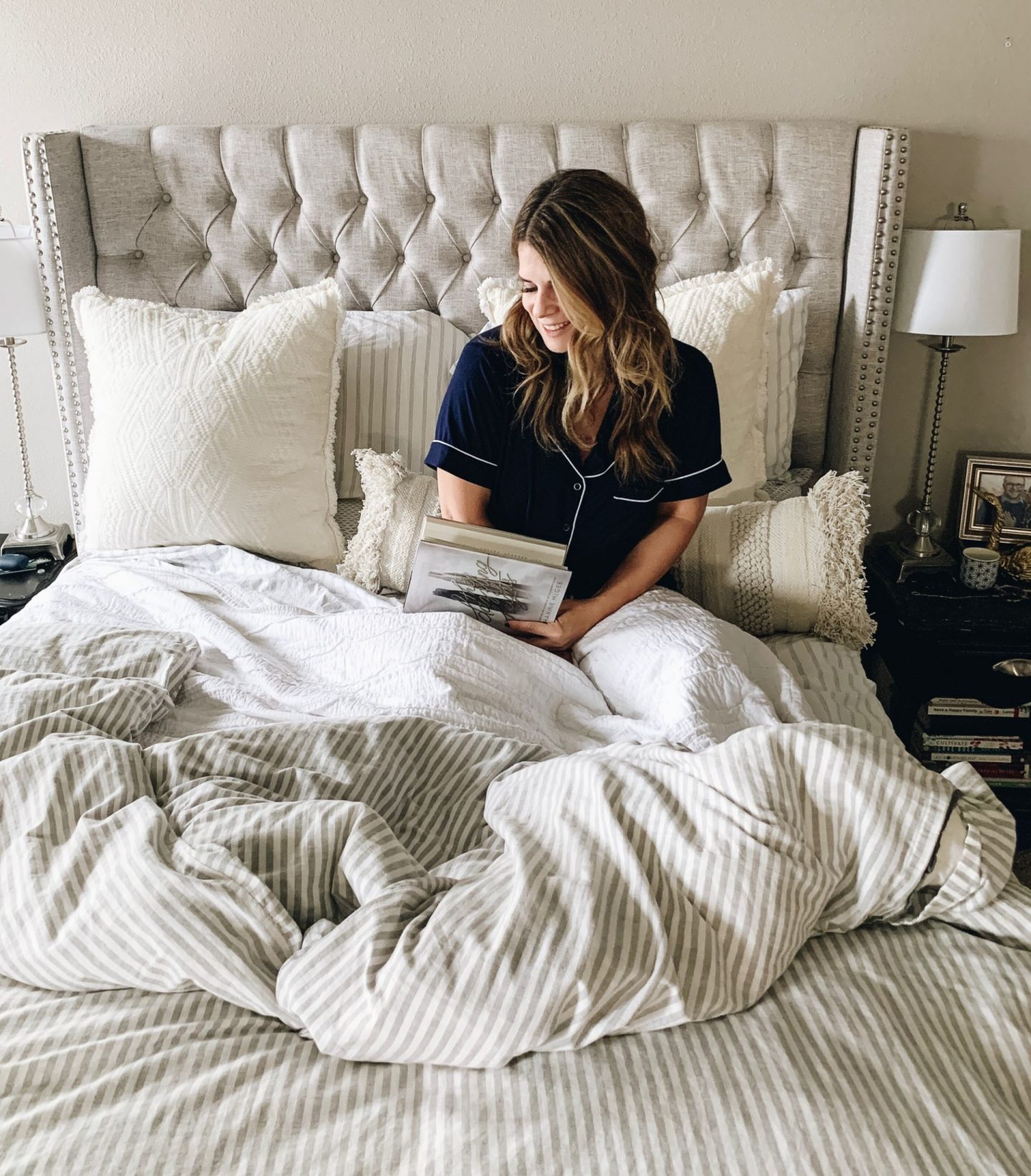 I wouldn't normally describe myself as a reader, but in 2019 some sort of switch flip inside of me and I really found a love for books! We started a 'no electronics after school' rule last school year, where the kids could only watch or play on their ipads for a short window after dinner. Being completely transparent, because that sentence made me sound like someone who has all their stuff together and whose children are perfect and always obey; this was a goal! We really tried to stick to this and have down time after school. A quiet time carved out for rest, reading and homework. Some weeks were better than others. 🙂 This quiet time gave me permission to stop for a bit and relax with a book.  I quickly learned that I could plow through a book faster on audiobook, so that became my preferred method for quick reading, but nothing beats holding an actual book in hand!
I am always texting friends or googling to find the next new book I should read, so I thought it would be fun to share some of my favorites, in case you were also looking for a new book!
Favorite Reads of 2019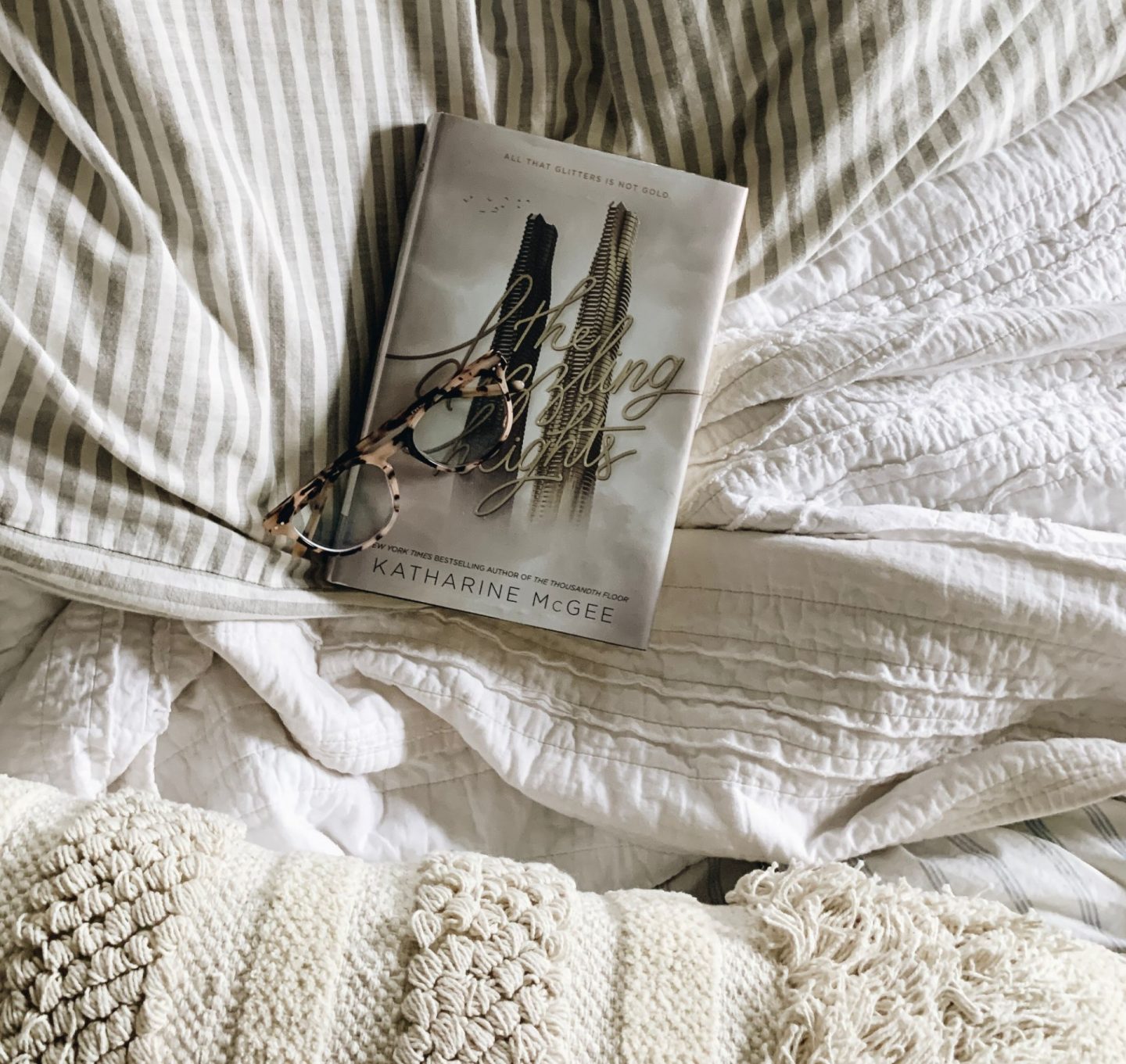 Personal-Growth + Business Development 
How to Win Friends and Influence People by Dale Carnegie : Ok, you might wonder why a self help book written in 1936 is the starting point of this list… and thats because it was really good! It's an easy read and a must for anyone in business. I actually think it's probably time for me to re-read this one!
Profit First by Mike Michalowicz: I'm very thankful that I read this one right as I was launching Emerson Charles! This is a definite read for any of my friends that own their own business. PAY YOURSELF. That is all.
Influencer by Brittany Hennessy: This was a great read for me as a blogger/content creator. Brittany Hennessy is the co-founder of Carbon, a technology company building solutions for influencers and the former Senior Director of Influencer Strategy at a Digital Media company. She knows her stuff and shares a lot of knowledge in this one!
The Millionaire Next Door by Dr. Thomas J. Stanley: If you're new here, we're Dave Ramsey people and this one came highly recommended by him! It identifies the seven common traits that show up again and again among those who have accumulated wealth. It's eye opening and a really good read!
Raising Worry-Free Girls by Sissy Goff: I picked this one up because I'm a mama of a precious girl and I want to be armed with all the knowledge and tools I can to be the best Mom to her. I ending up learning a lot more about me and my personal anxiety/feelings than I ever imagined I would. If you are a parent, I highly recommend this one.
Uninvited by Lysa TerKeurst: Oh man, this was a good one! I've often struggled in adulthood with feeling lonely and feeling left out. Let's face it, it's hard out here for a grown woman trying to make new friends. I'm sure everyone feels this way at some point, but as a girl who always has had an abundance of friends, it's hard to grow older and apart from those friendships. Especially when you look around and everyone seems to have their tribe. In this book, Lysa leans in to honestly examine the roots of rejection, as well as rejection's ability to poison relationships from the inside out, including our relationship with God. This was a great read for me and I encourage you to read it too!
Fiction
All These Beautiful Strangers by Elizabeth Klehfoth: Technically I read this at the end of 2018, but I had to add it to the list! I think that you all will really enjoy it too! Great story telling that kept you guessing through out! I loved this one so much, I keep googling the author hoping for another book just like it!
Where the Crawdads Sing by Delia Owens:  I hate to even tell you that I almost put this one back on the shelf after the first few chapters. It starts a little slow, but my goodness. Keep going!! I abandoned my family on a Sunday afternoon and laid in bed all day until I could finish this one. The ending… ahhhh! So good!
The Thousandth Floor by Katharine McGee: Where are my Gossip Girl girls?! The Thousandth Floor is like Gossip Girl set 100 years in the future… in Manhattan year 2118. It is so good! Rich kids getting in to trouble, falling in love, parent drama. It's really everything we love about Gossip Girl but set in a 1,000 floor building.
Dazzling Heights by Katharine McGee: …and this is where we start out obsession with Katharine McGee! 🙂 Dazzling Heights is the second book in The Thousandth Floor series. Just as good as the first!
The Towering Sky by Katharine McGee: New York, 2119. YOU GUYS. After this one, you will be counting down the days until the next book is released!
American Royals by Katharine McGee: Do you ever find an author and just binge their books?! I did that here and Im not ashamed. American Royals is a modern day story told as if America never became a democracy, but George Washington started a monarchy. This is the story of two princesses, one about to become Queen of America. Such a fun concept!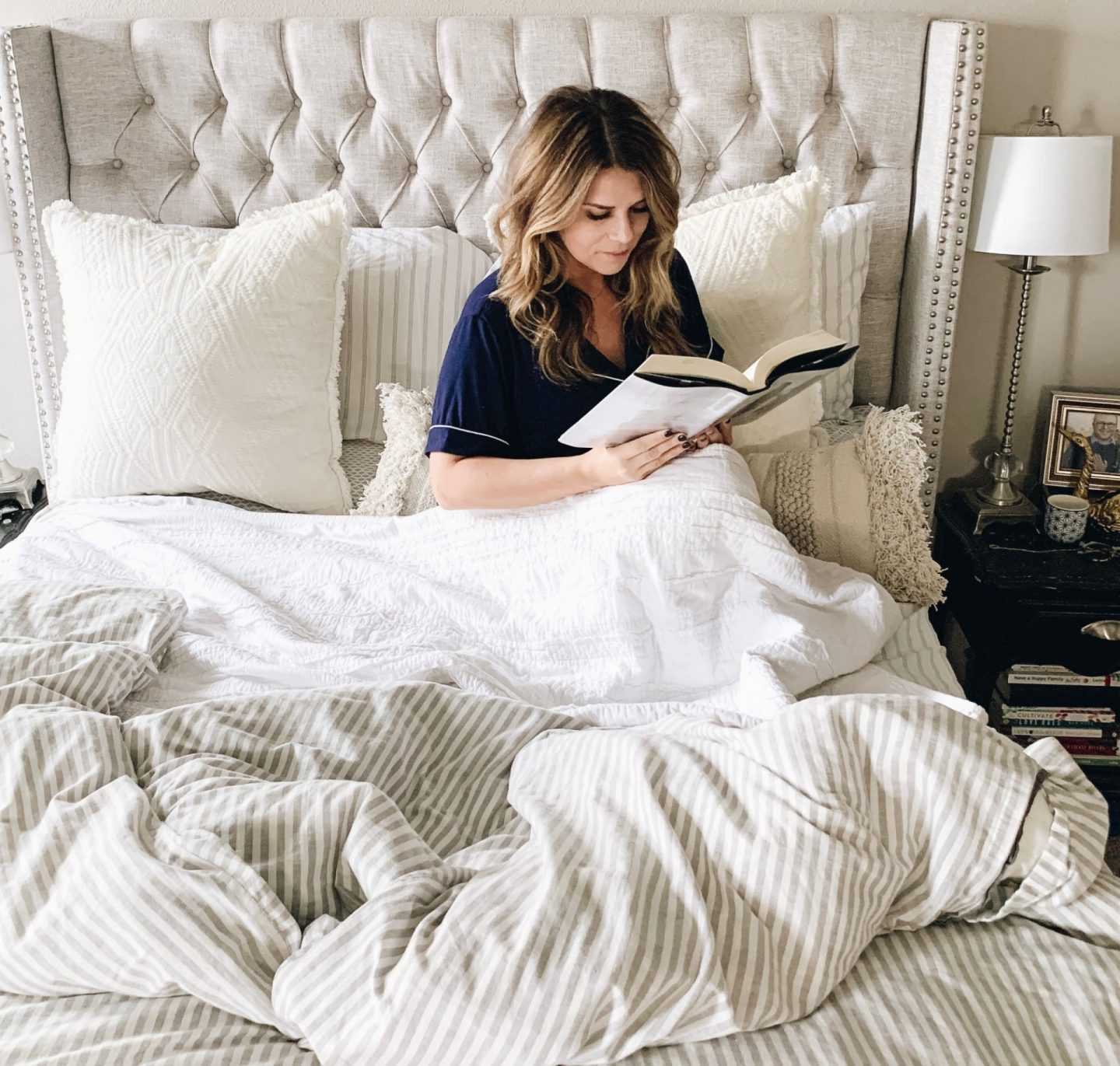 (Pajamas linked here. Im in a size Medium.)
I also wanted to share my favorite apps for listening to audiobook books. With a Tulsa County Library Card, I can 'check out' 6 titles a month for free with the app, Hoopla. From what I understand most libraries do this! It may not be the same app, but check with your library to see if they offer something similar! We also subscribe to the app Scribd, which has a monthly fee, but there is no cap on books each month (and I think they have a better selection).