I'm a pretty organized person. I have the skill set to make a space functional, I know what I like and how to put things in order to have a more organized home. What I don't have is the extra time and head space to organize this entire house! I'm guessing I'm not alone in this! When we moved in to our new house, we basically threw everything in the pantry that came from our old panty; same baskets, same containers, same layout for the most part. I've spent enough time in there to make about 70% of it functional, but really didn't have the time or energy to rethink and replan the entire space. Enter, The Hull Space.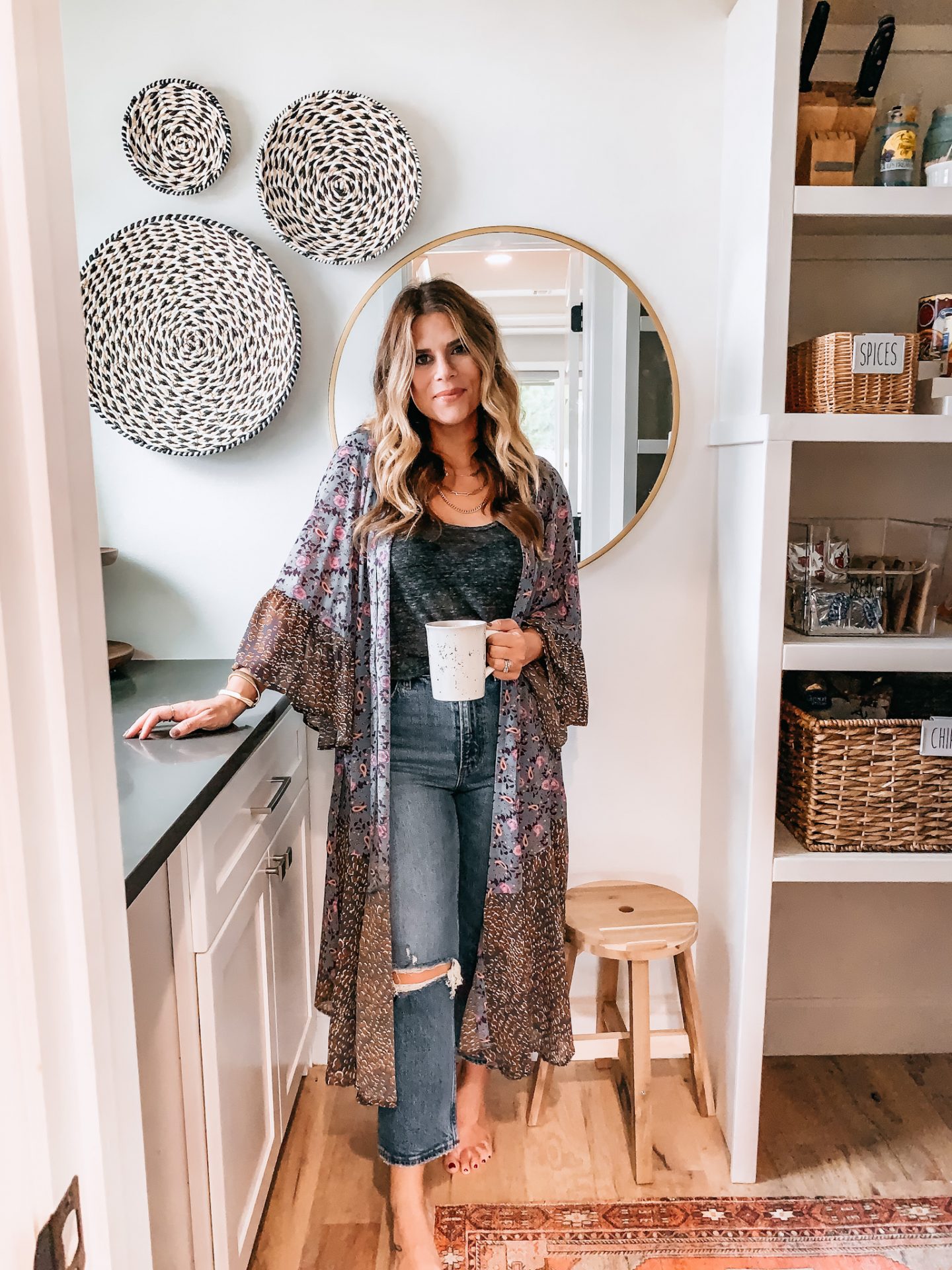 When a couple girlfriends told me about Joanna with The Hull Space and all the services she offered, I knew that I needed her in my pantry asap. We had come to a point where one side was slightly functional and the other was a catchall. Nothing had a real place and it was overwhelming me. I knew between work, school and sports; organizing the pantry would continue to fall lower and lower on the list of to-dos and I desperately needed something to be done.
I'm embarrassed to even show you the before pictures of my pantry! ha! But, here you go, this is what I was working with before The Hull Space came in a changed my life. I feel like showing you this will make the after pictures that much more impressive! (make sure to read to the bottom for a special coupon code for my local readers!)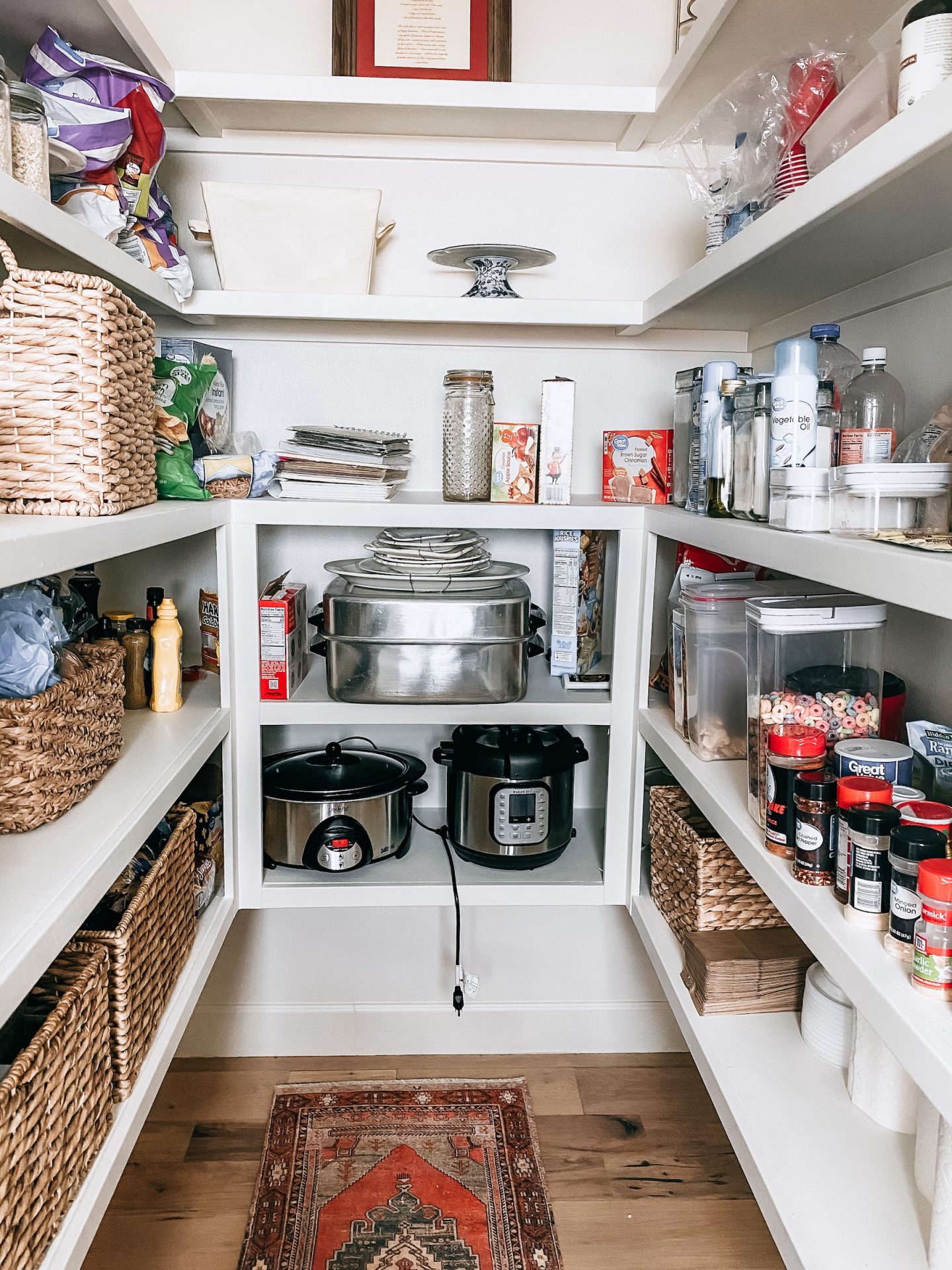 Joanna came over for a consolation to see the space, get an idea of my vision and to see what containers I wanted to keep. We talked about what type of foods we typically have the most of or most often and we talked budget. We are always budget focused (thanks to Dave Ramsey), so I was trilled to hear that she would repurpose some of the baskets that I had collected over the years and clear containers that already had purchased. One thing I really appreciated is that she takes care of sourcing the materials for the project! She sent me pictures of containers and storage pieces while shopping for the pantry to make sure I liked the direction we were heading, but she handled all the buying!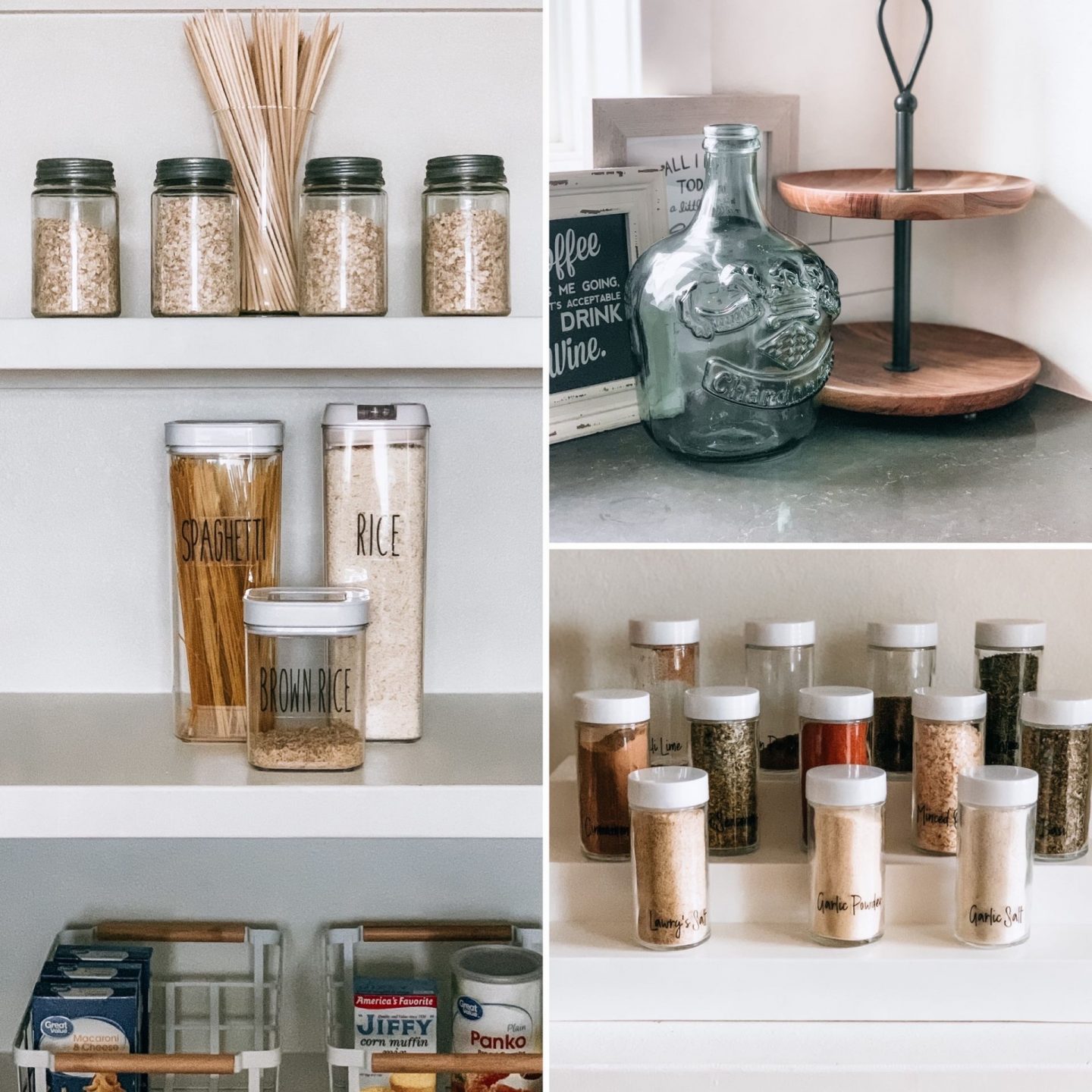 The entire process from start to finish was easy and completely stress free! Joanna is an absolute doll! She was professional, efficient, and just the sweetest person to get to know during the project! She has an eye and love for organizing and I am so thrilled with the way that this space turned out! I am already looking around for other areas to utilize her In Home Organizing services!
Can you all believe this transformation!! My heart is skipping a beat with all of these labels. It's gorgeous!
I love that she organized everything in sections. Snacks, Lunches, Dinners, Condiments, Baking, Breakfast. Everything has a designated spot to make this space more functional!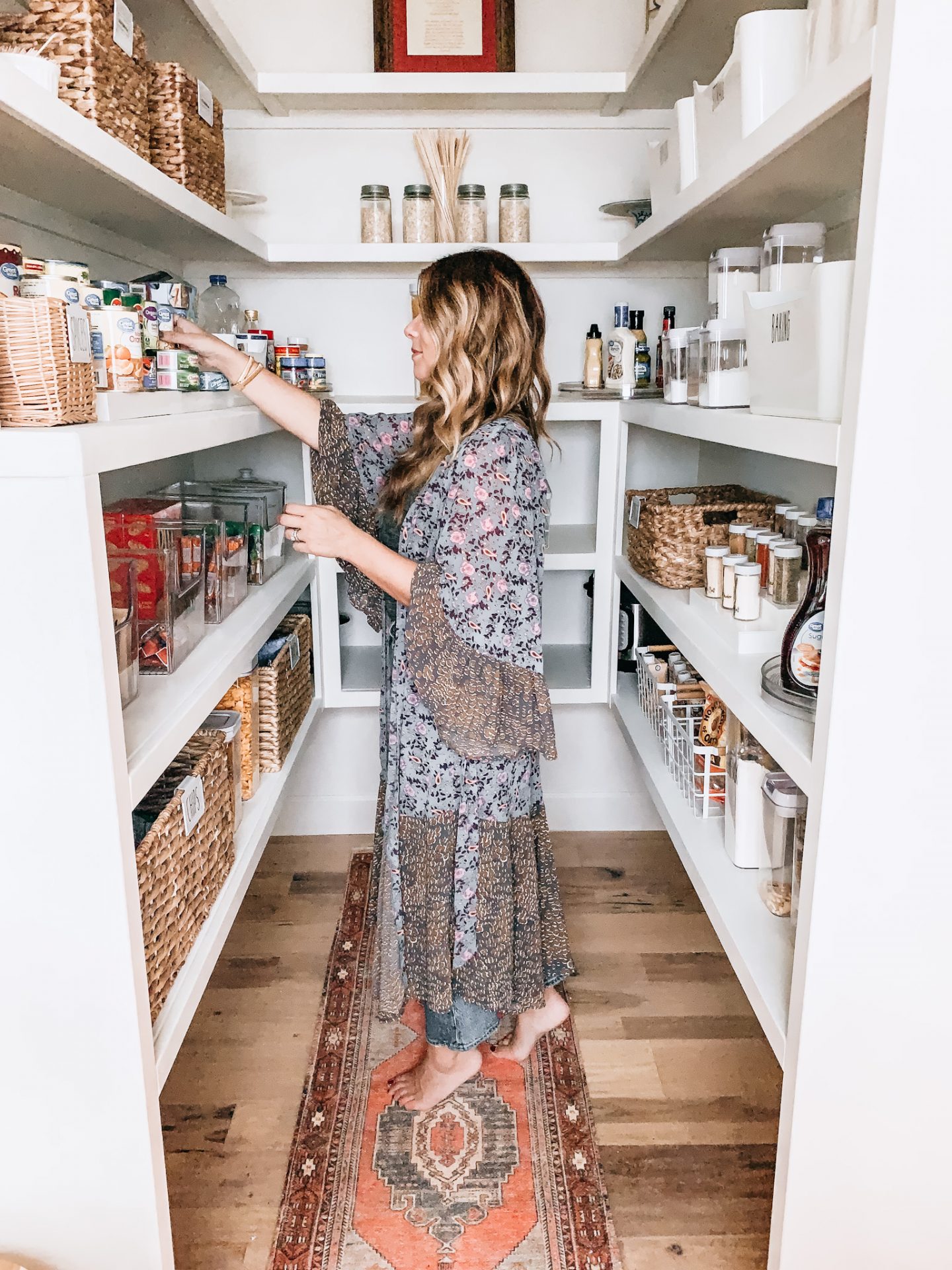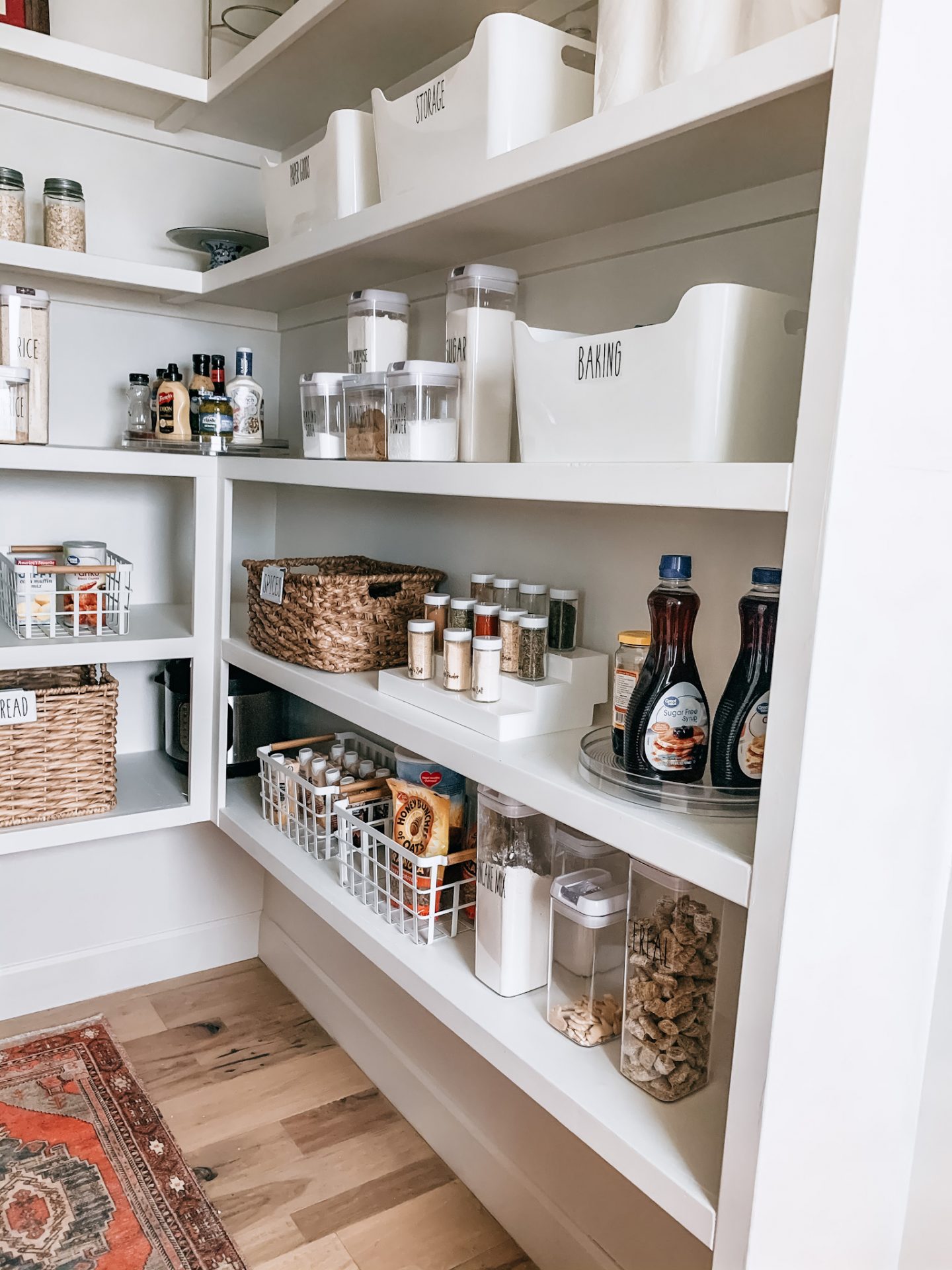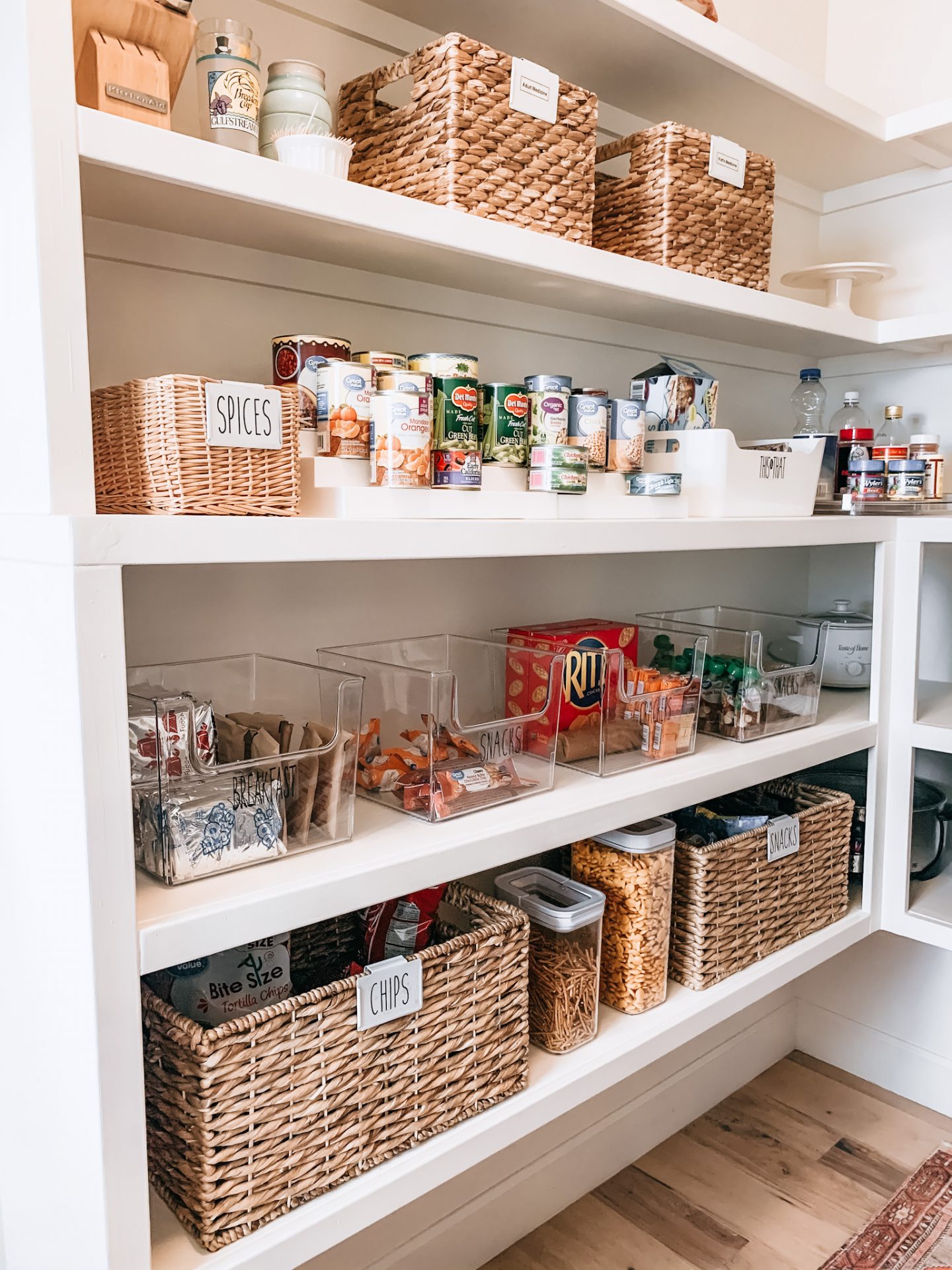 This is our little Snacks and grab and go area. Everything I use for the kids lunches or quick breakfasts are here. After school snacks are also in this area!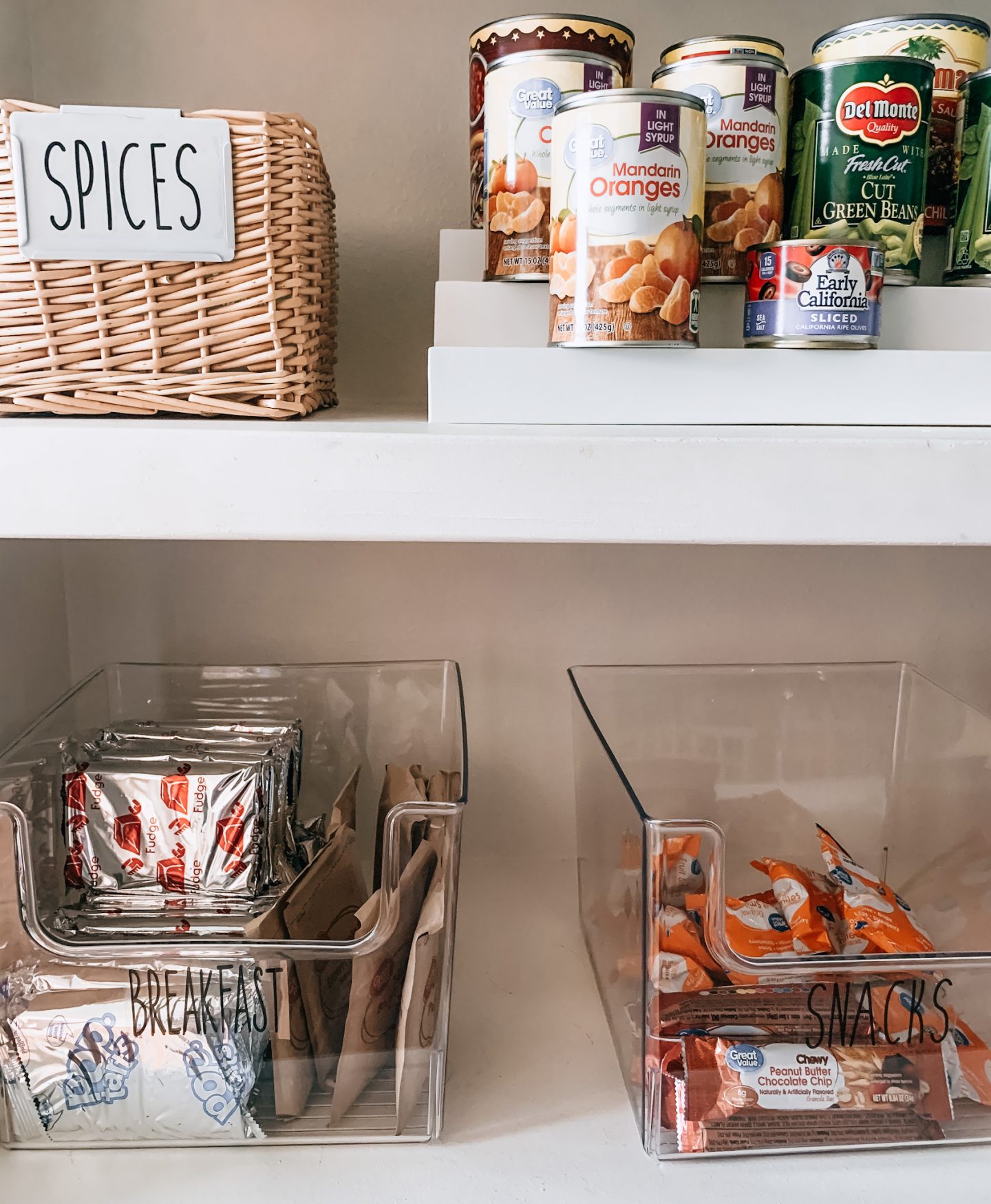 Our little coffee bar has never looked better! Joanna used these expandable acrylic dividers to create more functionality in our coffee drawer! To the left of the coffee in this same drawer, is where we keep our daily vitamins and medicine so we can easily grab it each morning! Everything have a place!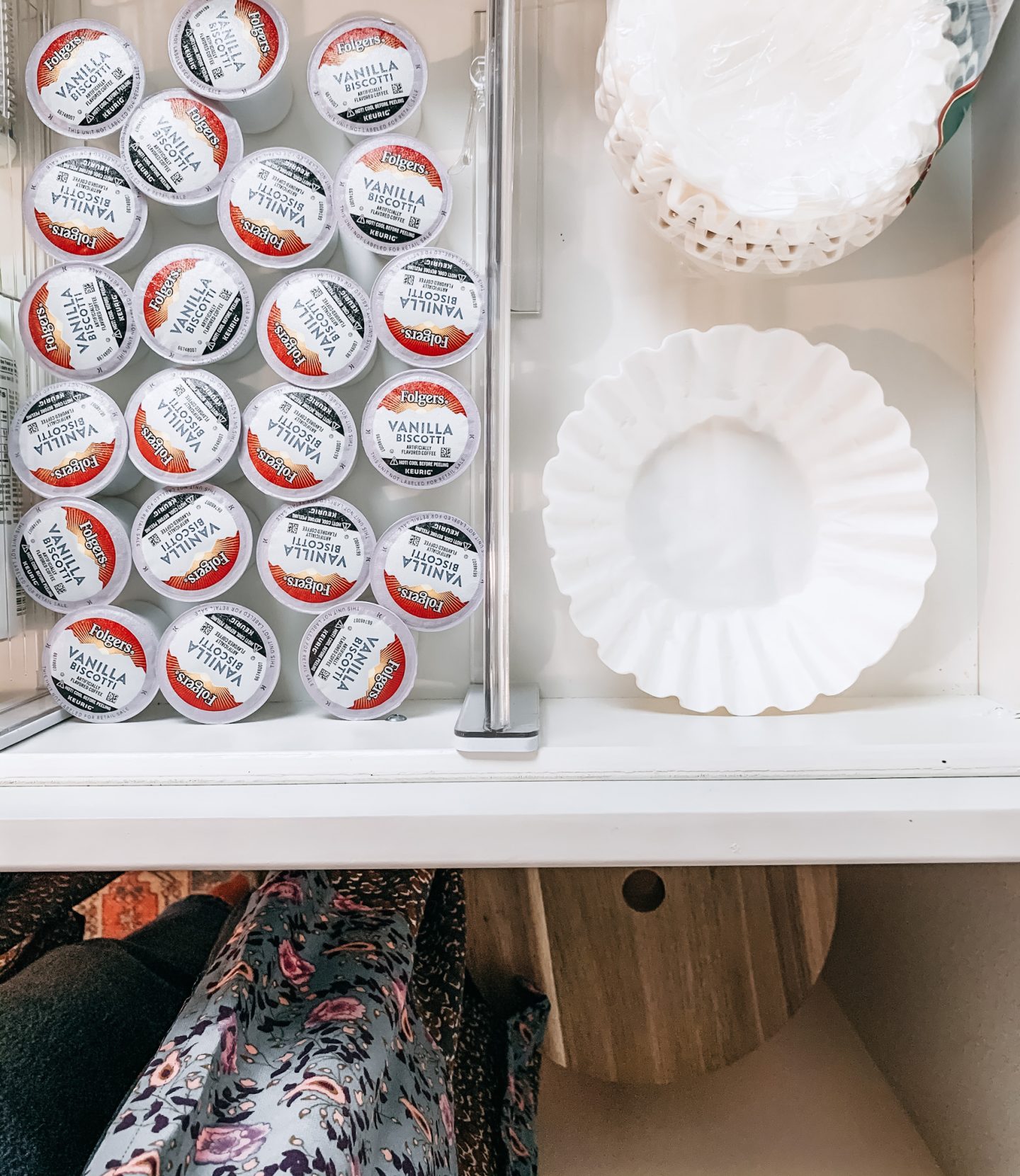 I just can't get over this space! The Hull Space was kind enough to share an exclusive coupon code with my local readers! You can use the code 'SHOPLINDSEY10' for 10% off your first package through the end of October 2020! Y'all. Do not sit on this. The Hull Space is a serious game changer!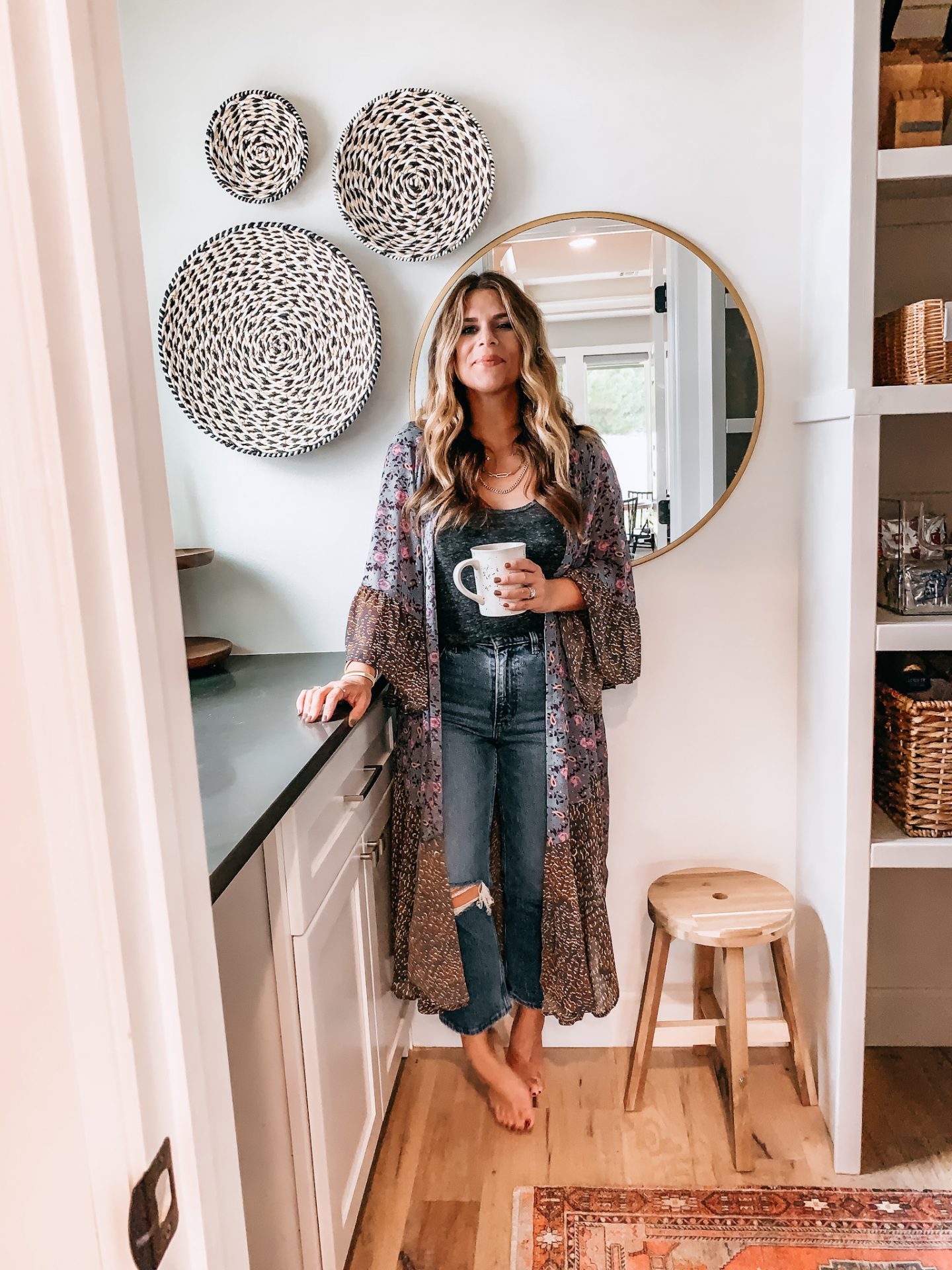 SHOP THE POST:

*This post was created in partnership with The Hull Space, but all thoughts and opinions are my own. Thank you for supporting the companies and brands that keep lindseymeek.com going!