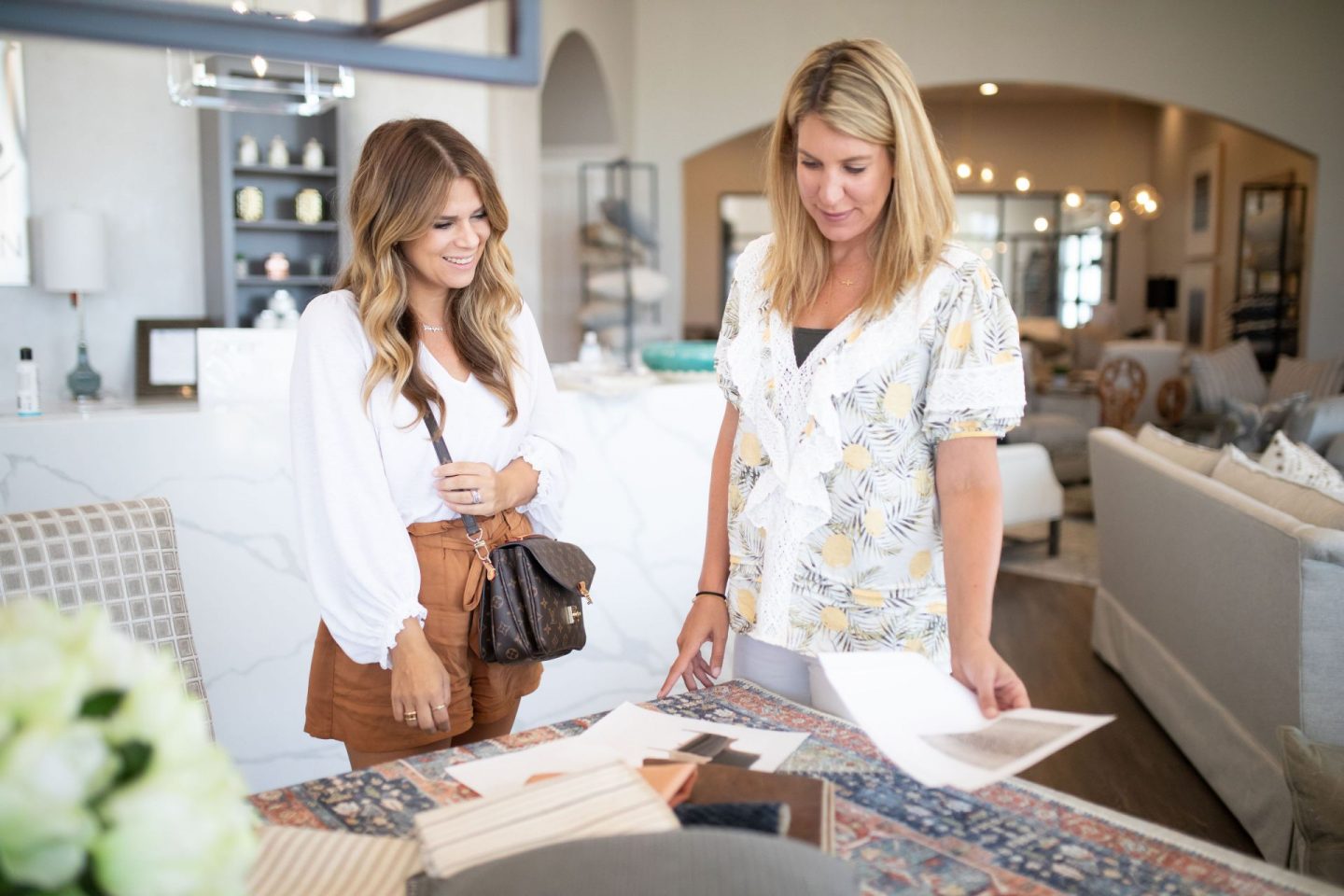 I am so excited to give you a little, behind the scenes, sneak peek at what we have been up to with Luxe Furniture and Design! Over the past few months we have been working closely with Tamara Noel and the team at Luxe to design our dream living space in our new home! It has been such a treat to work with Tamara and create a space in our home that is a reflection of us and full of love!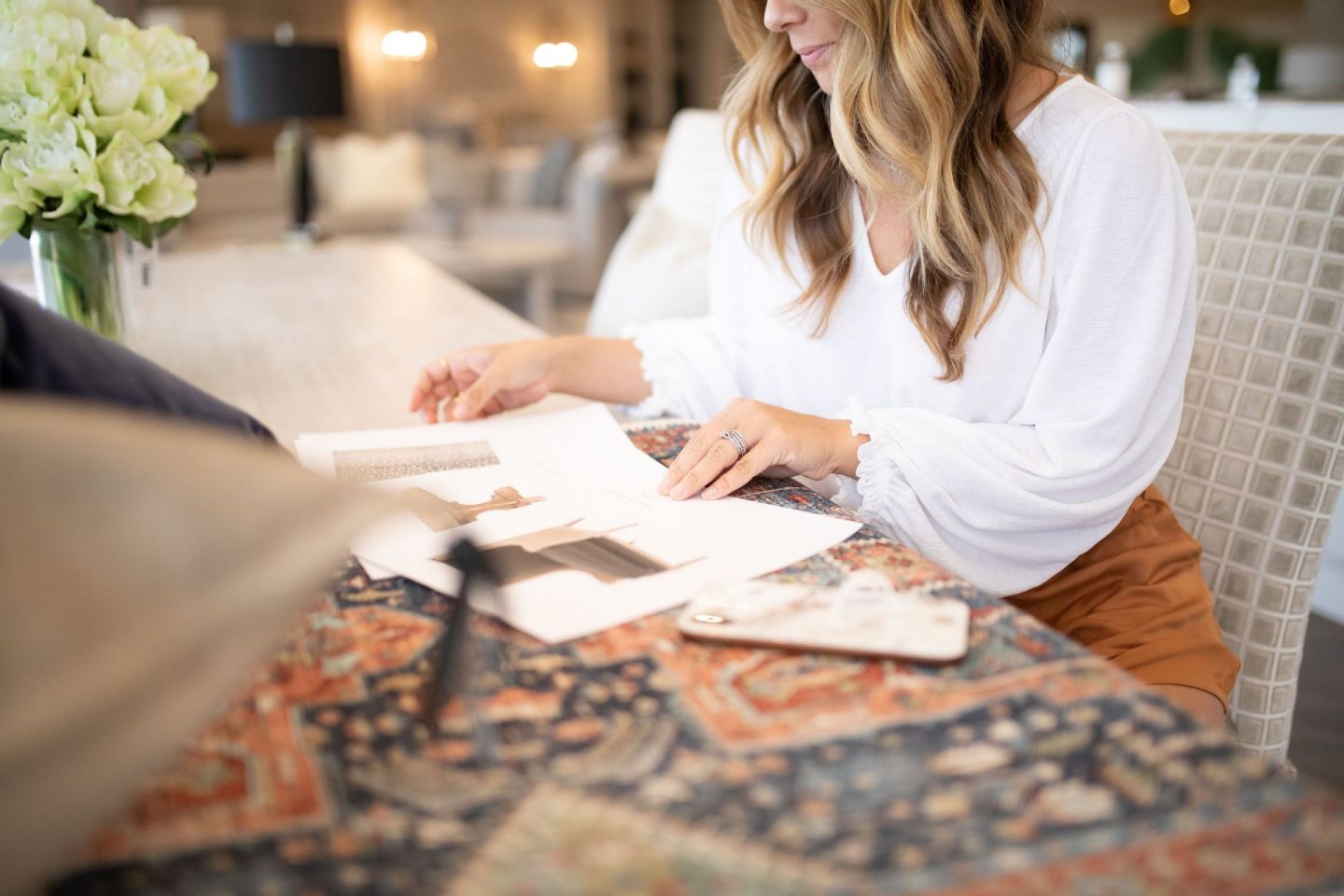 Honestly, I never thought I would need to work with a designer. I have always had a pretty good eye for design, I know what I like, and can pin inspiration with the best of them. Side note: Did you know I actually went to Oklahoma State University to major in Interior Design?! True Story. BUT, I switched to Public Relations after my first semester! Anyway, this house has just been different. I am finding myself in a busier season; with the shop, the blog and motherhood, it seems to be harder and harder to take the time to pin, plan and source. This house is also a home that we want to put roots down in and stay for many years. Just knowing that makes me second guess all of my choices, because will I still love a couch (a rug? a chair?) in 10… 15 years?! I know thats a little dramatic, but thats where my head has been with his move.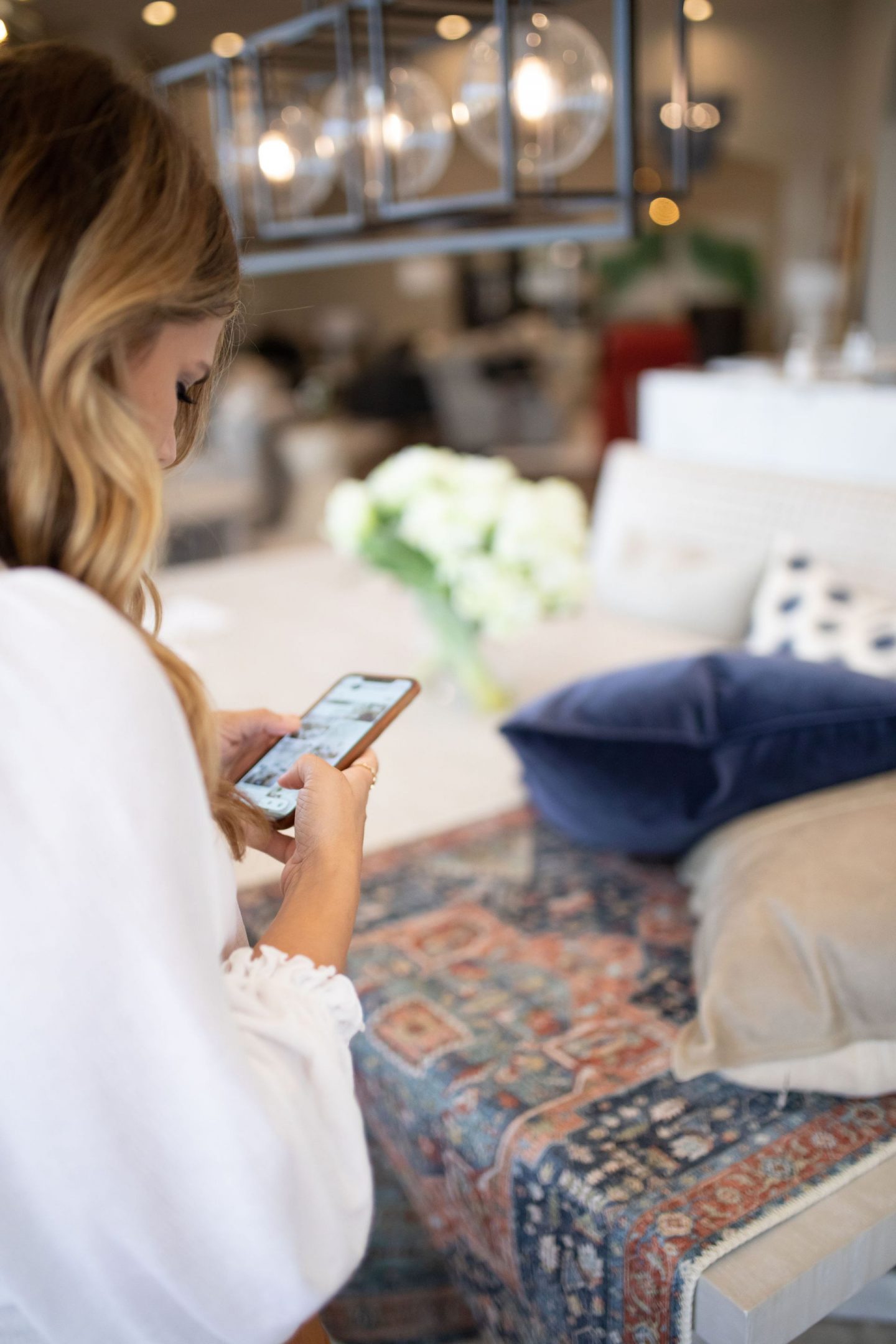 We chose Luxe Furniture and Design for a few different reasons. One, a couple of my girlfriends recommenced them and raved about their designers and customer service. I know, as soon as I heard designers, I thought, "this is probably way out of my budget". But, the second reason we chose Luxe… it wasn't! They have pieces to fit all budgets and the design service is complimentary with purchase! Third, as a small business owner, if we can shop local, we make ever effort to do so! And this locally owned business does so much for our community, it was an easy decision!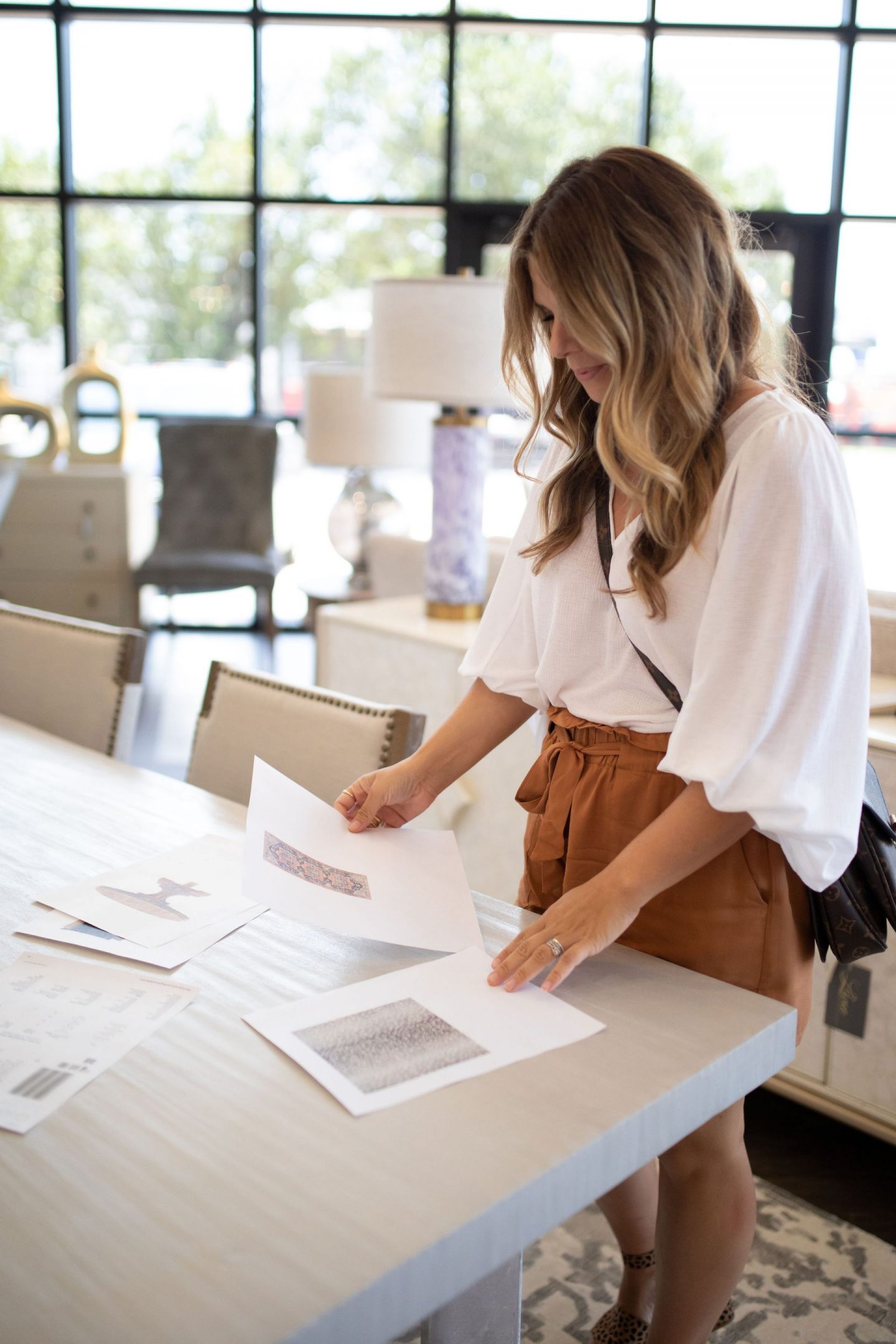 After Meeting with Tamara at Luxe and going over budget, timeline and vision; the team came out to our house to measure, take photos and get an idea for what they needed to move forward. Keep in mind, I sold almost all of our main living furniture before we moved, so we were in the market for everything. I had a rough idea of my personal style; It's always been pretty eclectic. I knew I liked neutrals and texture. Modern Farmhouse meets California chic vibes. I pinned like crazy before our first few meetings so she could get a better idea of what design style I was leaning towards.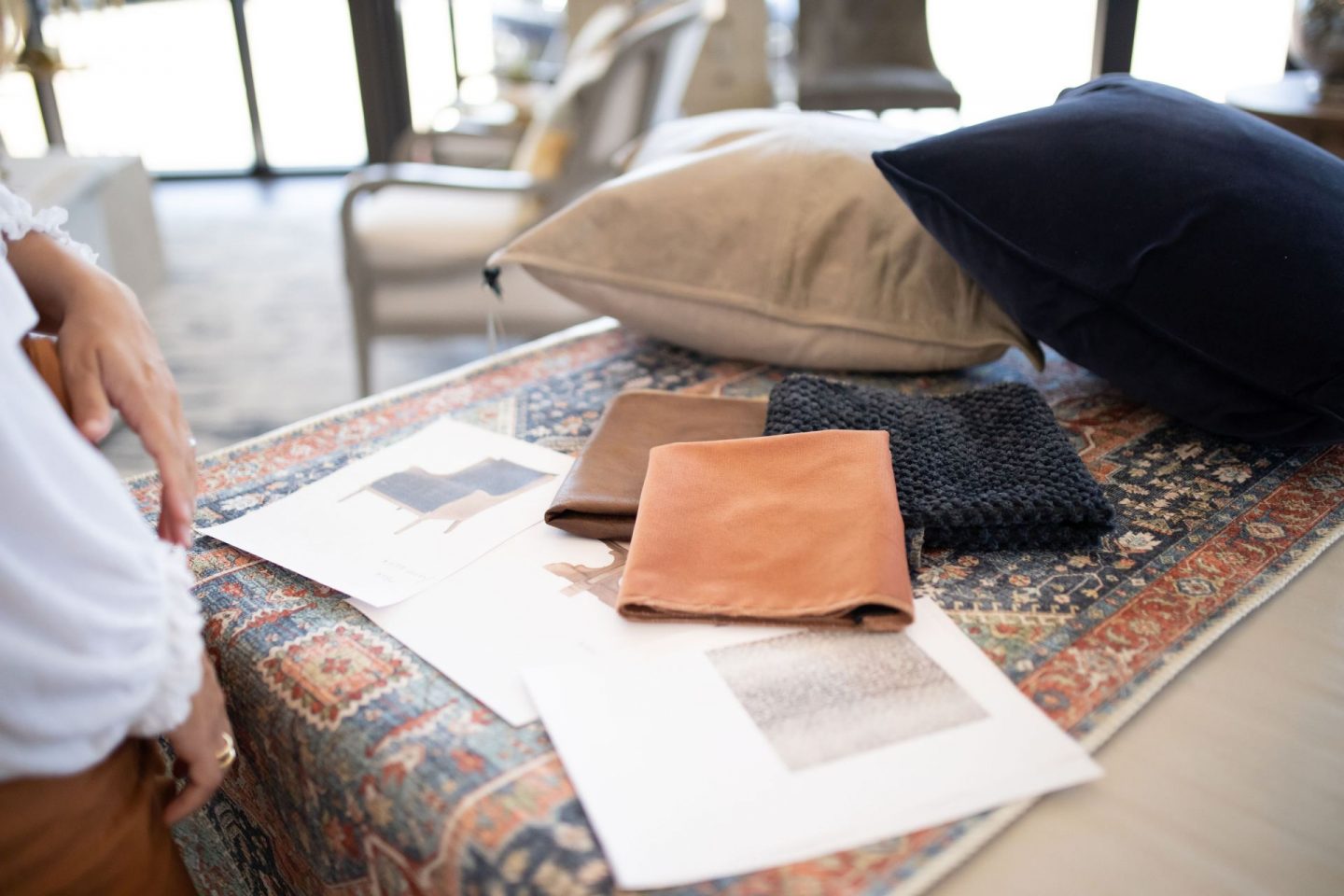 About a week or so later, we had our design meeting! I loved seeing everything come together on this large table in the store! Tamara had the furniture printed out along with rug and textile samples, so that I could get the full vibe. She had a few different pieces that we swapped out until we found exactly what we were looking for!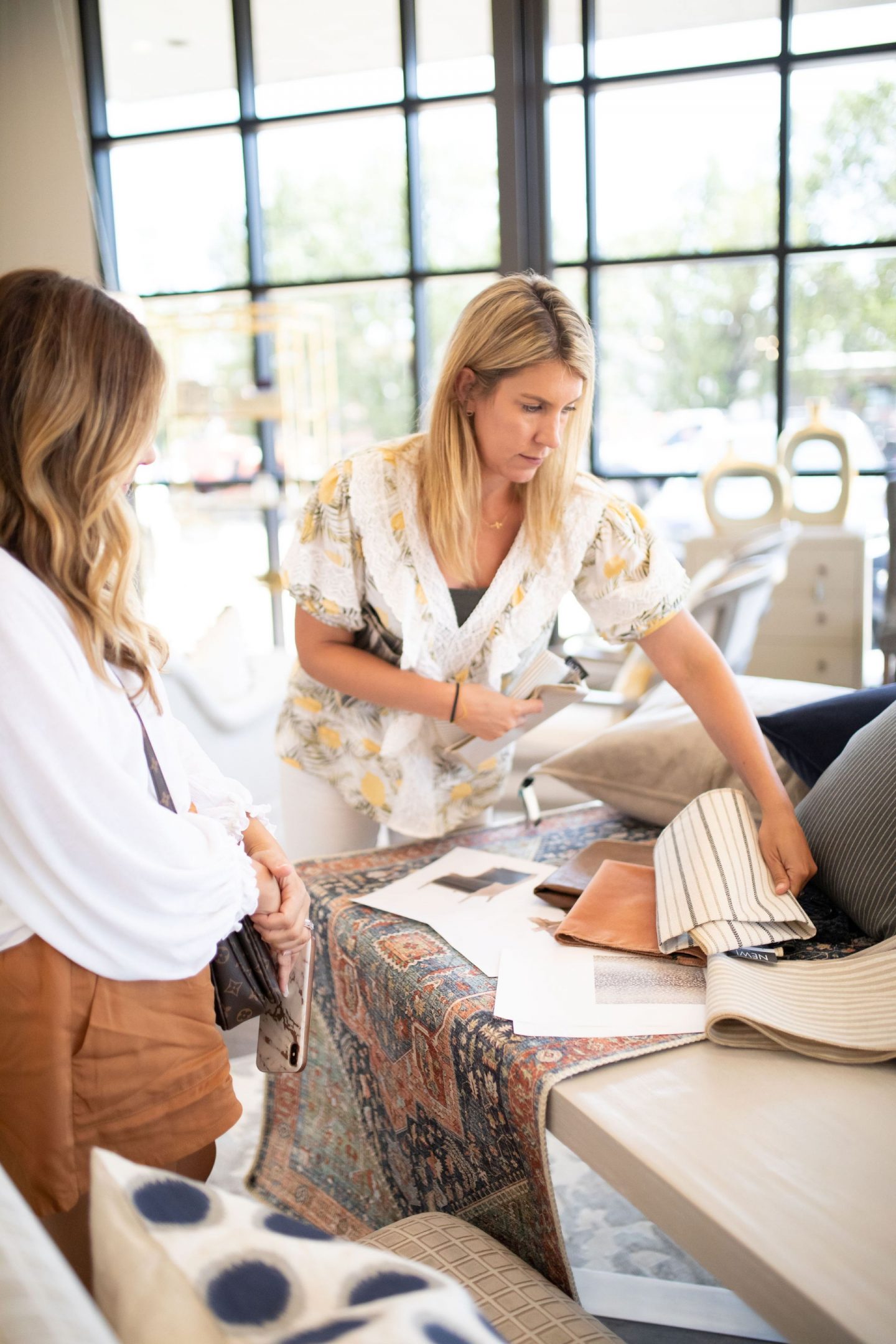 Furniture shopping does not have to be overwhelming! The designers at Luxe take the stress out of the whole process! I easily overwhelm and looking at this big blank room had me feeling a little stressed! But once we found our couch (more on that soon!), Tamara built an entire space around it!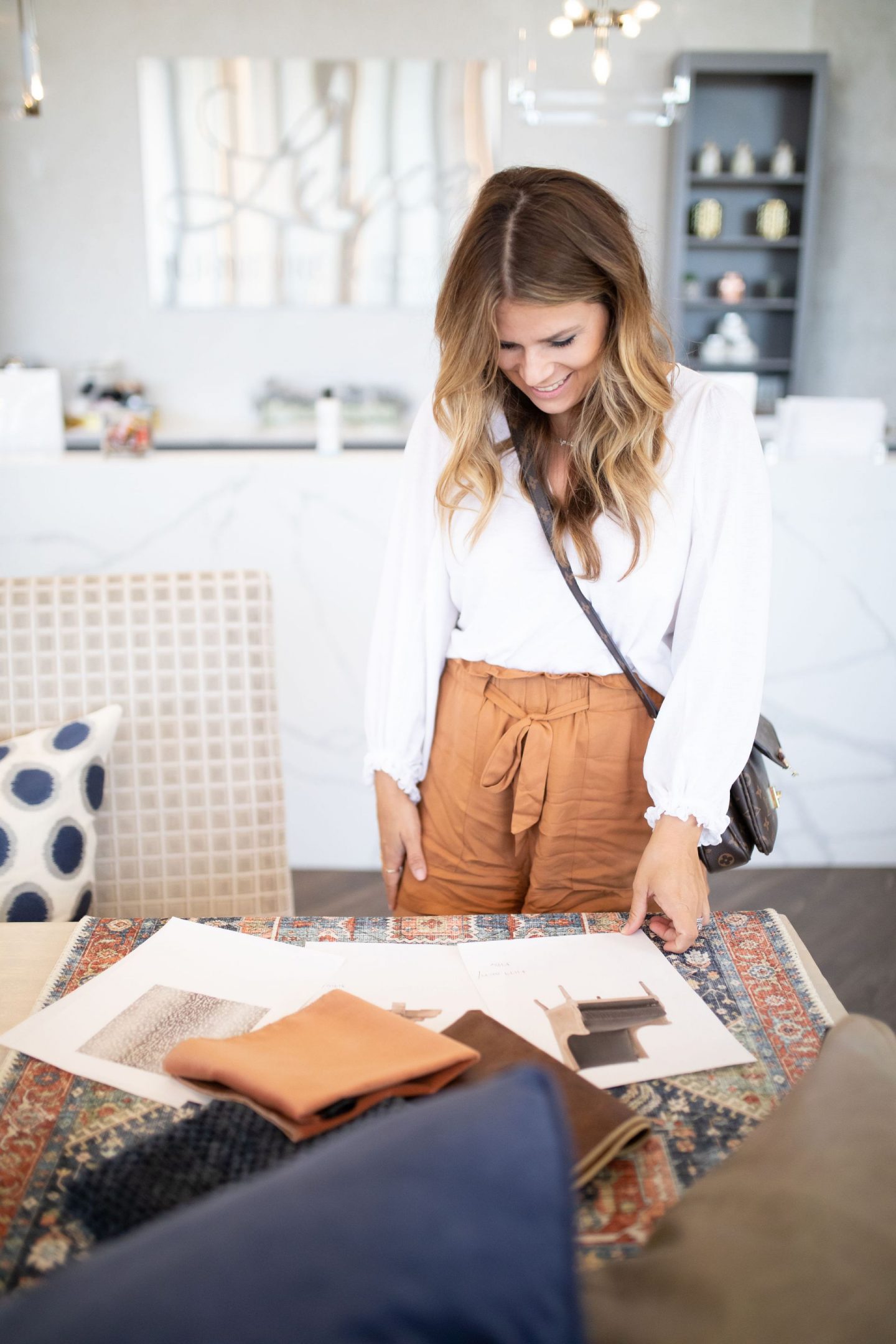 If you have been here for long, you know that we are a Dave Ramsey Family. So while we LOVED everything, we knew we could get everything right away. And thats one more thing that we LOVED about Luxe, they are so accommodating! They built this beautiful space for us and gave us the grace to buy as we were able!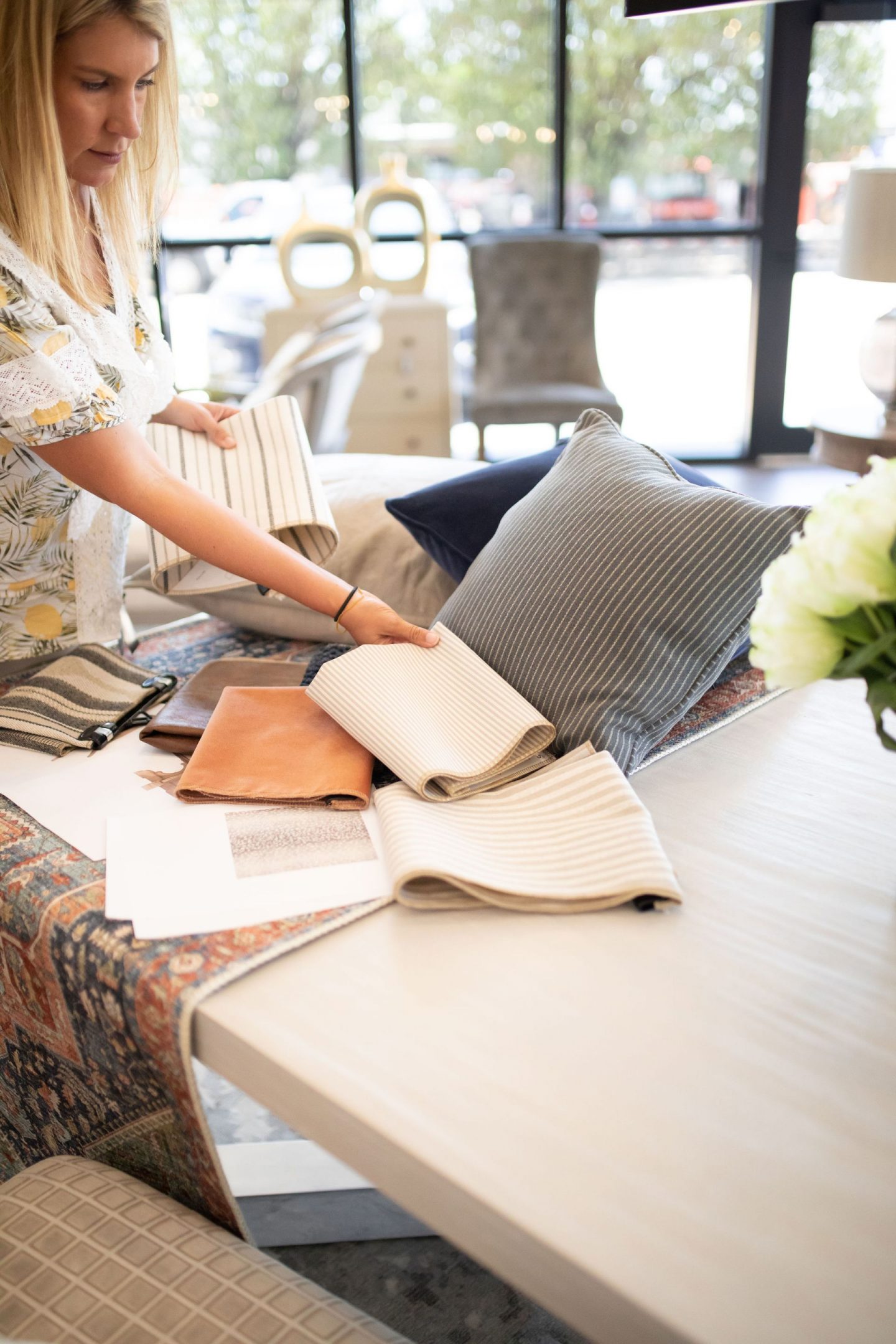 I can't wait to share the full reveal, because all of these pieces together are unreal! If you're local, I highly recommend stopping into their store (10545 S Memorial, Tulsa, OK) and just looking around! They have pieces that you can purchase from the showroom floor, gifting items and decor! I am so excited to share that you can use the code 'SHOPLINDSEY10′ for 10% off your purchase through the end of the year! (valid through 12/31/2020, can not be combined with other promotions, can be used on gift cards!) Stay tuned for the big reveal! We will be announcing a giveaway next week too! I can't wait to share more details!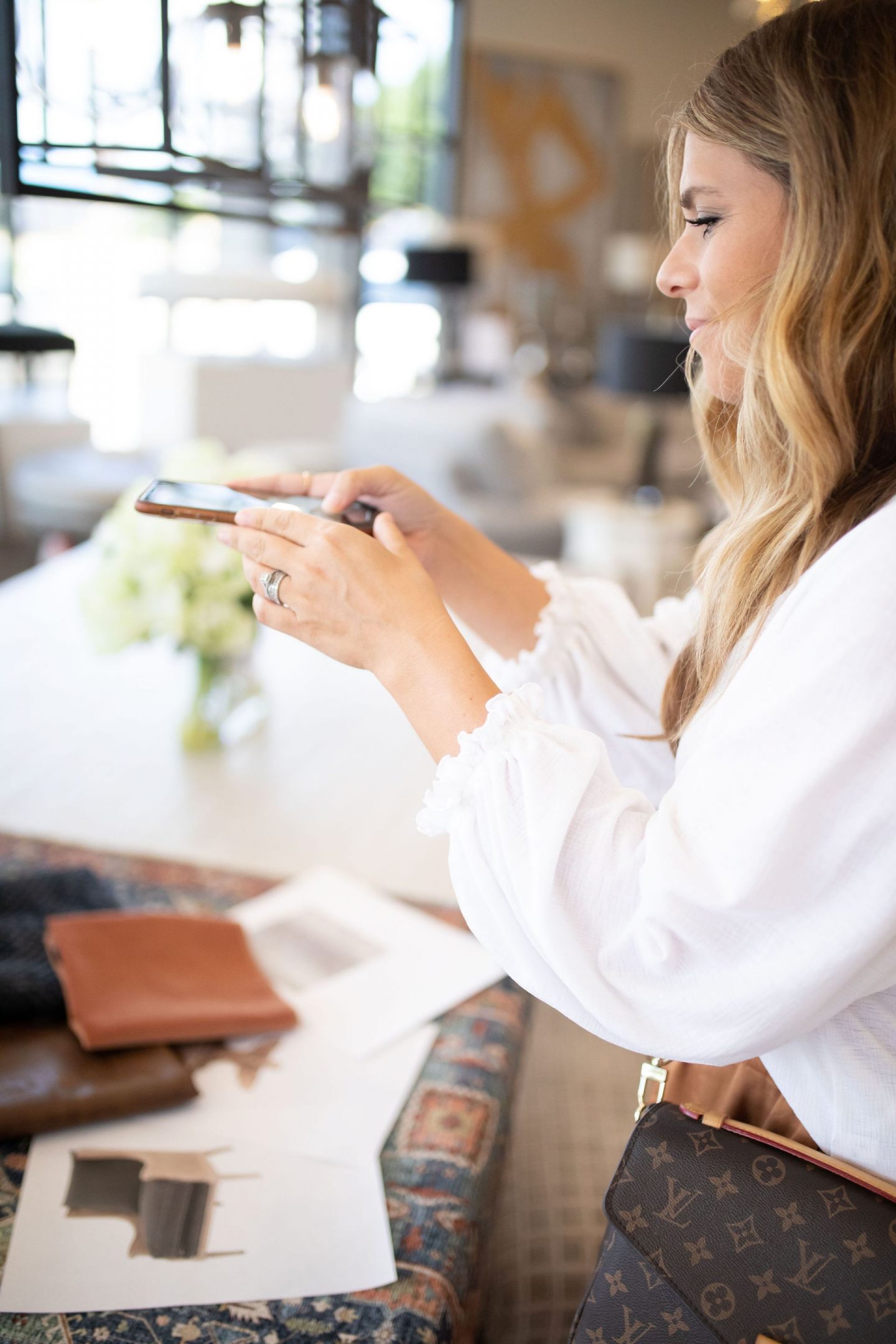 *This post was created in partnership with Luxe Furniture and Design, but all thoughts and opinions are my own. Thank you for supporting the companies and brands that keep lindseymeek.com going!