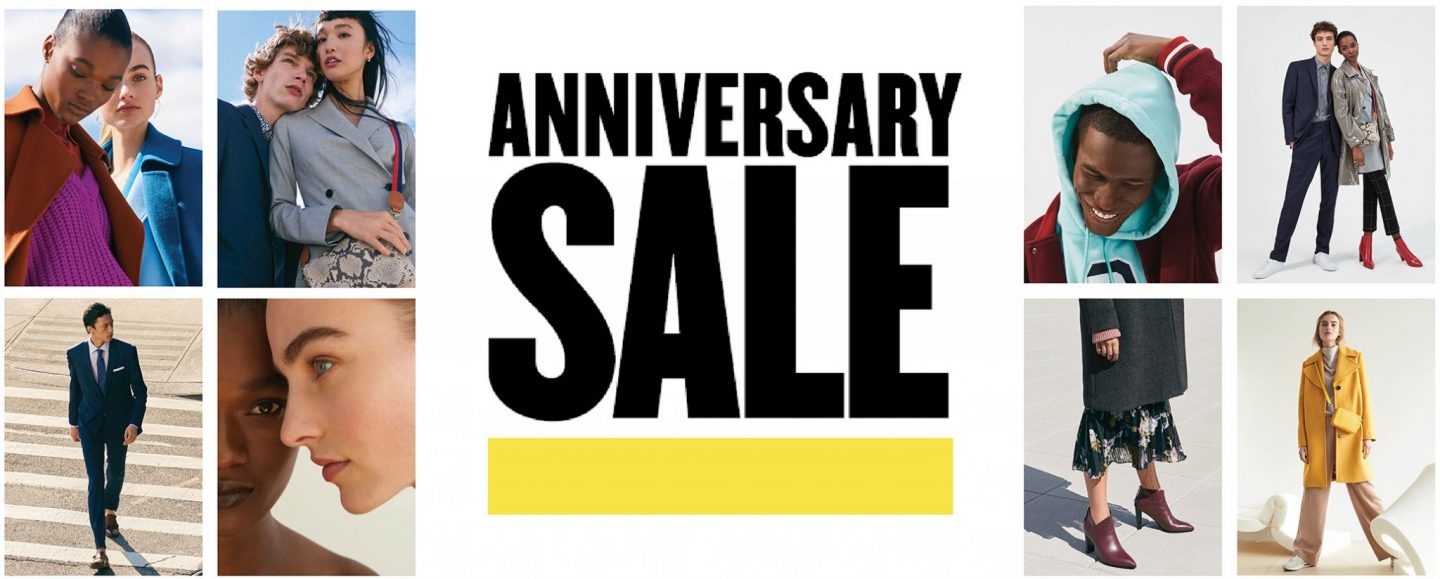 I can hardly believe we are already at the end of June and starting to think about the Nordstrom Anniversary Sale again, but here we are! First, let's chat about what sets this Sale apart… the main thing is that this sale is on BRAND NEW Fall pieces. Normally, retailers discount merchandise until the end of a season. The pieces on sale during the Nordstrom Anniversary Sale are new styles for this upcoming season at great prices! This is why the Anniversary sale, to Nordstrom shoppers, is more than just a sale!
I wanted to create a space where I could share all the details around the Nordstrom Anniversary Sale that would keep you in the know. And most importantly,  keep you from having to track down all this information on your own. Im here to make your NSALE experience easy and stylish.
The Anniversary sale begins on July 19th with early access (In Store Pre-Shop) beginning as soon as July 9th for Icon Members!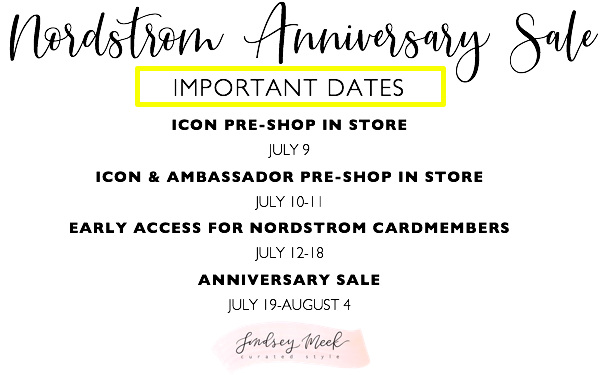 CardMembers can begin shopping on July 12th and get exclusive access to the sale through July 18th! You can grab more details about the Nordy club and become a cardmember here.

Pro tip: Schedule your Double Points Day during the Sale! 
Earn 2X the points on your net purchases in stores and online. Schedule your day whenever you choose during Checkout at Nordstrom.com or using the Nordstrom app.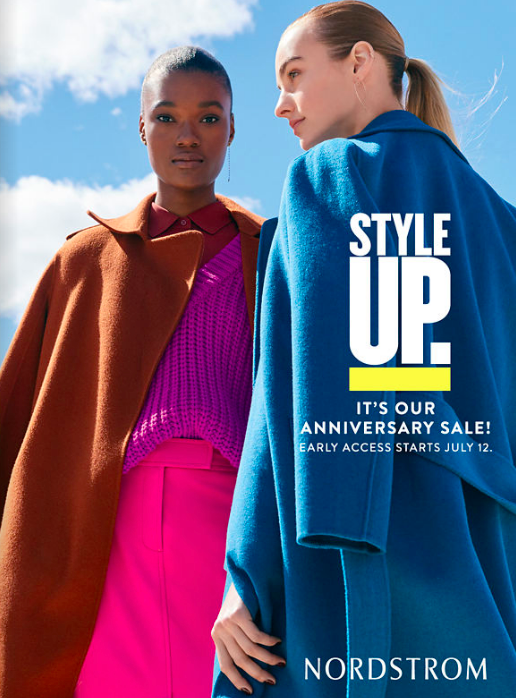 The NSALE catalog dropped earlier this week and I'm adding items to my list! Of course, there will be many more items added to the sale, but the catalog will give you just enough of a taste to get you extra excited for the sale! The sale begins at 12:30 PM ET. So set your alarms if you are looking to grab a popular item.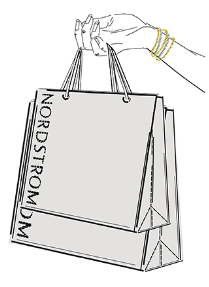 Ok! Thats it for now! As the sale get closer I will share any inside details I can! I will also create a tab on the blog for easy access to my sale finds! Will you be shopping the sale? Share below!