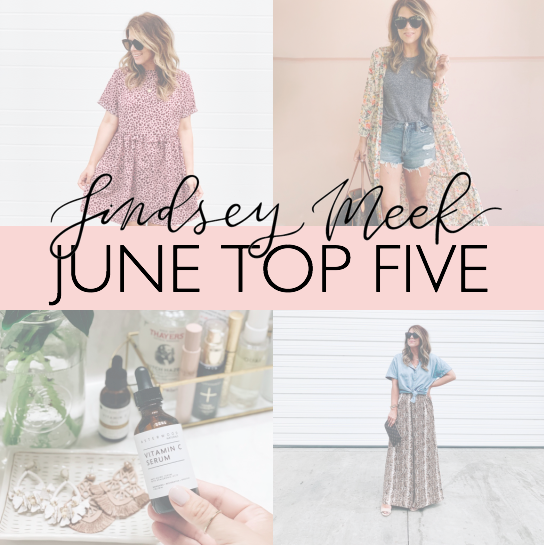 Can you even believe we are talking about the June Top Five? The year is half over and before you know it we will be talking Fall fashion! BUT Before we get too ahead of ourselves, let's chat June Top Five! I've always been an analytics girl, so I absolutely love going back to the previous month to see what things you all are loving! Not only does it help me prepare content moving forward, but I love that I always find little surprises. Like in the past, I had't really shared my skin care routine or very much beauty content at all, BUT you have shown that you all love it when I do! That is so helpful to me and I already have a plan in place to incorporate more beauty into the blog this month!
So, let's jump in! Topping the list this month was this adorable Maxi Kimono!  This did not surprise me at all! It is so cute and the price point is unreal! If you haven't grabbed it yet, do it girl! You can dress it up or down, or even wear it as a swim coverup! Second on the list; these Espadrilles. You guys. I wear these non-stop and they are so comfortable! I am normally a 7-7.5 and have these in a 38. They fit perfectly.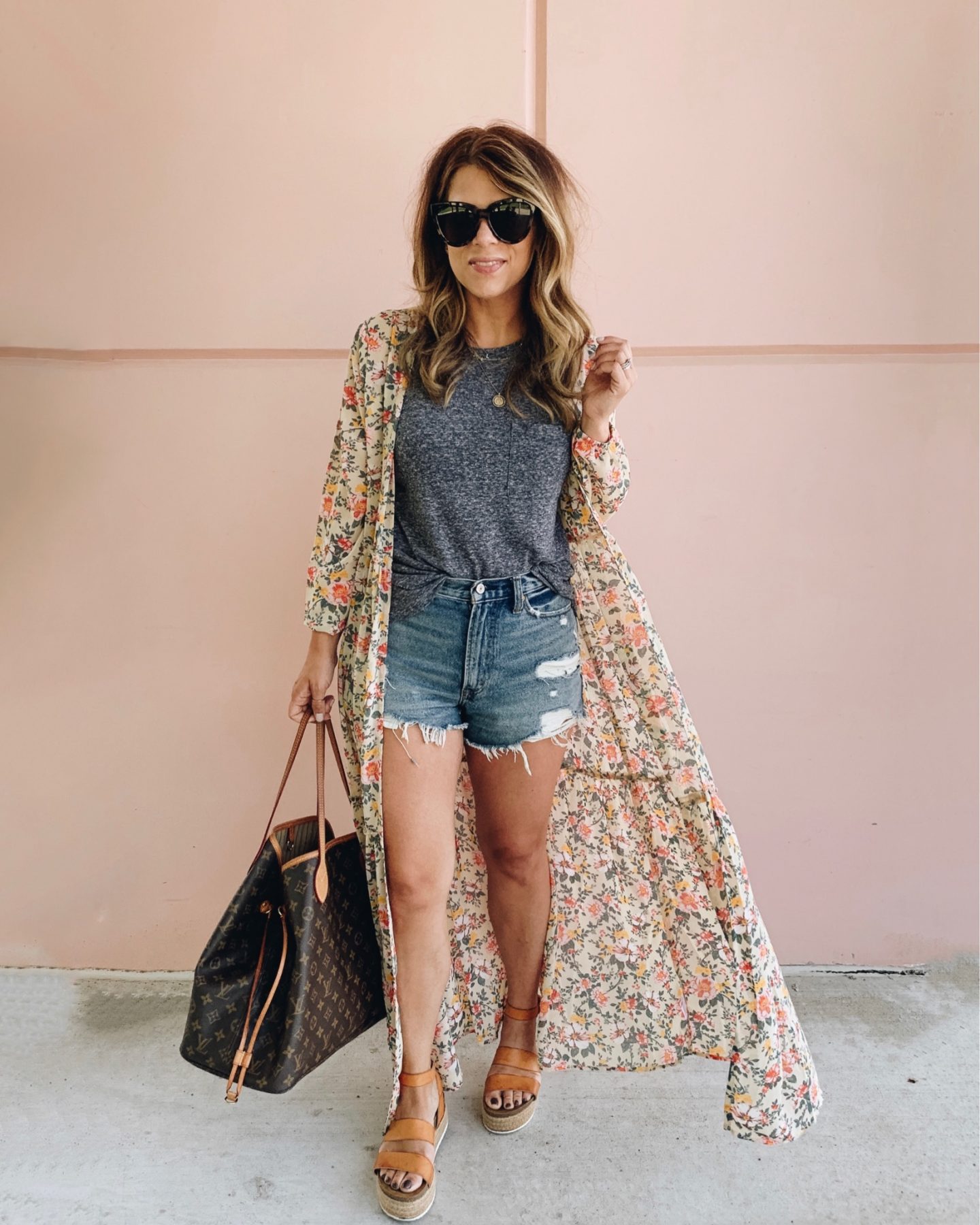 Third on the list; this Pink Amazon dress! So perfect for these warmer months! I think this one runs True to size. I wasn't sure and sized up when I ordered it and the medium was too big. Grab your normal dress size in this one!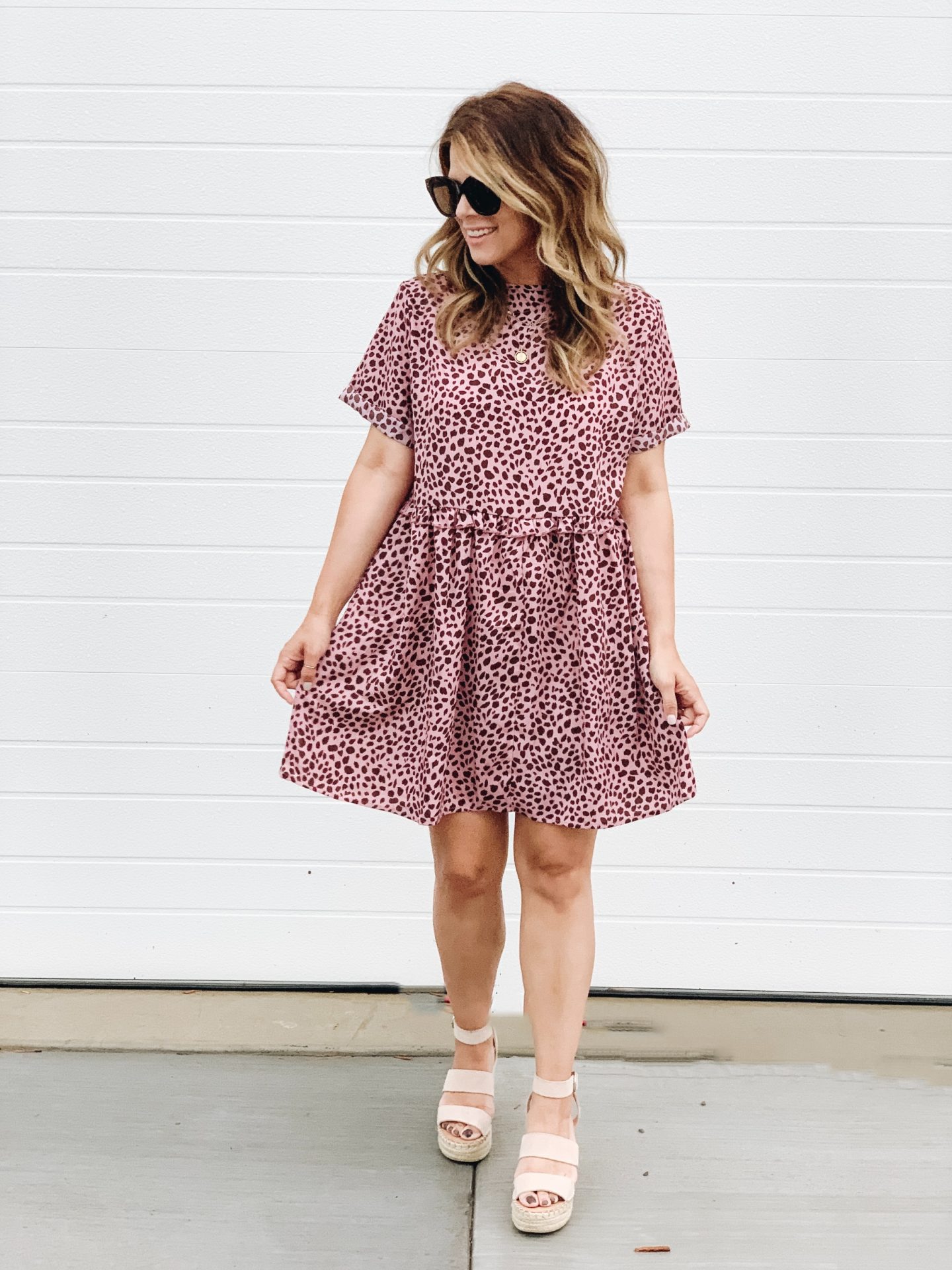 Your response to my beauty post on Instagram was overwhelming! My Vitamin C Serum was number 4 on the list this month. I am working on  a blog post breaking down my skin care routine and hope to have it up soon!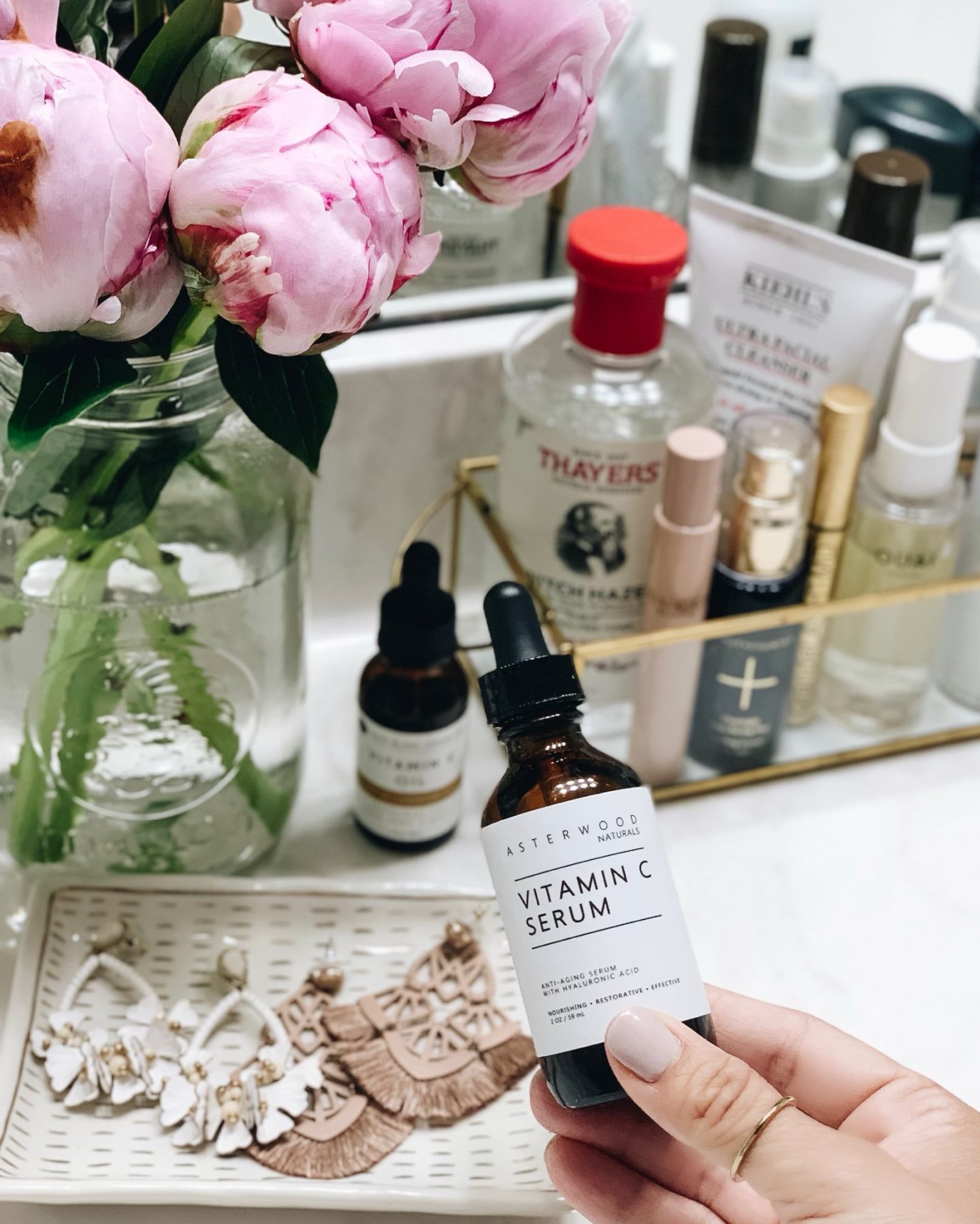 And last, but definitely not least in any way, these snakeskin pants! It makes my heart so happy that you all loved these as much as I did! I sized down in these after reading reviews and I am so glad I did! I am wearing an XS. Its a;so worth noting that these are intended to be cropped pants! (I'm 5'3!) So, for my petite girls, these will fit like cute wide leg pants and for my taller girls, they will be cropped!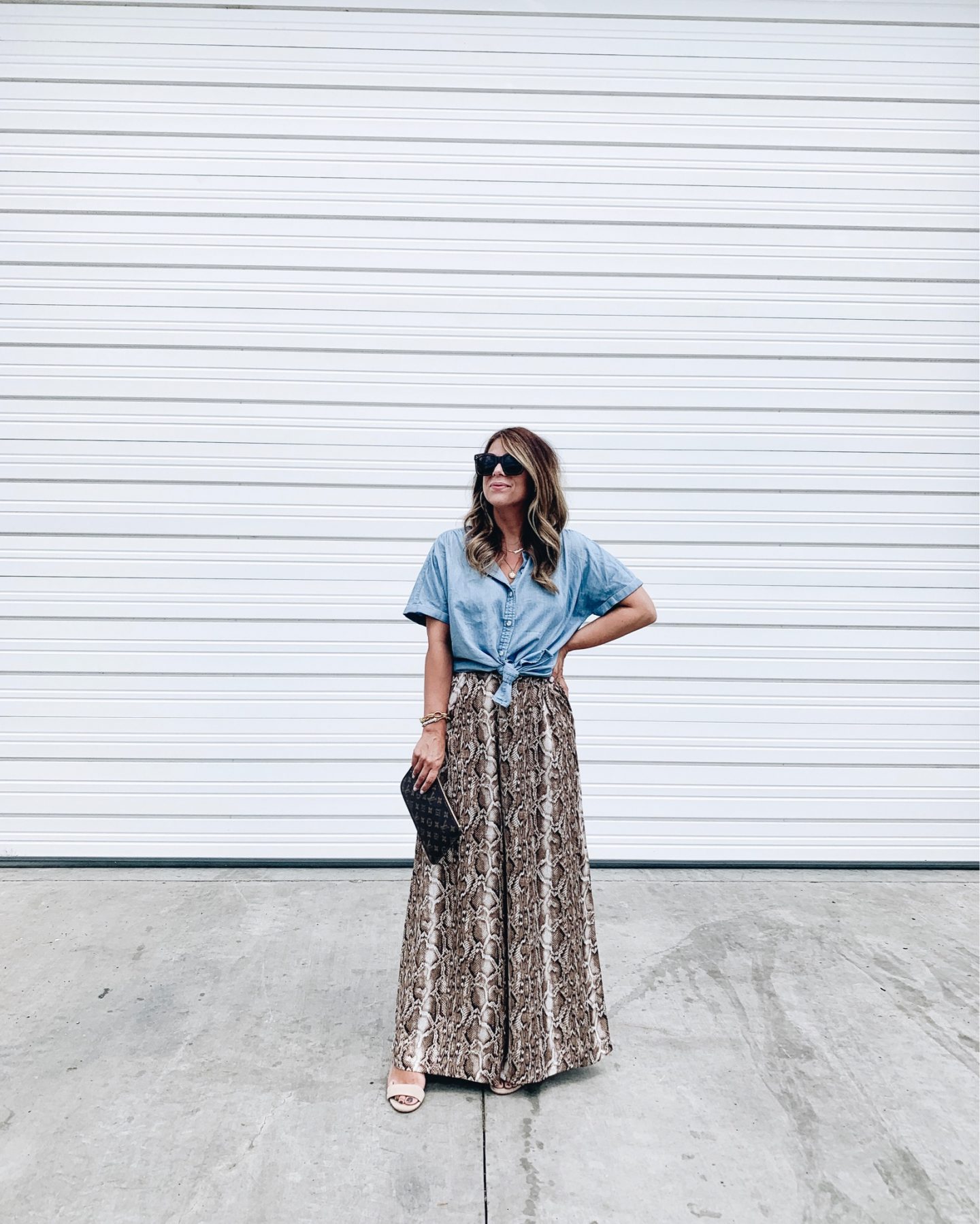 As always, thank you so very much for following along! When you take the time to shop my links, it allows me to continue sharing here in this space and truly means the world to me! I am so thankful that you trust me to style your lives! xo
SHOP THE POST: