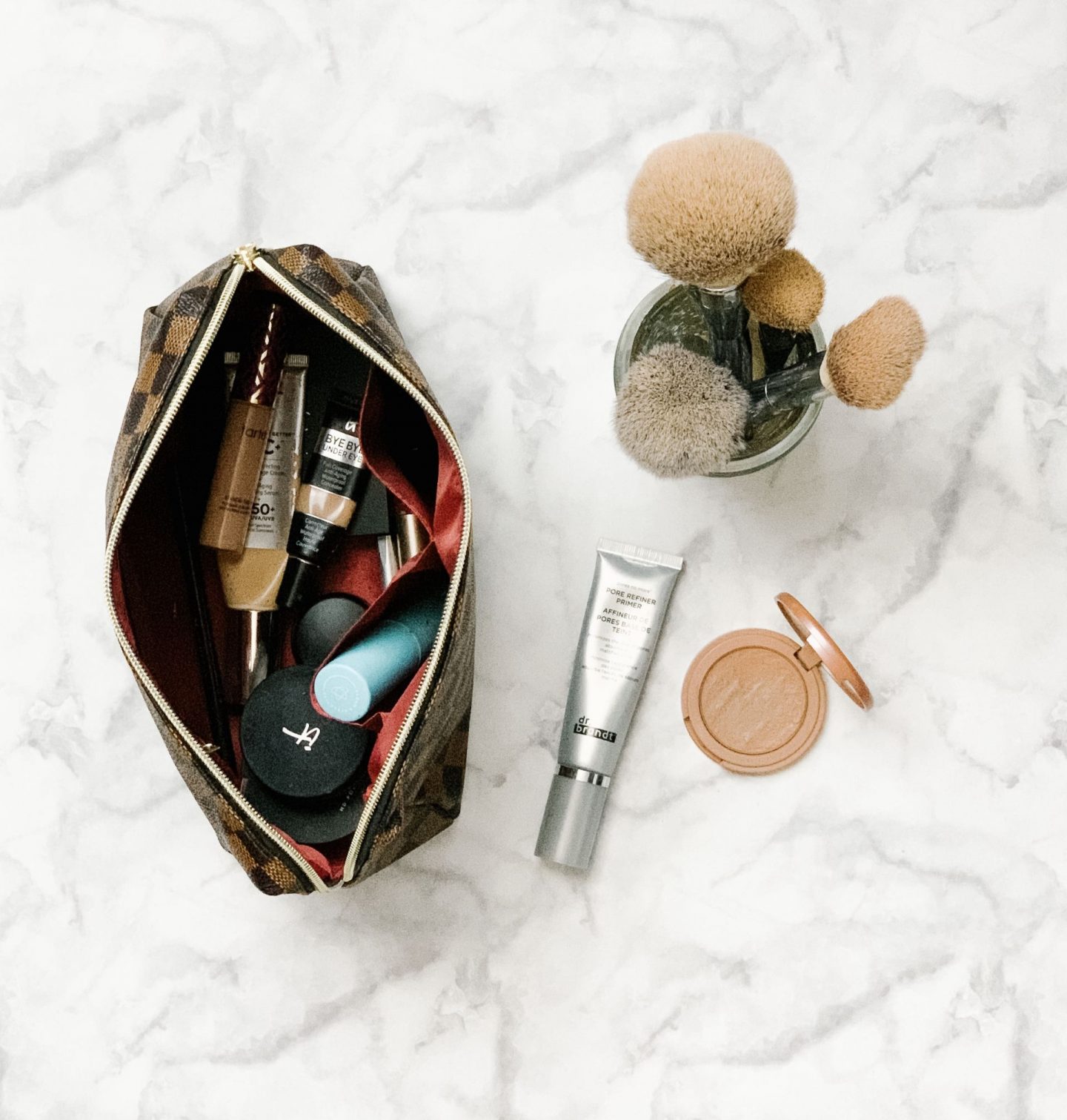 I've share my makeup routine on Instagram stories in the past, but have yet to share it here and I apologize! Not that it's some great ordeal and I've been keeping it from you, but because I know this blog belongs to me and long after the gram is gone, you will be able to come here for all this information! Even if it is years from now… chances are I will still be doing my makeup the same. ha! I'm somewhere in the middle of the girl who hates makeup and the girl who binge watches YouTube make up tutorials. I really love trying new things, but hate wasting my money. So I typically stick to what I know or what comes highly recommended by my girlfriends. I've been using these items that I will share today for a few months and I can honestly say that I really love them!
Most days, thankfully for my lashes (courtesy of The Lash Lounge, Tulsa), I keep my makeup super light and natural. A little concealer, brows, bronzer, blush and I'm good to go! For events, meetings, nights out or church I tend to build a bit on that natural look, by adding simple things, like eyeliner, eyeshadow, extra blush and highlight. Some days I will just do the Dr. Brandt Primer and go. (It is that good, girls!)
Sharing a quick video here of my everyday makeup look and links to shop everything in the video below!
A couple tips:
Damp your beauty blender. You want to completely soak it, but them squeeze out all the water, until its no longer dripping wet. I do this with the pink blender (used to apply my foundation & concealer) and the blue blender that I use with the setting powder. I use these beauty blenders here.
When using the setting powder, I also put it on a little thick with a damp beauty blender, and let it sit for a few minutes. I then buff it out with a large powder brush.
I have lash extensions, which means I have to treat my eyes with a little more care. I use Black Diamond on my lashes (normally at the beginning, but I forgot and used it half way through in this video!) as a sealant. It is amazing and helps keep my lashes looking great and stay on longer! It also has biotin, which is an amazing tool for lash extension aftercare.  I only use mascara on my lower lashes.
To remove my makeup, I use Garnier Micellar Cleansing Water. I take extra care when removing the makeup from around my eyes, but this one is oil free and safe to use with extensions!
SHOP THE POST: