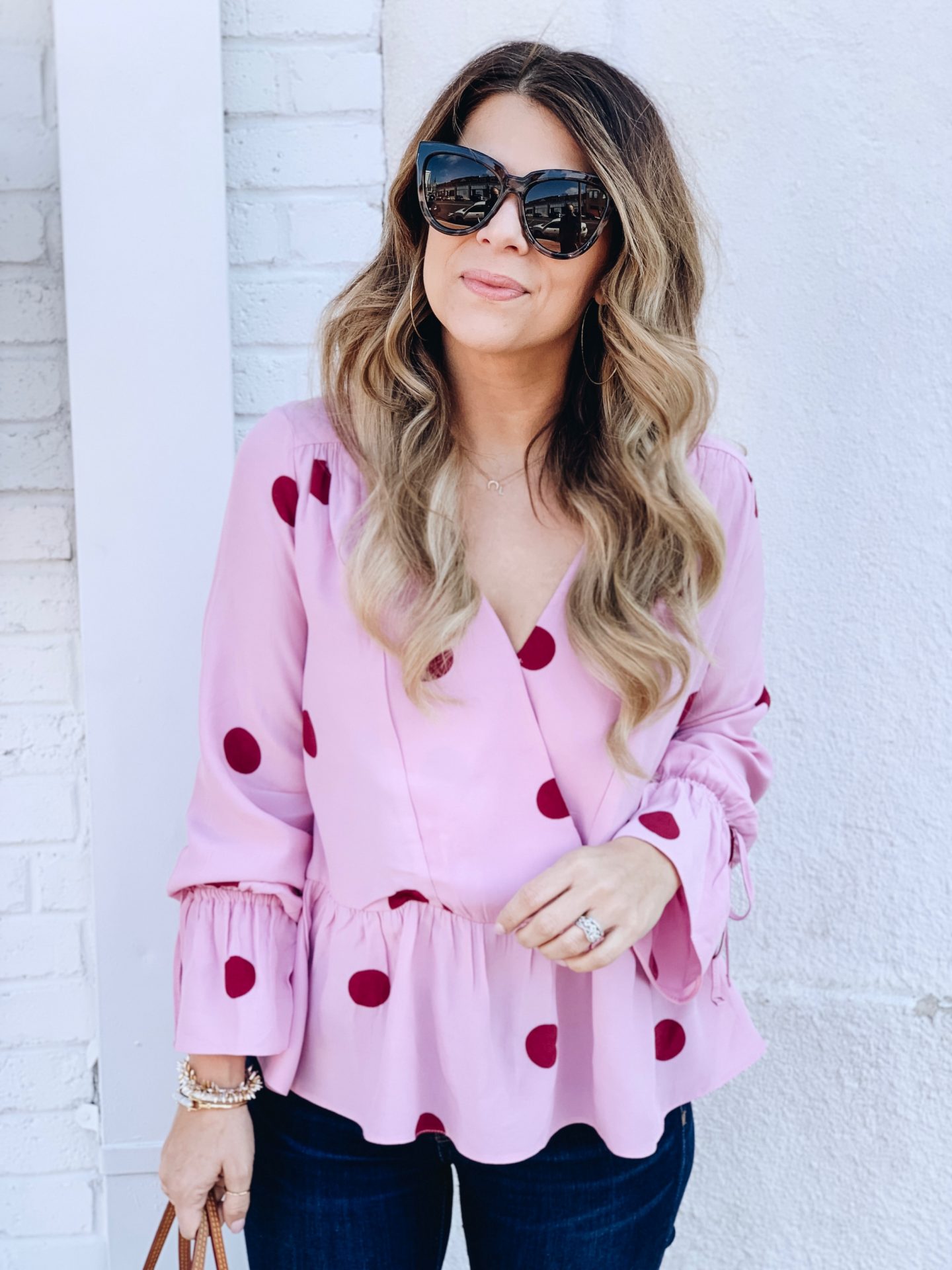 Last weekend, Brian and I got to sneak away for a little staycation in my favorite city, my home, Tulsa, OK. It's not often that we get a night away, so we we're thrilled to plan a weekend, just the two of us. We stayed at new Osage Hotel just north of Tulsa near the Botanic Gardens and Gilcrease Hills. Saturday was the opening night of their new Skyline Event Center and we were lucky enough to snag tickets to the show.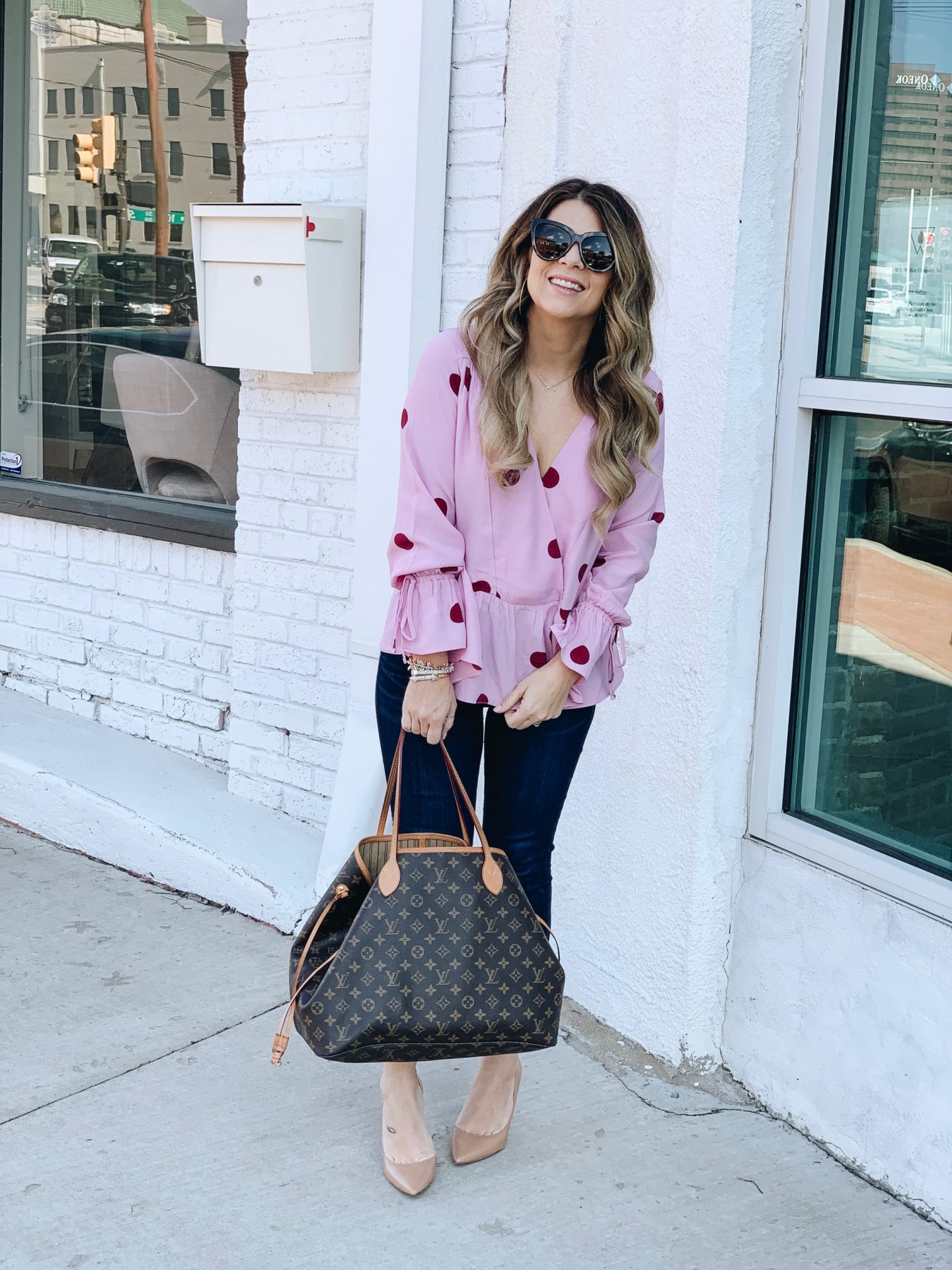 We spent most of Saturday exploring the city; eating lunch at our favorite sushi restaurant and drinking Americanos at a local coffee shop (that also made it on my list of the Best Coffee Shops in Tulsa). The best part of the day was that we were able to take our time, something that doesn't often happen when you are parents of two busy kids! We didn't have plans until later in the evening, so we were able to stay long at lunch (I event had a glass of wine with my sushi, total treat!) and we actually took the time to go in to the coffee shop and sat together and just talked. A novelty these days.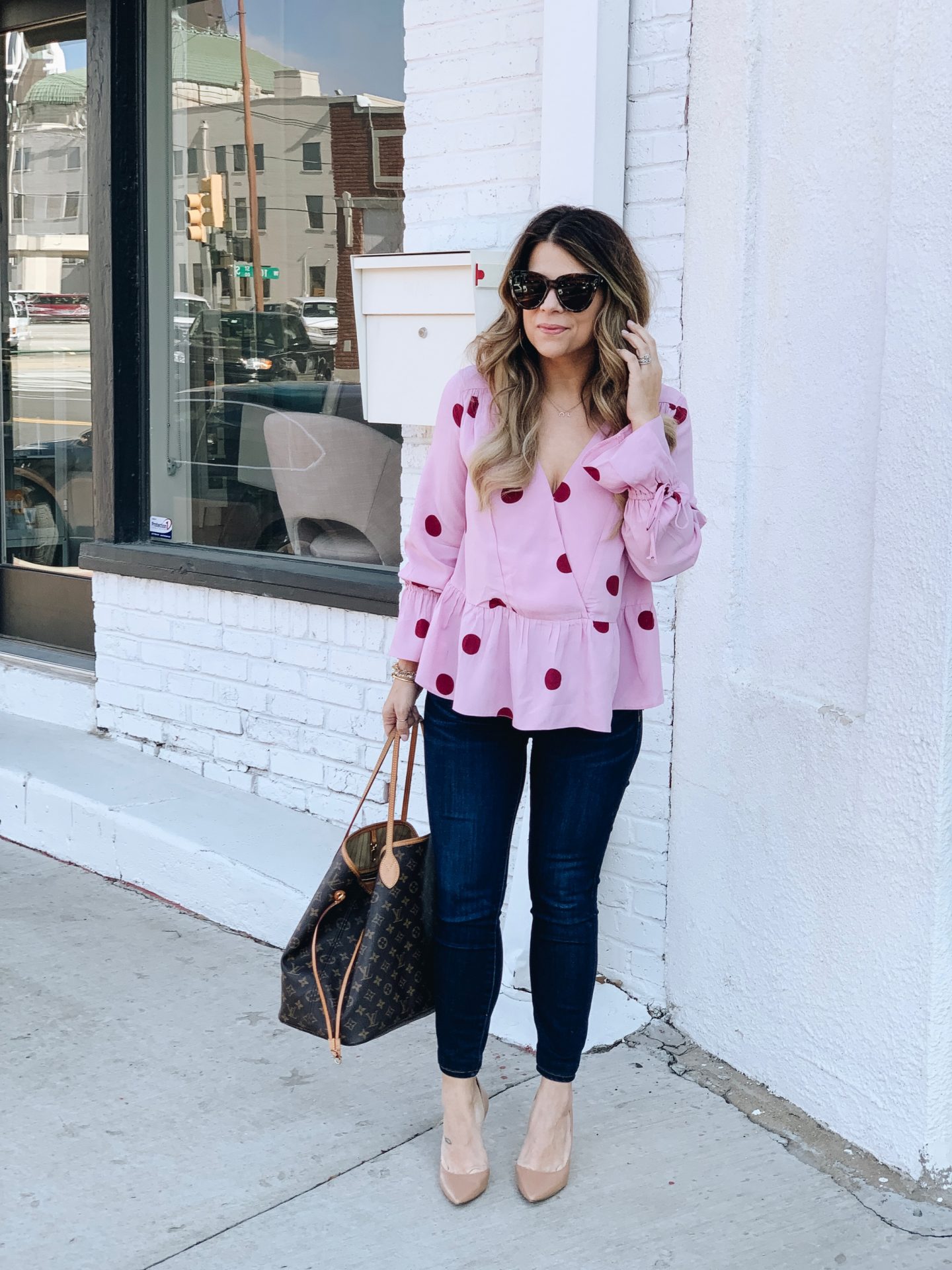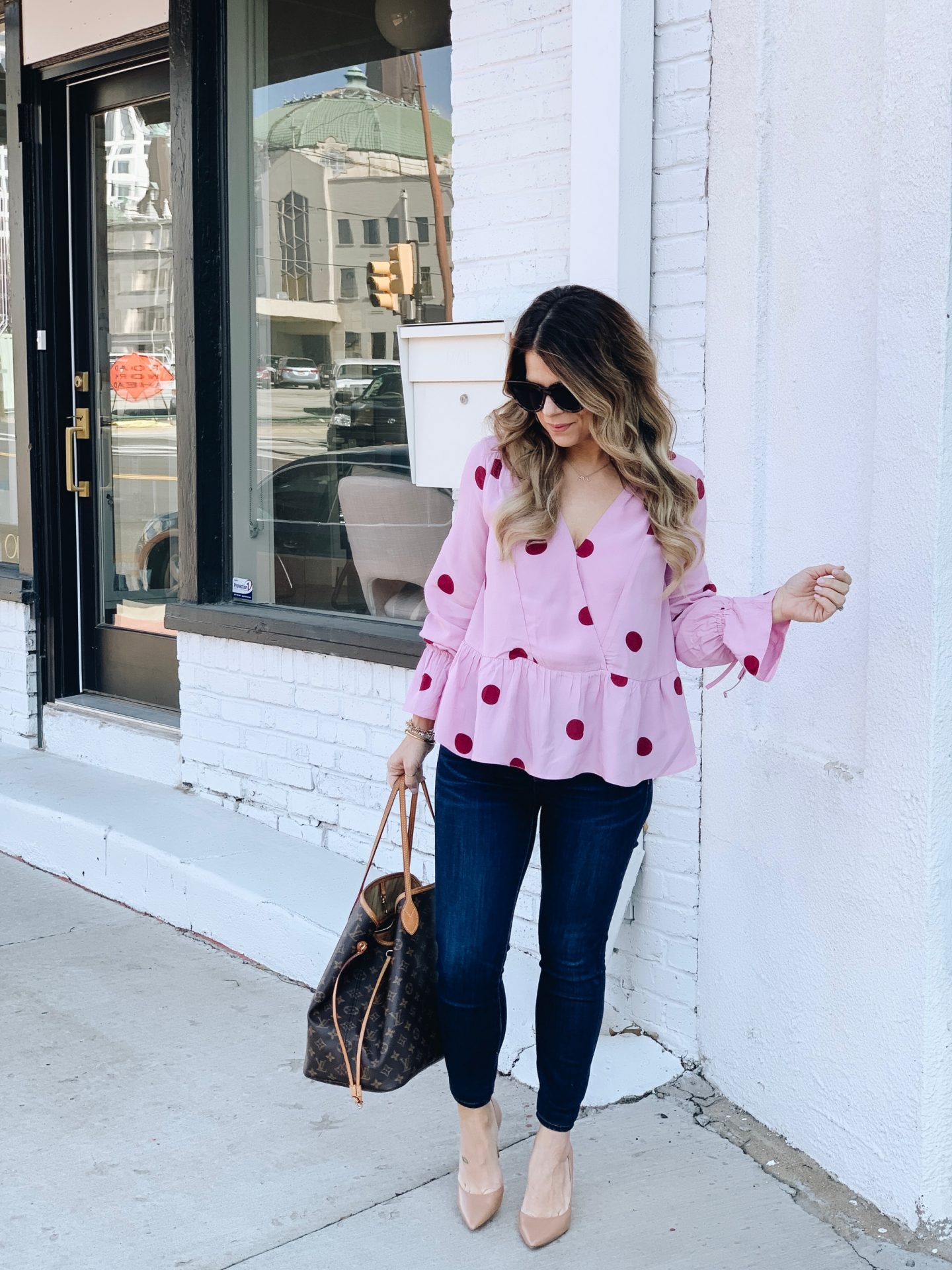 Upon arrival, the sweet team at Osage Casino & Hotel met every one of our needs and went above and beyond for us! Our room was huge, super clean and just plain gorgeous. We over looked the pool area, which I can only imagine is the place to be in the Summer time. It was so inviting that I almost wanted to jump in, even in February! And can we talk about this bathroom?! It was incredible! I've already made plans to put that tub/shower combo in our next house!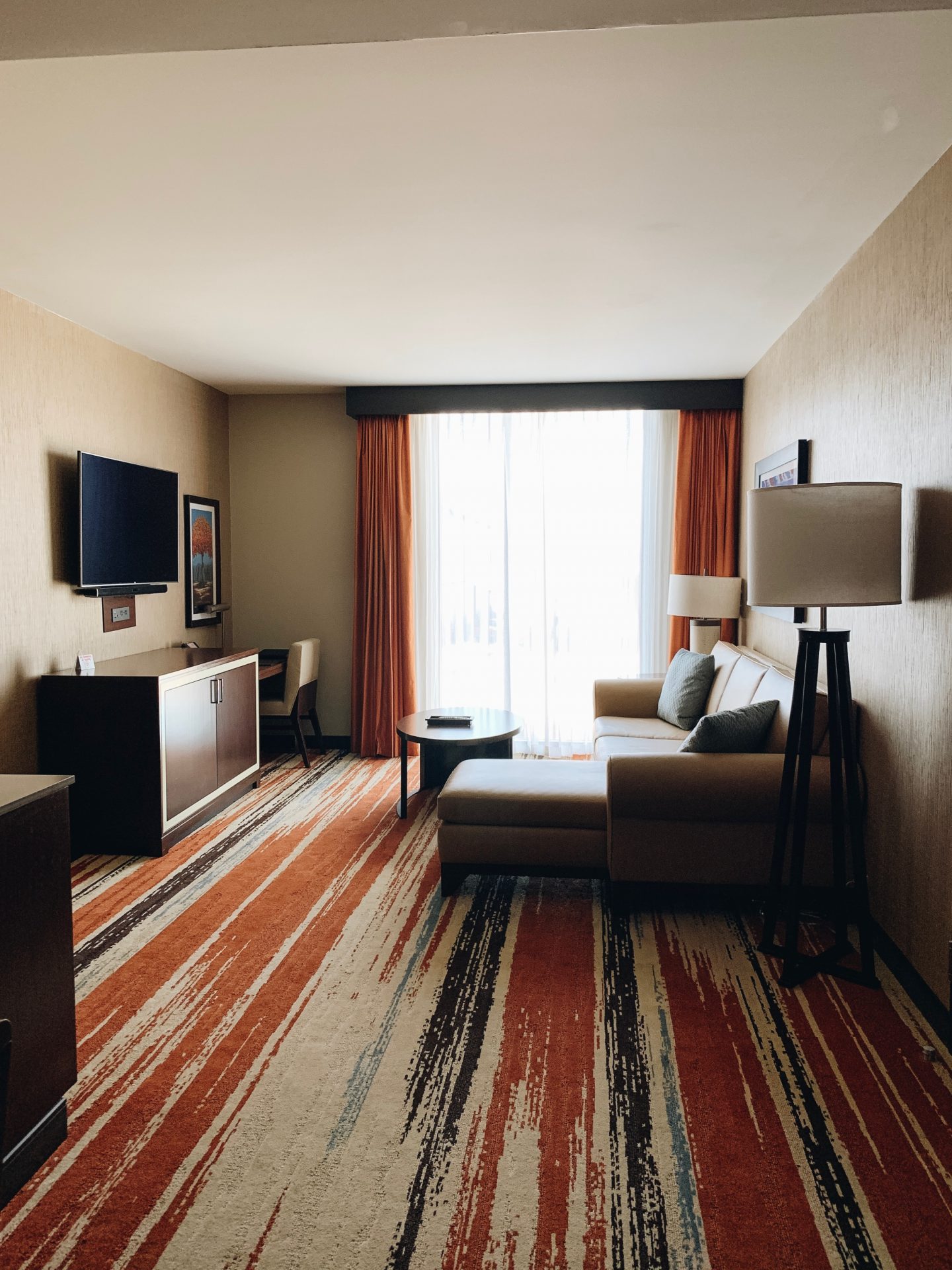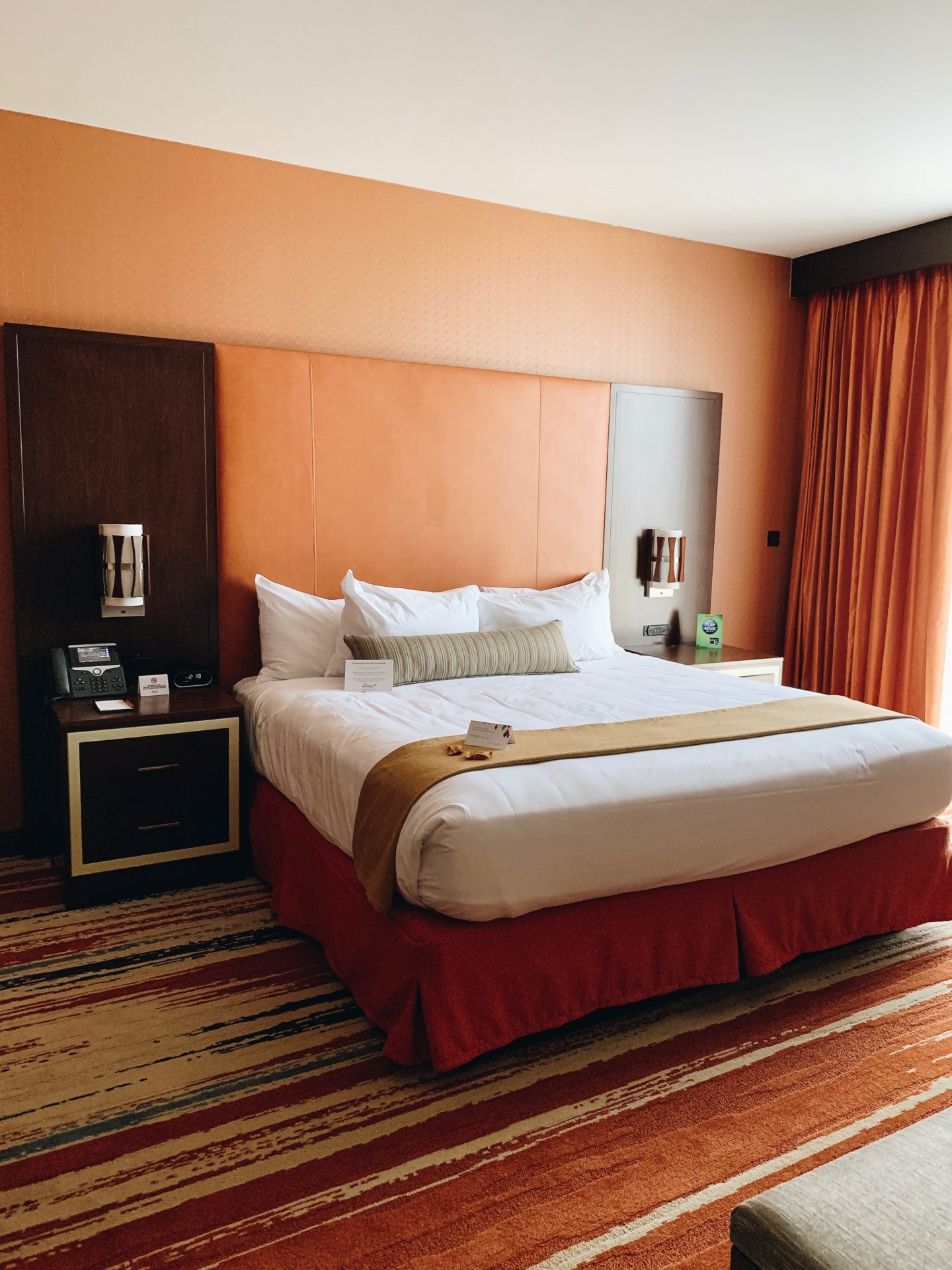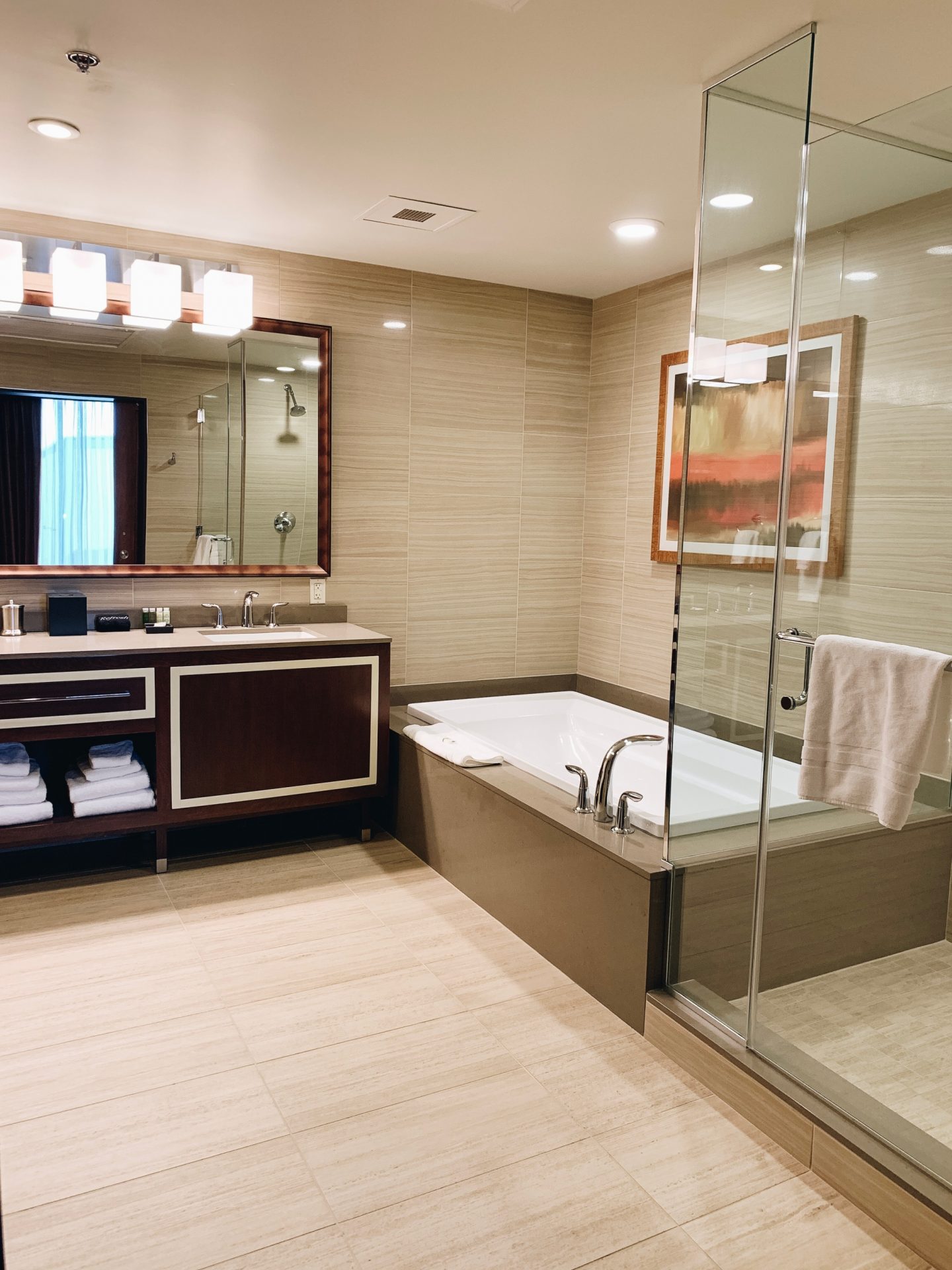 I'm terrible and this was the only picture I got of the two of us while we were away, its horrible quality, but this is real life. Snapping a quick picture before we went down for dinner at Stonecreek Kitchen and then on to the concert.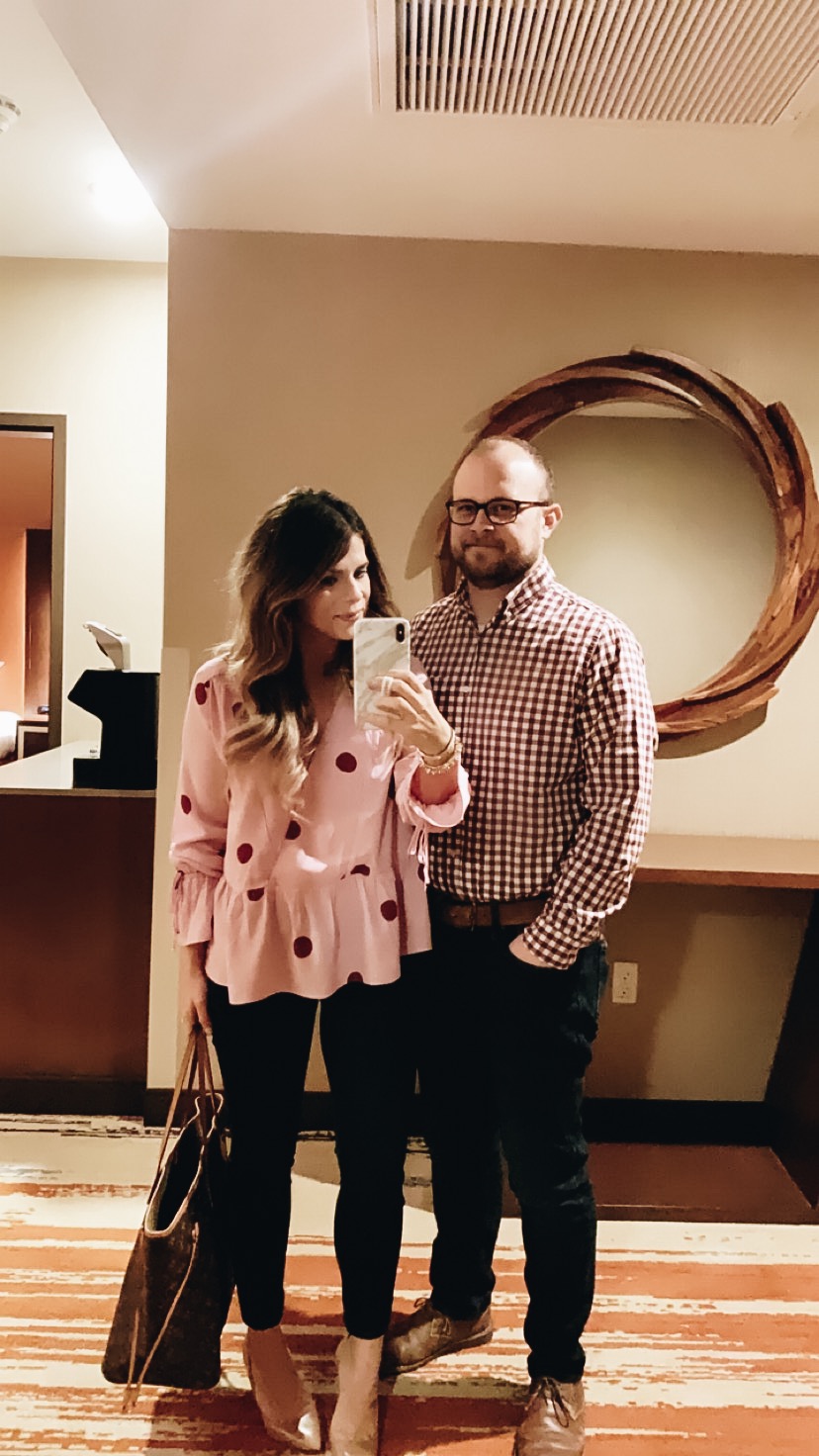 Another low quality photo, but we had such a great time at the Better Than Ezra & Goo Goo Dolls concert. I relived all my favorite 8th grade jams and Brian reminisced about the old Better Than Ezra songs he used to play when learning the guitar.The new venue is great and I don't think there is a bad seat in the house!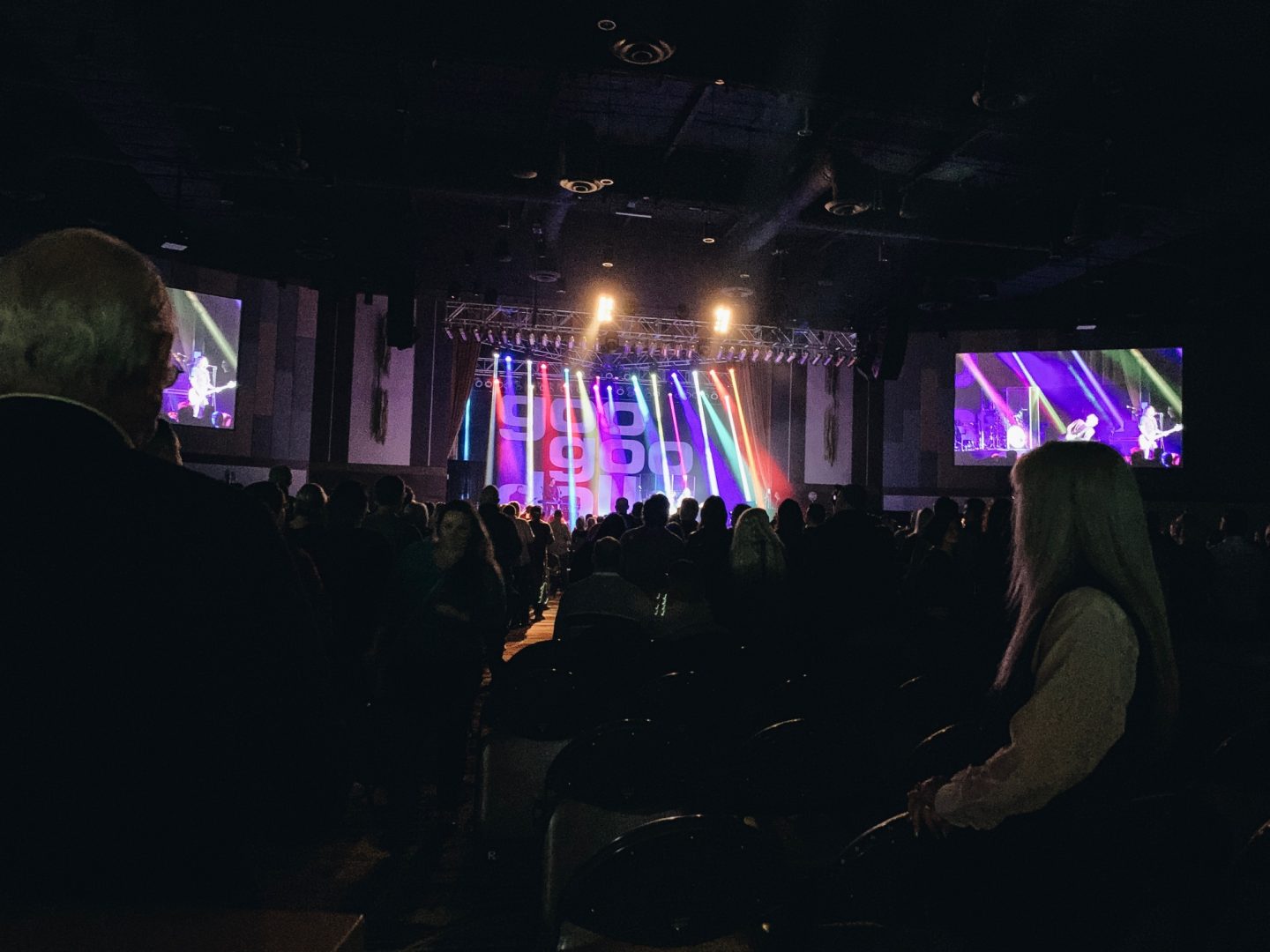 We honestly don't get to do this often enough and we are so thankful to Osage Casino & Hotel for hosting us for the weekend. The time away with Brian was just absolutely perfect, even if we were only 30 minutes from home.
SHOP THE POST:

*This post was created in partnership with Osage Casino & Hotel, but all thoughts and opinions are my own. Thank you for supporting the companies and brands that keep lindseymeek.com going!