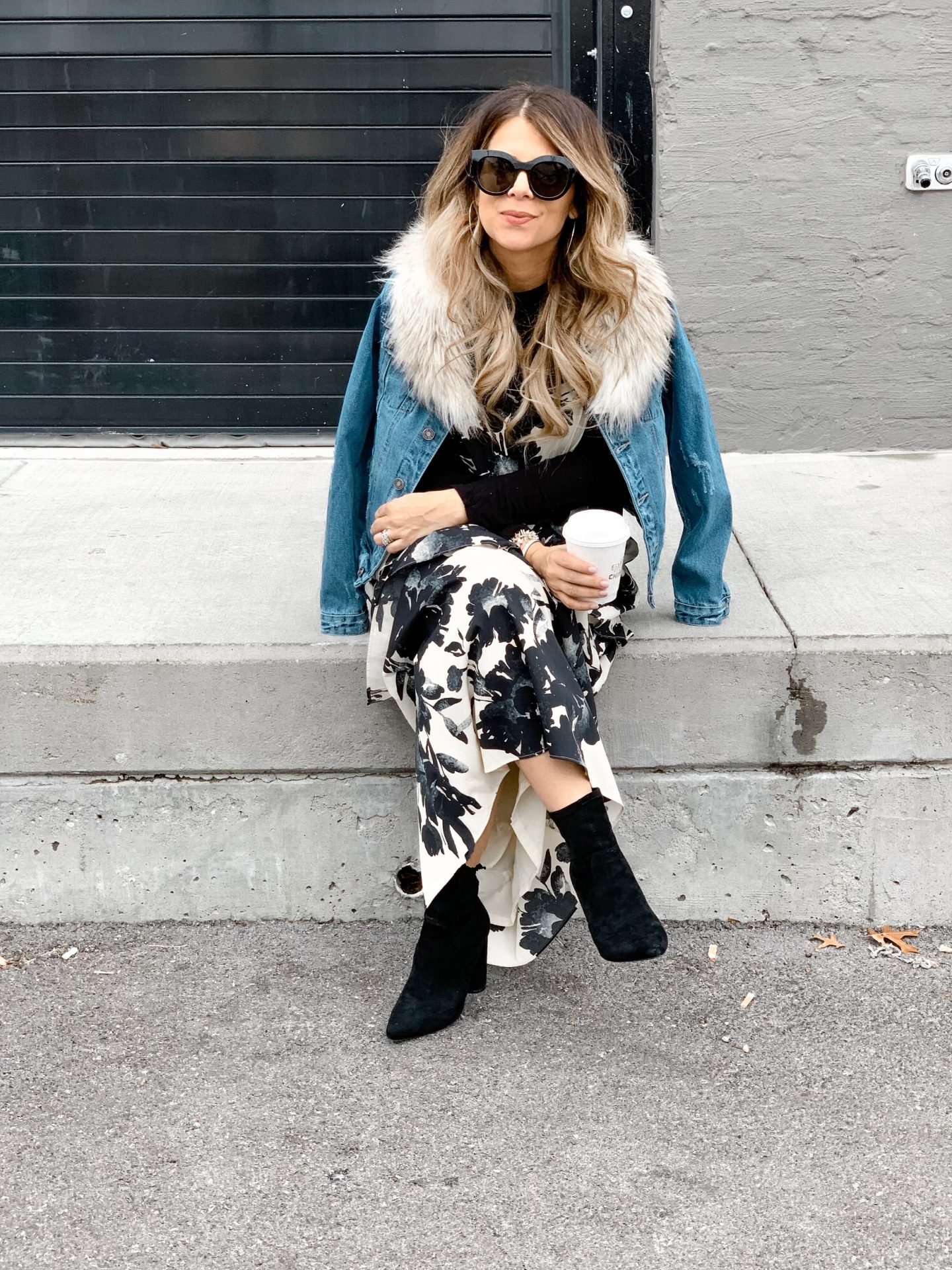 What are some fun things to do in Tulsa?
I get this request a few times per week from readers who are traveling to Tulsa and are looking for the best places to eat, shop, and play. I thought it would be fun to round up some of my favorite Tulsa places to share with you, here on the blog, over the next few weeks! Up first, my personal favorite, the best coffee shops in Tulsa!
I've been drinking coffee in this town since I was old enough to drive (and probably even before!) and have been to (almost) every coffee shop on this list! You really can't go wrong any of these places! One of my favorite things about Tulsa is its uniqueness. Each one of these places is warm, inviting, and has something fun to offer!
1730 S Boston Ave, Tulsa, OK
Although, they plan to move a few blocks over to their new location soon! (1633 S. Boulder Ave.) Fun fact: the wood used in this project was actually moved from an Amish Barn in the very small Indiana town that my Mom grew up in! DoubleShot is a local coffee roaster and actually supplies a lot of local restaurants and coffee houses with coffee!
507 S. Boston Ave., Tulsa, OK
Located in the Philcade building in the heart of downtown Tulsa. I love this location! You can also enjoy Topeca Coffee at The Hyatt on 2nd Street or Hodges Bend.
1317 E 6th St, Tulsa, OK
Cirque Coffee is located in the Pearl District which is the cutest up and coming area in Tulsa! While you're there enjoy brunch at Bramble and stop in LivyLu to pick up the cutest local gear!
112 West Commercial Street, Broken Arrow OK
Laurannae Baking Company is the most instagrammable coffee shop in Broken Arrow! I was just there for a wedding cake tasting and their cakes/baked goods are to die for! It's located in the Rose District, so if you visit, make sure to carve out enough time to walk around and shop!
12345 S Memorial Dr #117, Bixby, OK
I love the mission behind this place! Not only do they have a great cup of coffee, this adorable bakery is committed to helping women who have fallen on hard times (whether they have been incarcerated or left violent situations) a job and something to work for.
1502 E 15th St, Tulsa, OK
Gluten Free Friends, this is hands down the best coffee shop in town for you! They have a ton of gluten free options! Their Americano is wonderful and if you go in, you have to order the Peanut Butter Pie! Not gluten free, but so so so delicious!
1 N Lewis Ave, Tulsa, OK
I haven't been to Fair Fellow yet, but it come highly reccomended from my friend Katie! Here is what she had to say; "I absolutely love the shop itself – the atmosphere is great and aesthetic is perfection. I love the lattes (my normal anywhere is just a regular old latte – no flavor or anything) but if I want something fun I'll do the Owl Pacino (iced)" I can't wait to give it a try!
212 N Main St, Tulsa, OK
Chimera is located in the heart of the Brady District downtown. They are a coffee house and a bar, plus they have a full menu all day! It has something for everyone!
1001 S Main St, Tulsa, OK
Located in the Cathedral District, Foolish Things is one of my favorite coffee shops! The staff is always so kind and their Americanos are amazing! They offer light food and you can even rent out the coffee for your next event!
Foolish Things: Bar and Biscuit
3524F S Peoria Ave, Tulsa, OK
Heart of Brookside I have been dying to try Foolish Things: Bar and Biscuit. It was opened by the people that brought us Foolish Things and they offer coffee, drinks and small plates. Including the most delicious looking biscuits! They also carry a large selection of florals from Ever Something!
314 s Cincinnati Ave, Tulsa, OK
Triangle is another one that I need to try! It's located downtown at 3rd & Cincinnati. My friend, Ashley has been and loved it! This is what she had to say; "I got a hot caramel latte and it was really good! The atmosphere is so relaxing and it's quiet. I went during the week and there were several people working on their laptops there. It is beautifully decorated. I can't wait to go back!"
5097A E. 51ST ST. Tulsa, OK
Deco Drinks is a new coffee house located near 51st & Yale offering Matcha, Boba Tea, Coffee and Chai. When you stop in, order the avocado toast. You will not be sorry!
SHOP THE POST: