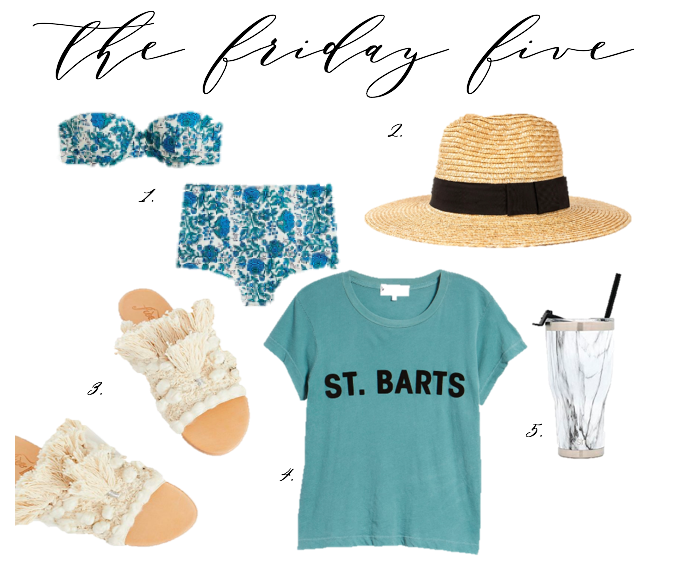 Good morning and welcome to The Friday Five; a fun new series here on le blog! Each week I'll share my top 5 favorite things that I'm either purchasing or just loving from around the internet! This week obviously has a theme! I've been spending my days planning of our beach vacation in August, so I'm in total Summer, beachy vibes mode right now! Are you headed anywhere with a beach this Summer?
The Friday Five
Swimsuit (Top) (Bottom): I adore this suit! I've been on a total blue and white kick around here and this fits that scheme perfectly! 
Straw Hat: 
 This Hat has been on my wish list and I think today Im ready to pull the trigger! Not only is it good for keeping the sun out of your face, but also good at covering up the fact that I haven't washed my hair in 5 days!
St. Barts Tee: Nothing beats a J Crew tee. I'll style this one with a pair of white linen shorts, sandals and a Straw Hat! 
30 oz Tumbler: 
 I have this tumbler in the 24 oz and it's THE BEST. I have the 30 oz Slim in my cart now, I think it will be perfect for keeping our drinks cold this Summer!
SHOP THE POST: