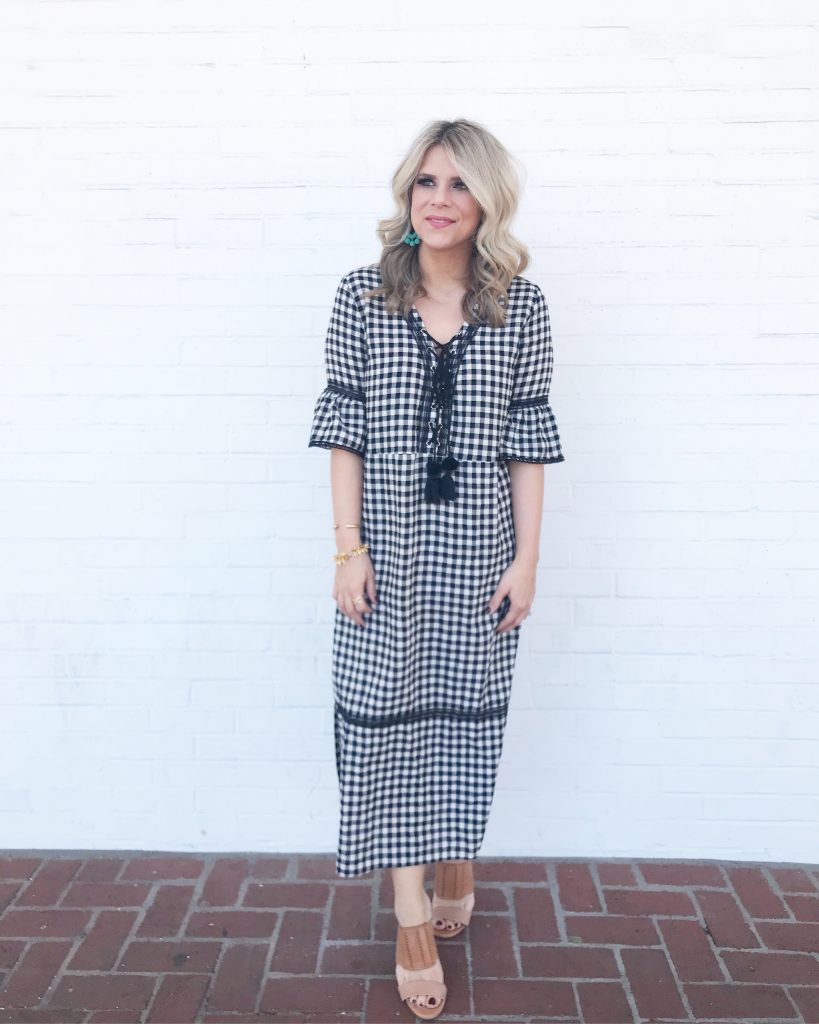 I'm sitting down to write this post and I'm just completely overwhelmed. Last night we celebrated the launch of the SHOPLINDSEY x Beau&Arrow collection. Friends, Family, Blog readers and sweet Instagram friends; packed the Beau & Arrow store with so much anticipation and excitement for my new line. It was so surreal, so special and SO MUCH FUN!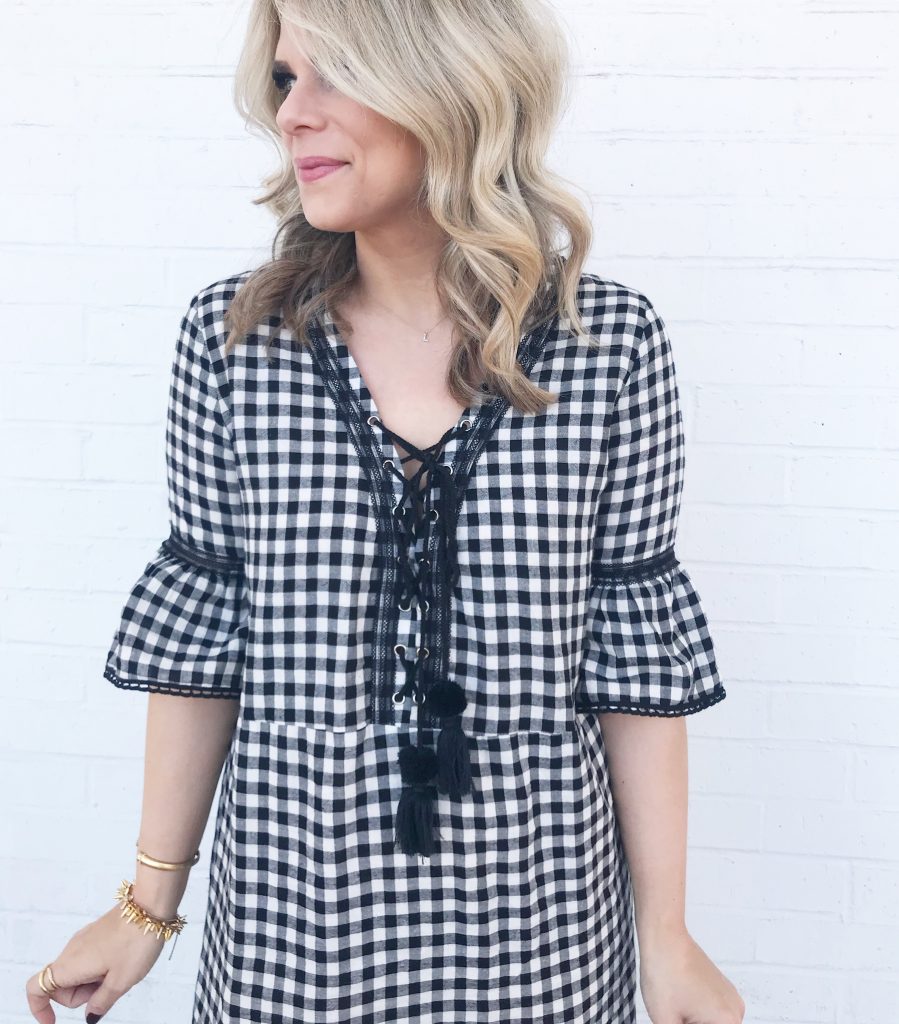 6 years ago I started a little Instagram account to sell pieces from my closet that I no longer wanted. In 2012, @shoplindsey was created. Fast forward to September 2014 when I made the decision to become a Stella & Dot Stylist. I cleaned up my closet pictures and started using the @shoplindsey account for sharing my new business with friends and family. It slowly turned into a daily diary of sorts; sharing all my arm party pictures and outfit of the day looks. Before long, my following grew. In 2016, after way too much hesitation, I launched this blog and my Styling business. The past year has been a whirlwind. A complete blessing of a whirlwind. One full of opportunities and friendships that I can't imagine life without.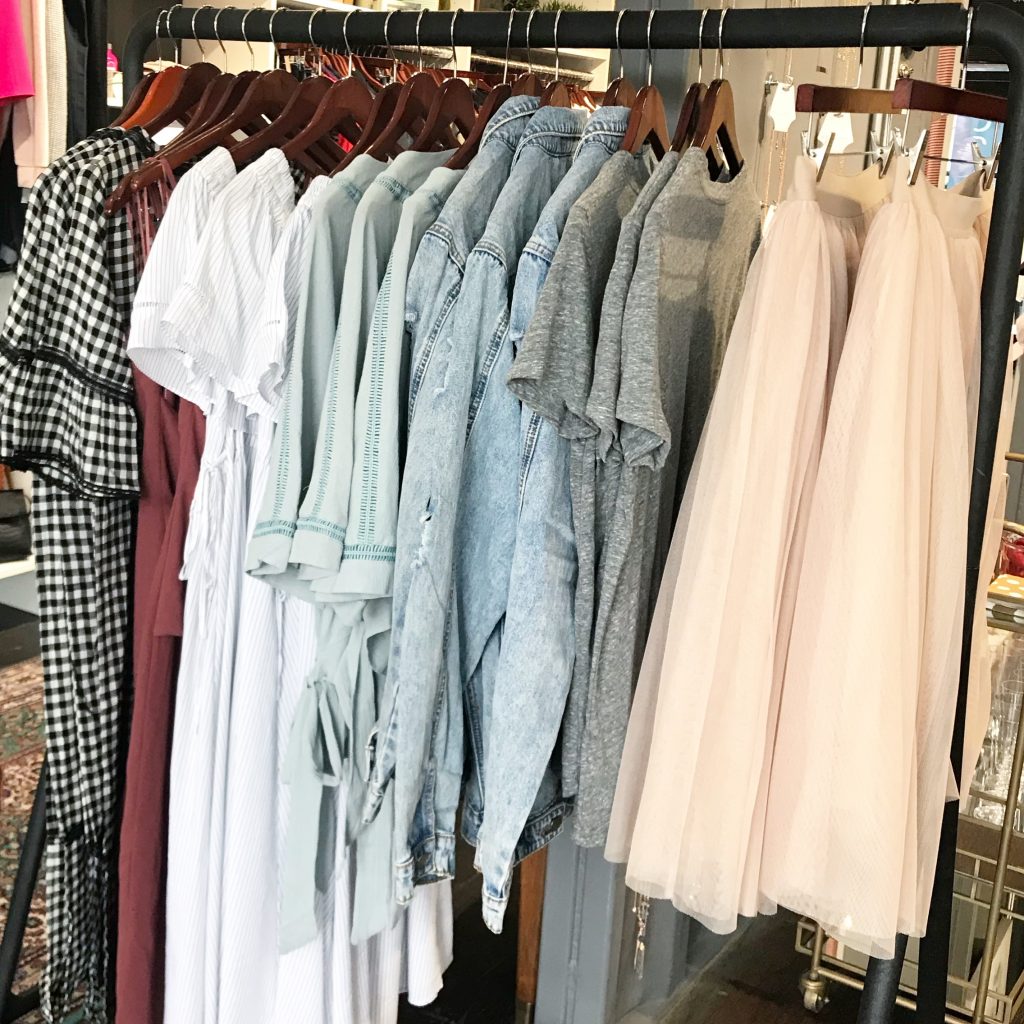 And then we come to today. The launch of the SHOPLINDSEY x Beau&Arrow collection. A beautifully curated collection of clothing from me to you. My favorite people. How is this real life? This has been a crazy dream of mine forever and it's here. It's happening.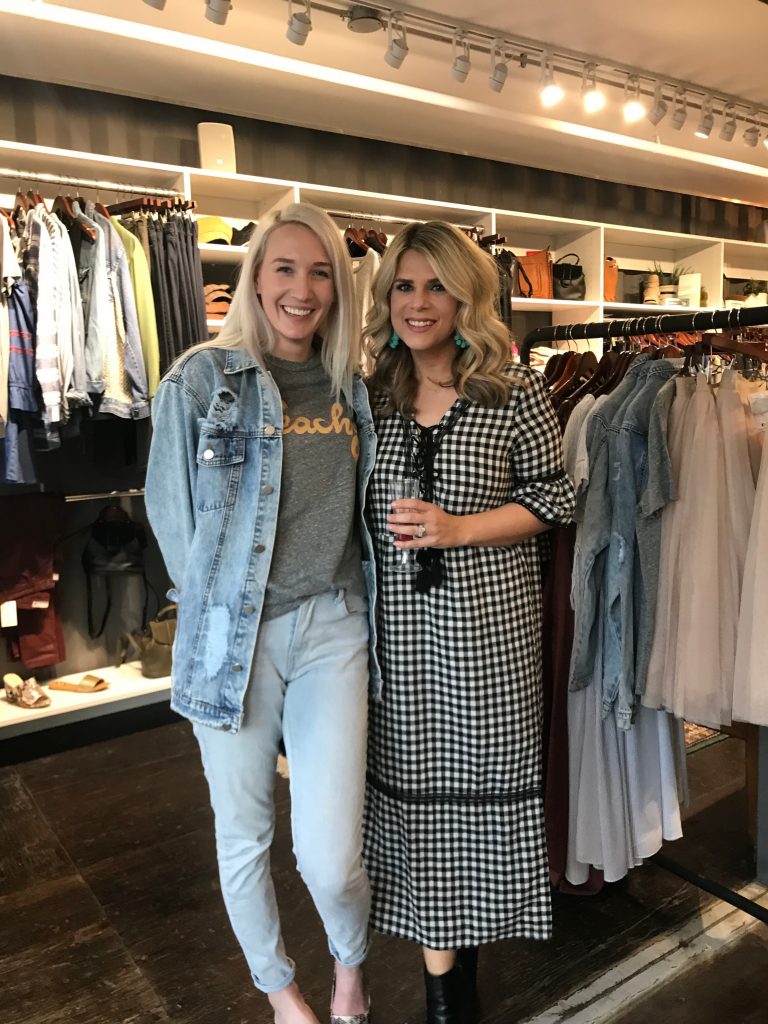 I can't get over how incredible Megan, from Beau & Arrow, has been during this entire process. She is the sweetest, most genuine, smartest girl boss out there. She took a chance with me to do something that really wasn't being done and I can't wait to see what is next for us!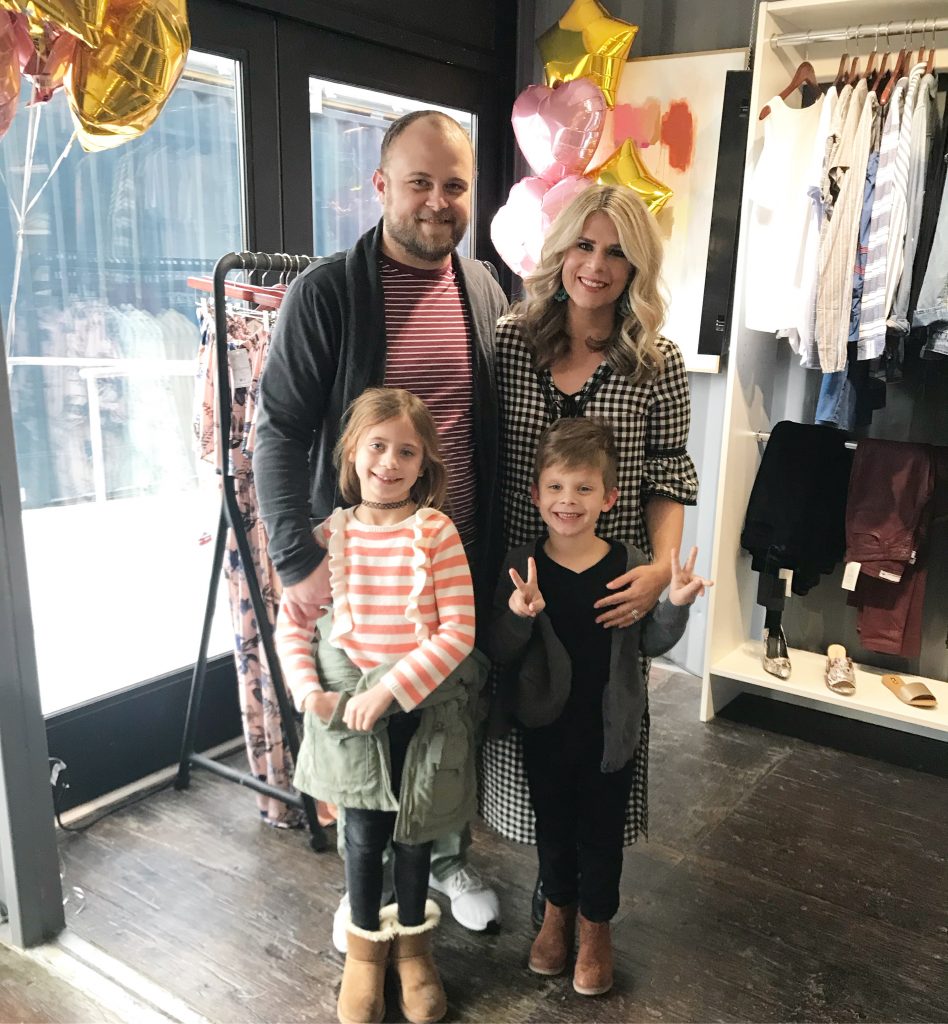 Good News! The collection will be sold exclusively online, starting this morning! At the beginning of each month we will add new Style Drops to the site. These will be pieces that I have hand chosen for the collection that reflect my personal style and favorite trends. You can officially shop the collection any time, here.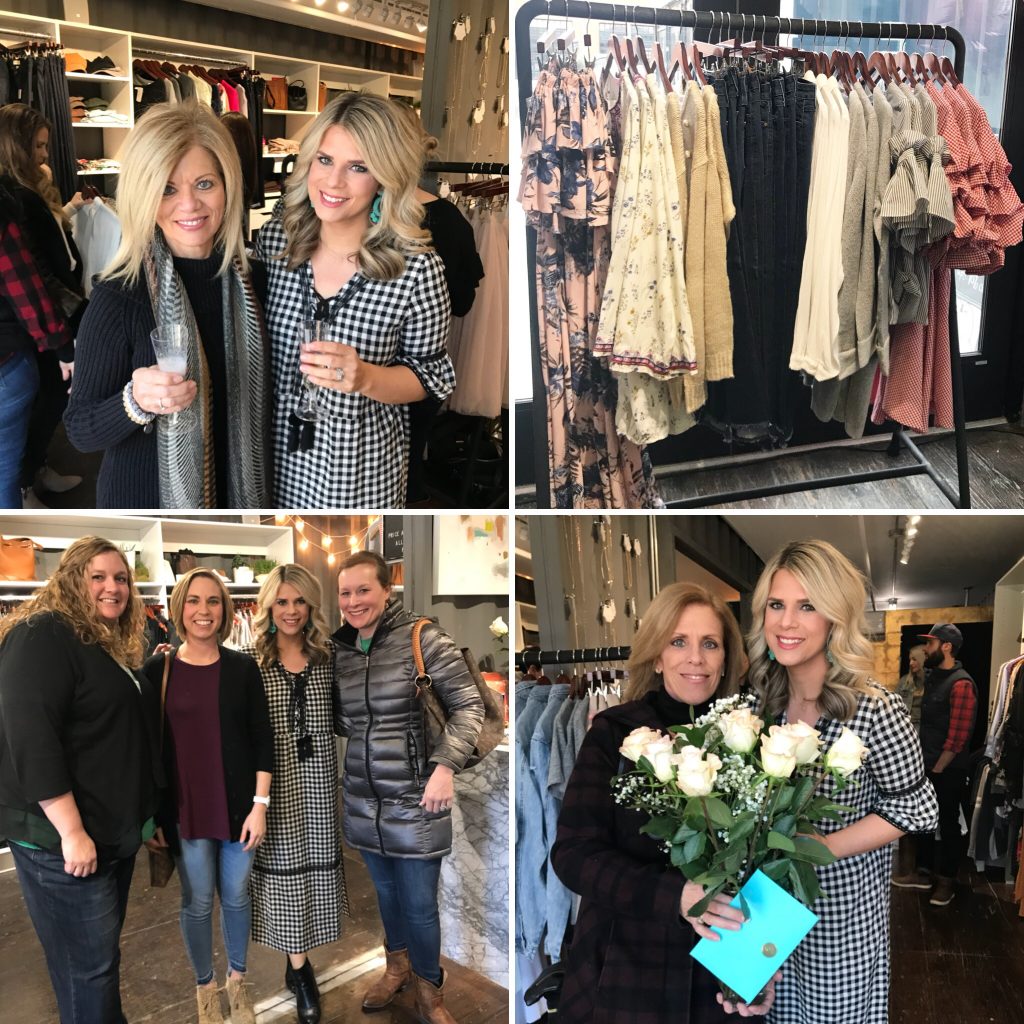 Thank you to everyone who came out to celebrate the launch of the collection last night at Beau & Arrow! You are all my biggest cheerleaders and I love you BIG. Thank you for continuing to prove yourselves as the most supportive, loving friends out there!! I have a feeling it will just keep getting better from here!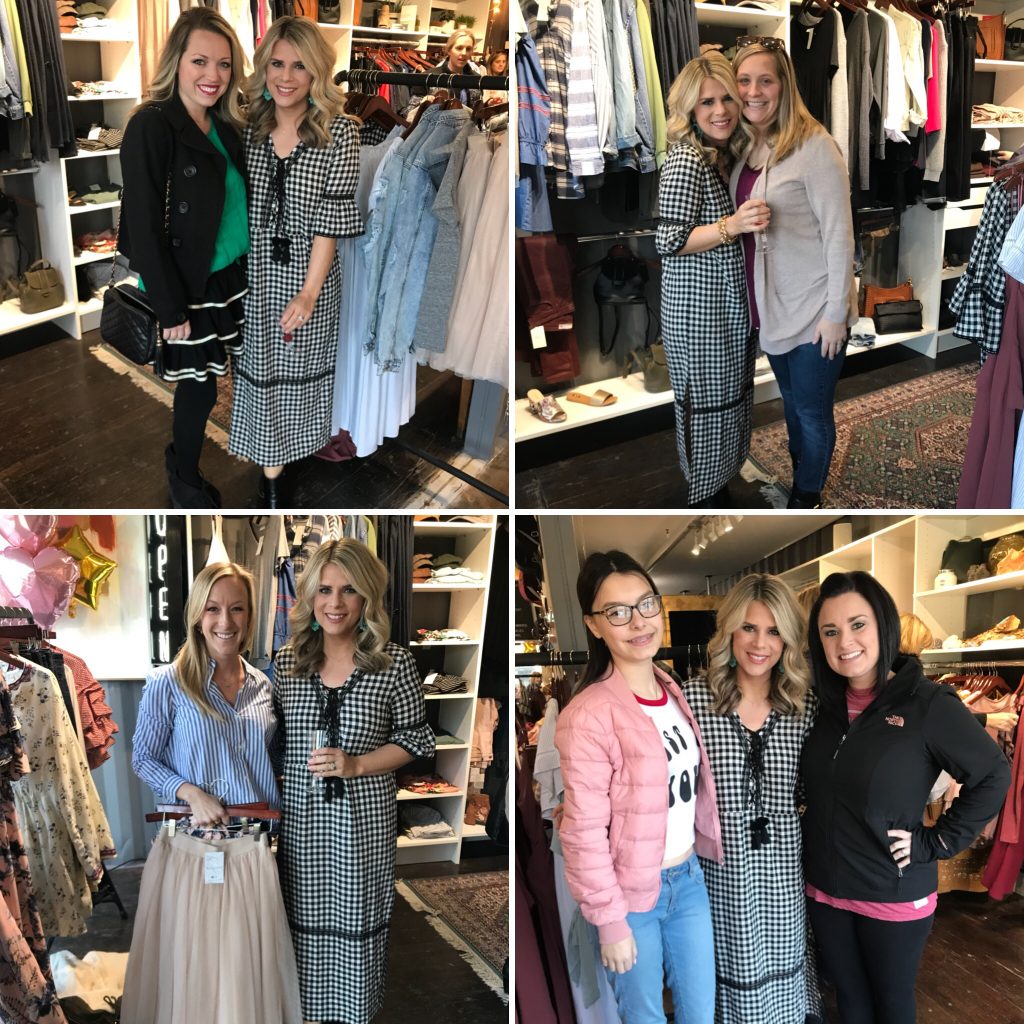 {  Gingham Dress  |  Statement Earrings  |  Booties  }