Before we truly jump in, I have a confession… I am not a writer. I'm just a girl who loves people, has a passion for styling and wants to somehow get that out to my readers and clients! So please keep that in mind as we move forward!
This can always be a tricky time of year.  All the retailers are pushing their Fall lines and we're still sweating it out with highs in the 90's (at least we are in Oklahoma)! So where does that leave the consumers who are purchasing these Fall looks, like sweaters and boots?! Let's break down a few different ways you can still be on trend with those new purchases, but for your current weather trend.
First, don't be afraid to mix seasons! Adding a chunky sweater with your favorite Summer cut-offs is the perfect blend of the two seasons. Finish the look with minimal jewels and neutral booties.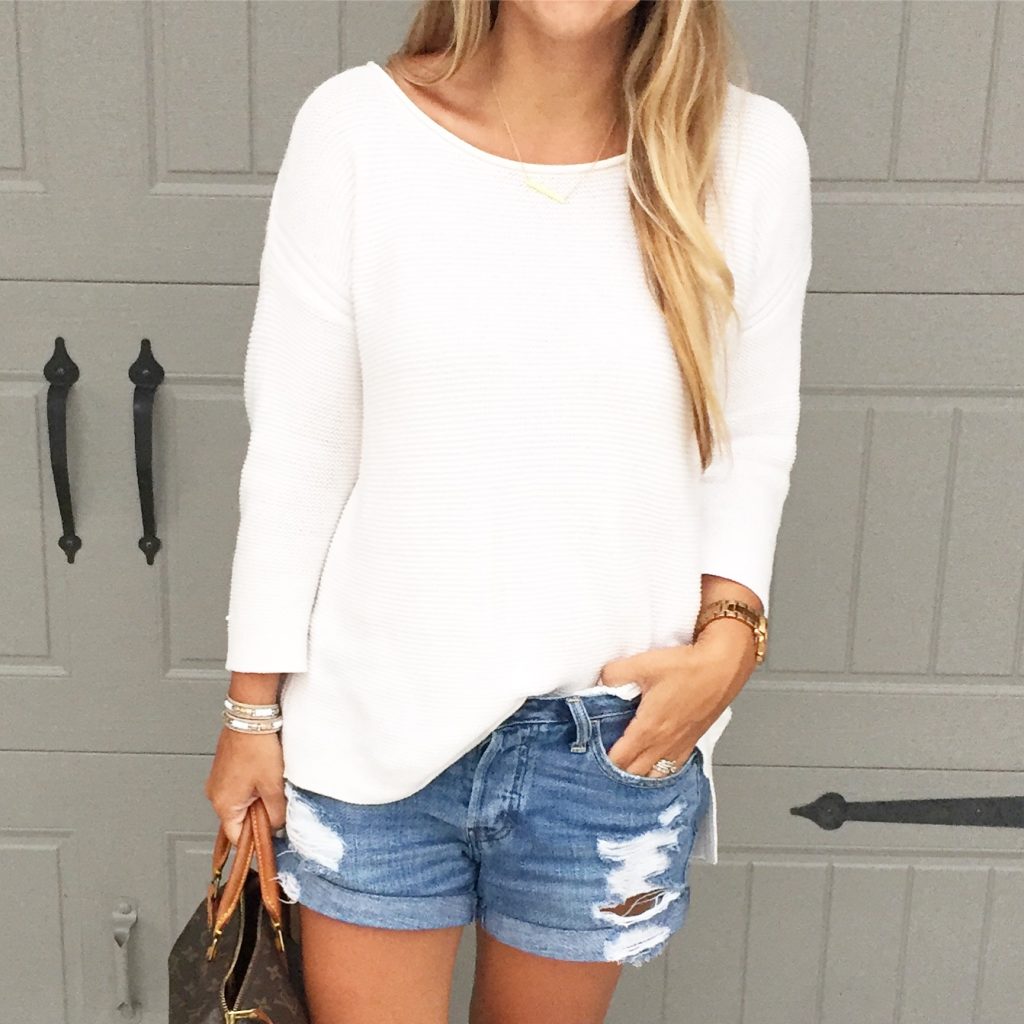 {Sweater: Old Navy (similar) | Shorts: Abercrombie | Jewels: Stella & Dot}