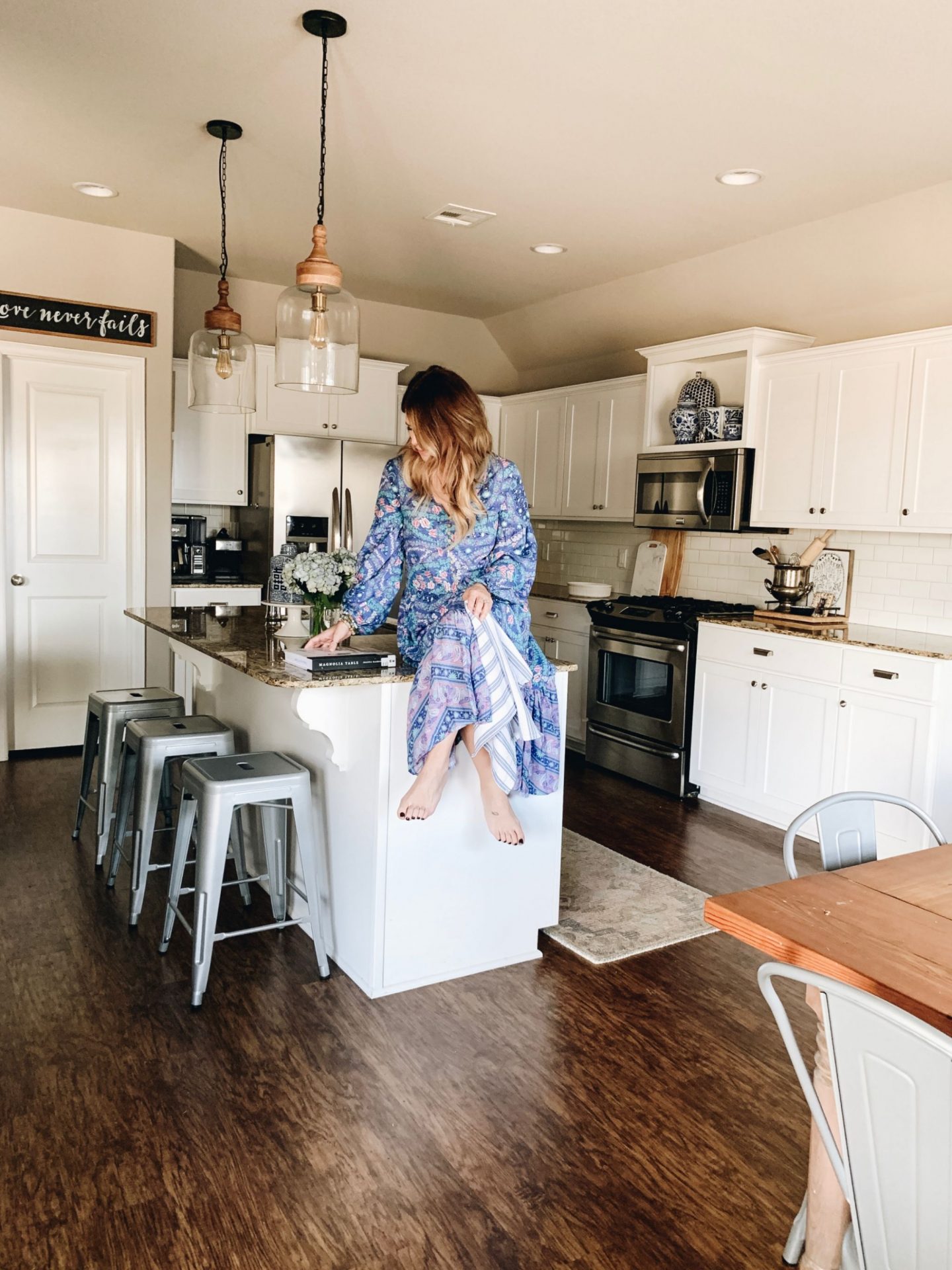 I'll be the first to admit that Brian and I don't get enough date nights. This is one of those things that I know we should work on. We are both major homebodies, so sometimes just putting the kids to bed, opening a bottle of wine and eating a meal together is just perfect for us. I used to stress about needing to go out for dinner or for out for the evening and the longer we've been married the more I feel like it's just important to intentionally date your spouse. Whether that looks like getting dressed up and going out to dinner, grabbing lunch together while the kids are at school or cooking an amazing dinner and just enjoying each others company.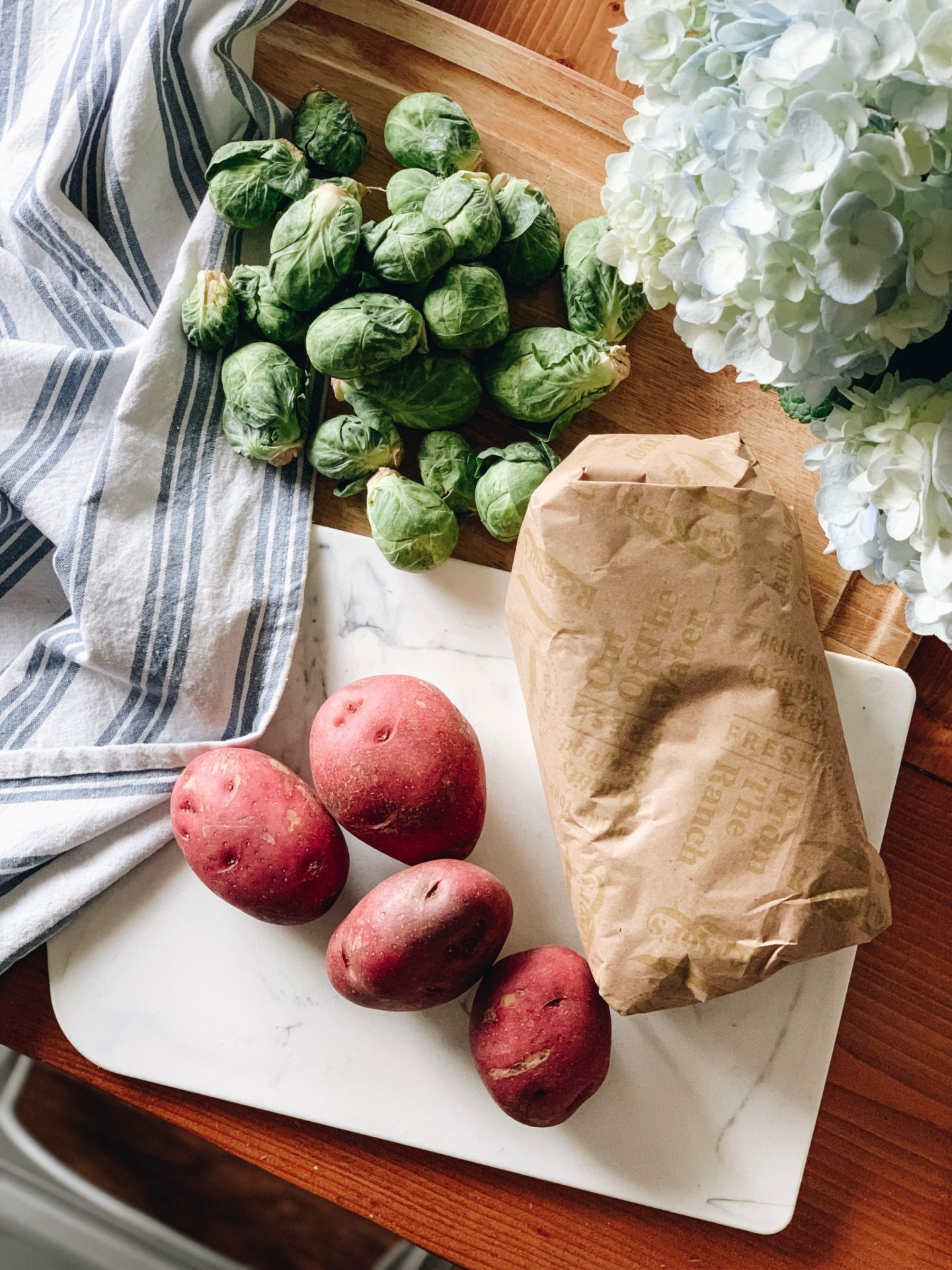 Yesterday, I dropped the kids off at school and ran to my local Reasor's to grab all the necessities for our date night in. The Reasor's Big Meat Sale is going on this Thursday-Saturday (April 4-6th) from 10am-7pm and I knew this was the perfect time to swing by and grab a couple steaks for dinner and stock up on meat for the whole fam! This is the best time to stock up the freezer by buying meat in bulk at an amazing value. I'm normally pretty clueless when it comes to buying meat, We normally stick to ground turkey or chicken when I cook at home, so I was very thankful to talk to their local butcher about different cuts of meat, how to cook our steaks and what to use for a marinade. They were so helpful and a big part of what made our dinner so delicious!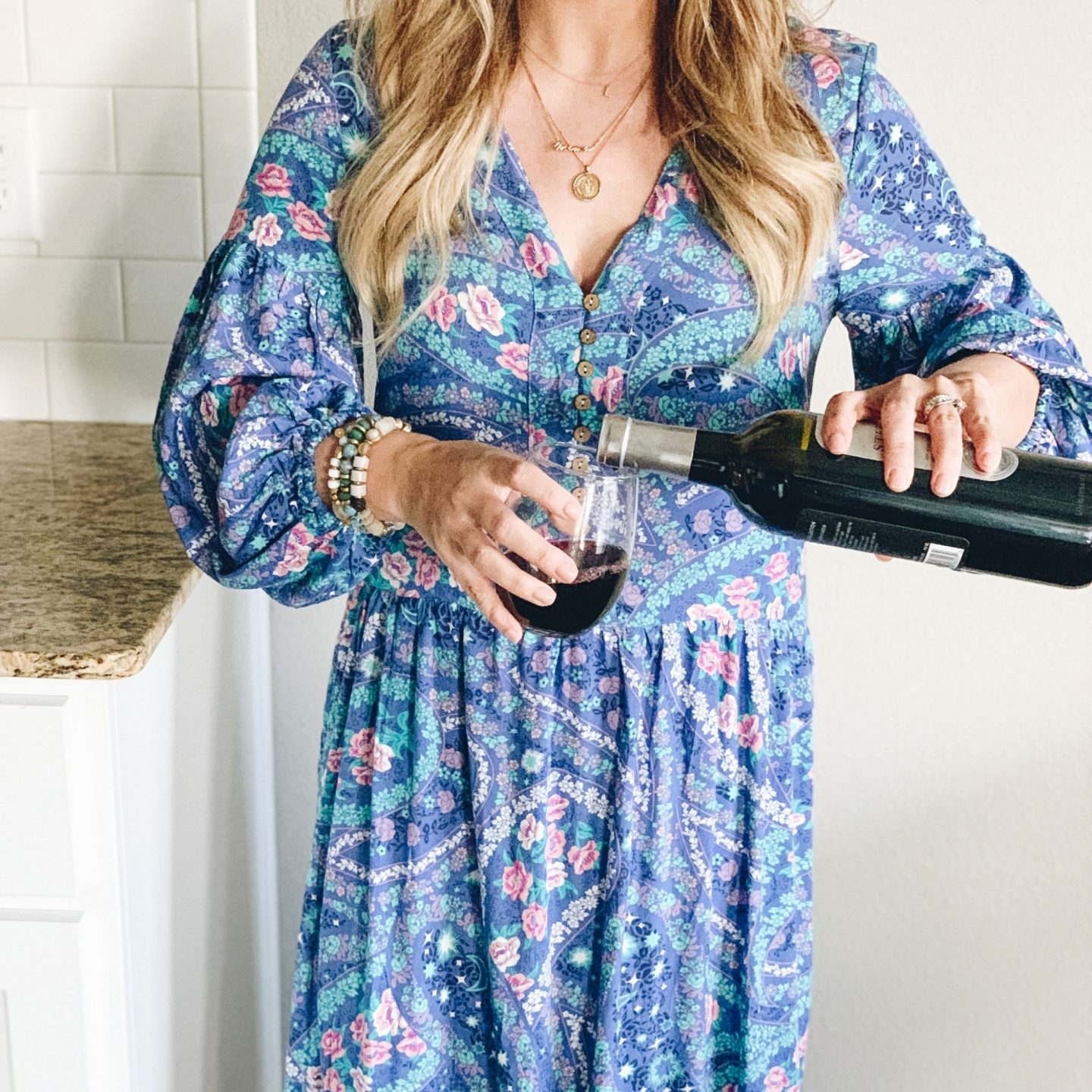 I grabbed a few KC Strip Steaks, brussels, red potatoes and a Bottle of Wine to round out of menu. I also grabbed a few bundles of the most gorgeous blue hydrangeas for the table. (side note; I'm always so impressed with the florals at Reasor's! The staff is always so sweet to help answer questions and recommend blooms!)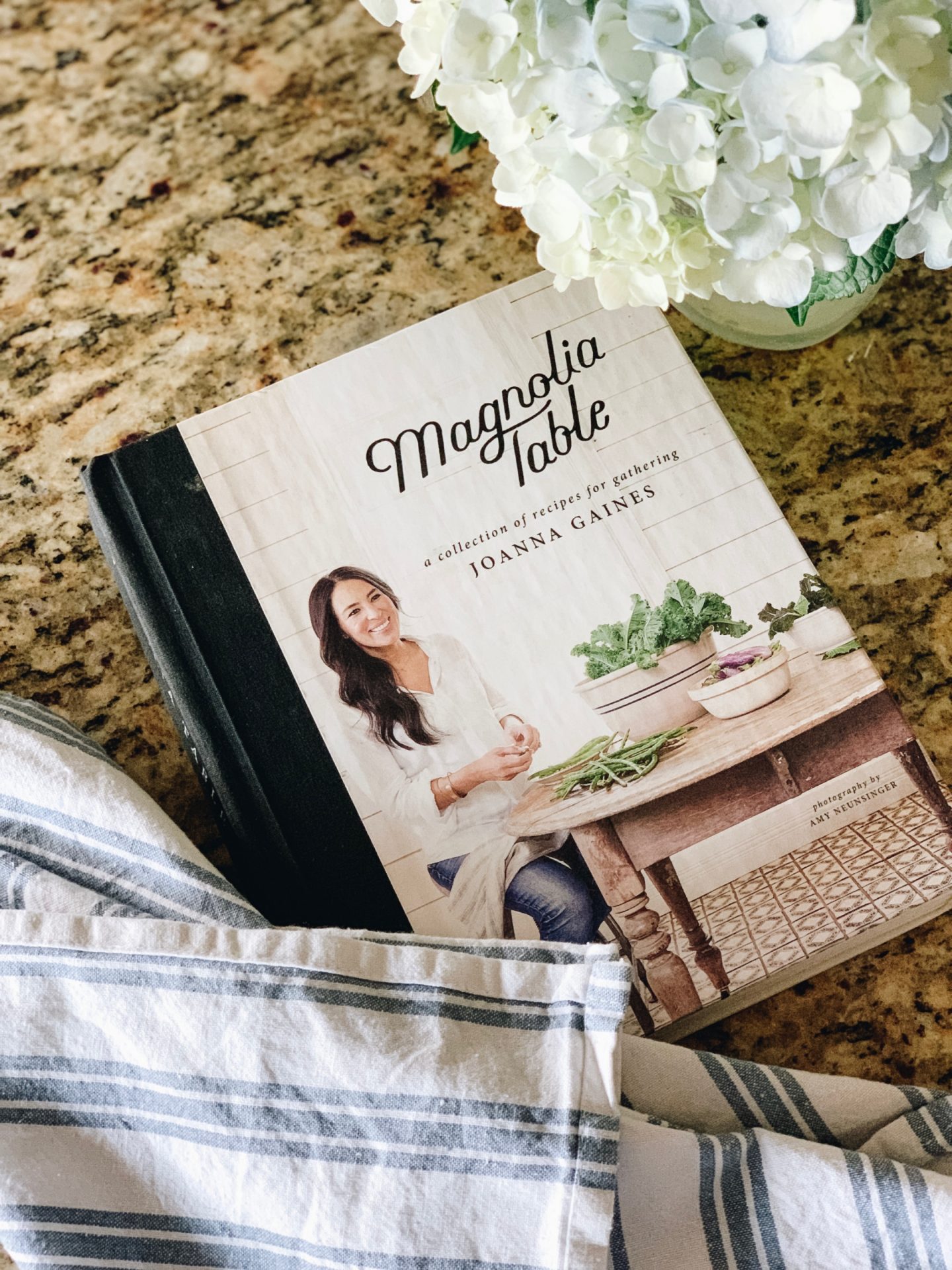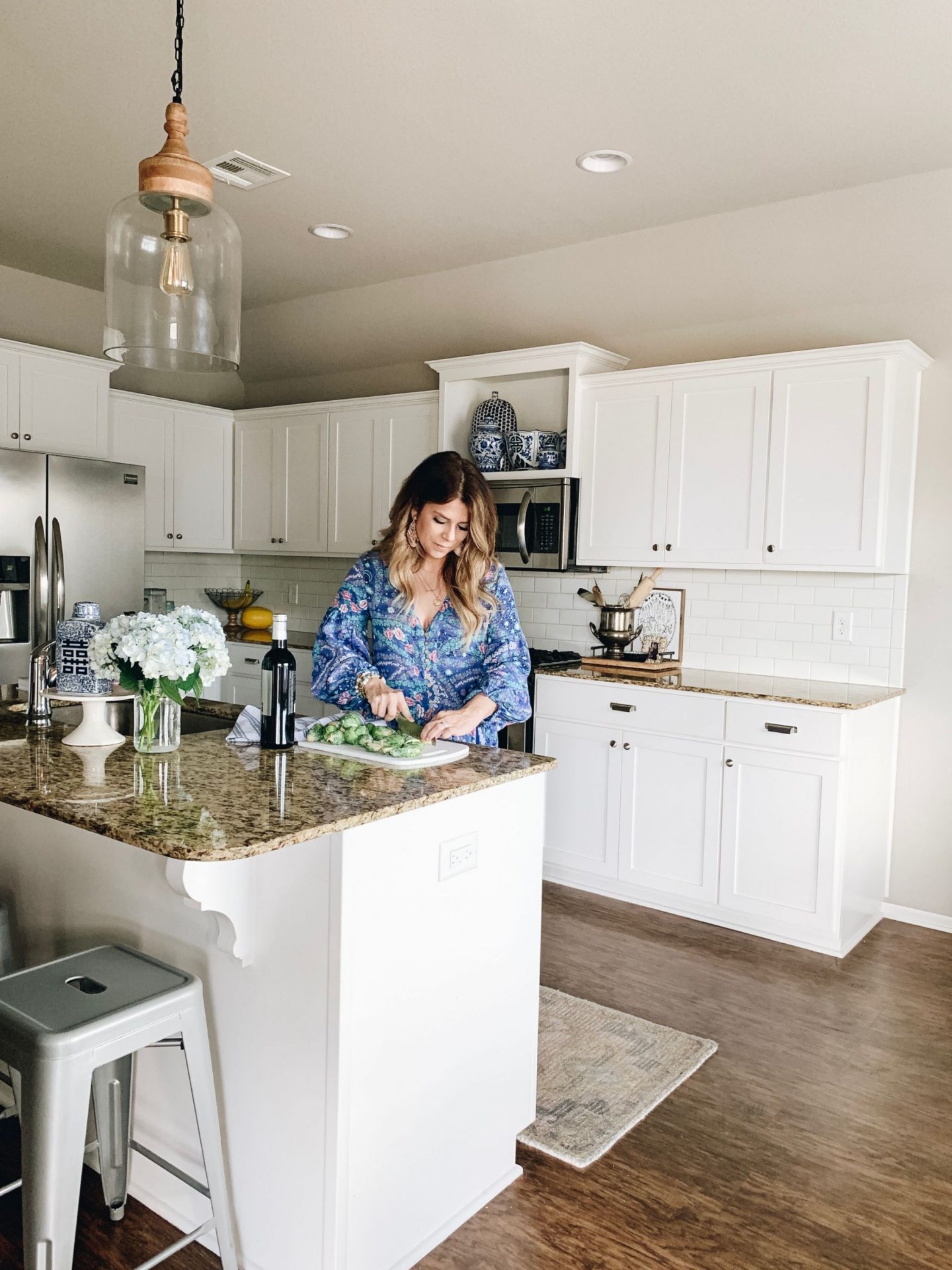 I loved our dinner and our time together, it made me realize that we need to do this more intentionally more often. I have a girlfriend who has a date night with her husband once a week. They have a sitter scheduled every week, so that they can go on a date. I love that idea so much! We have always relied on family for watching the kids when we go out, so I've never felt like more than 1 date night a month would work, because I hate asking. BUT this dinner at home has shown us that we can make date night at home special and something to look forward to!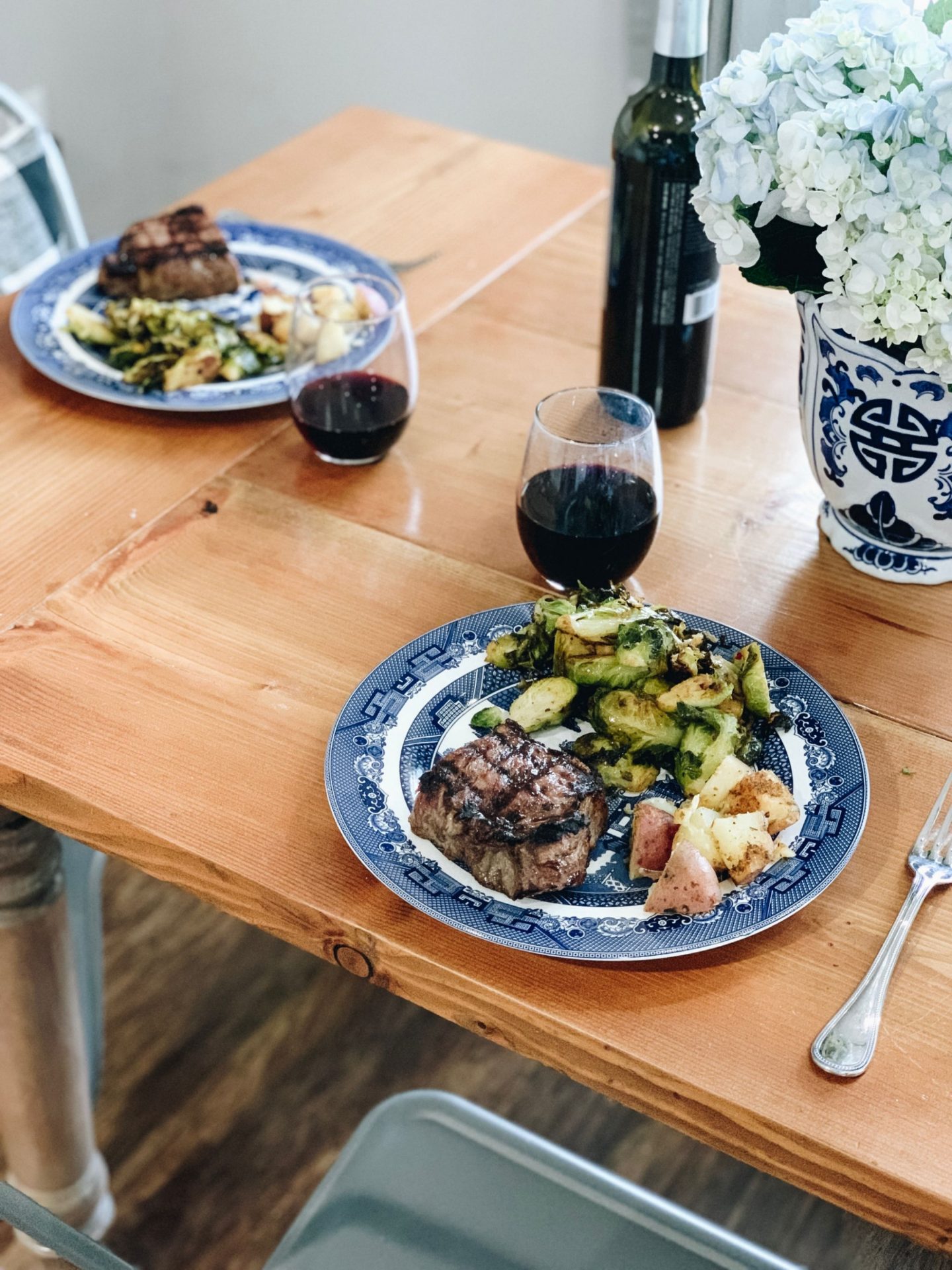 So my question for you; do you and your spouse make time to intentionally date each other? How many times a month are you going out on dates? Once, Twice, Four times? I'd love to know what some of your favorite date night ideas are! Share them below!
SHOP THE POST:

Don't forget to stop by your local Reasor's this weekend to stock up on the best cuts of meat for amazing prices! The Big Meat Sale will end this Saturday ay 7pm! Don't miss it!
*This post was created in partnership with Reasor's, but all thoughts and opinions are my own. Thank you for supporting the companies and brands that keep lindseymeek.com going!