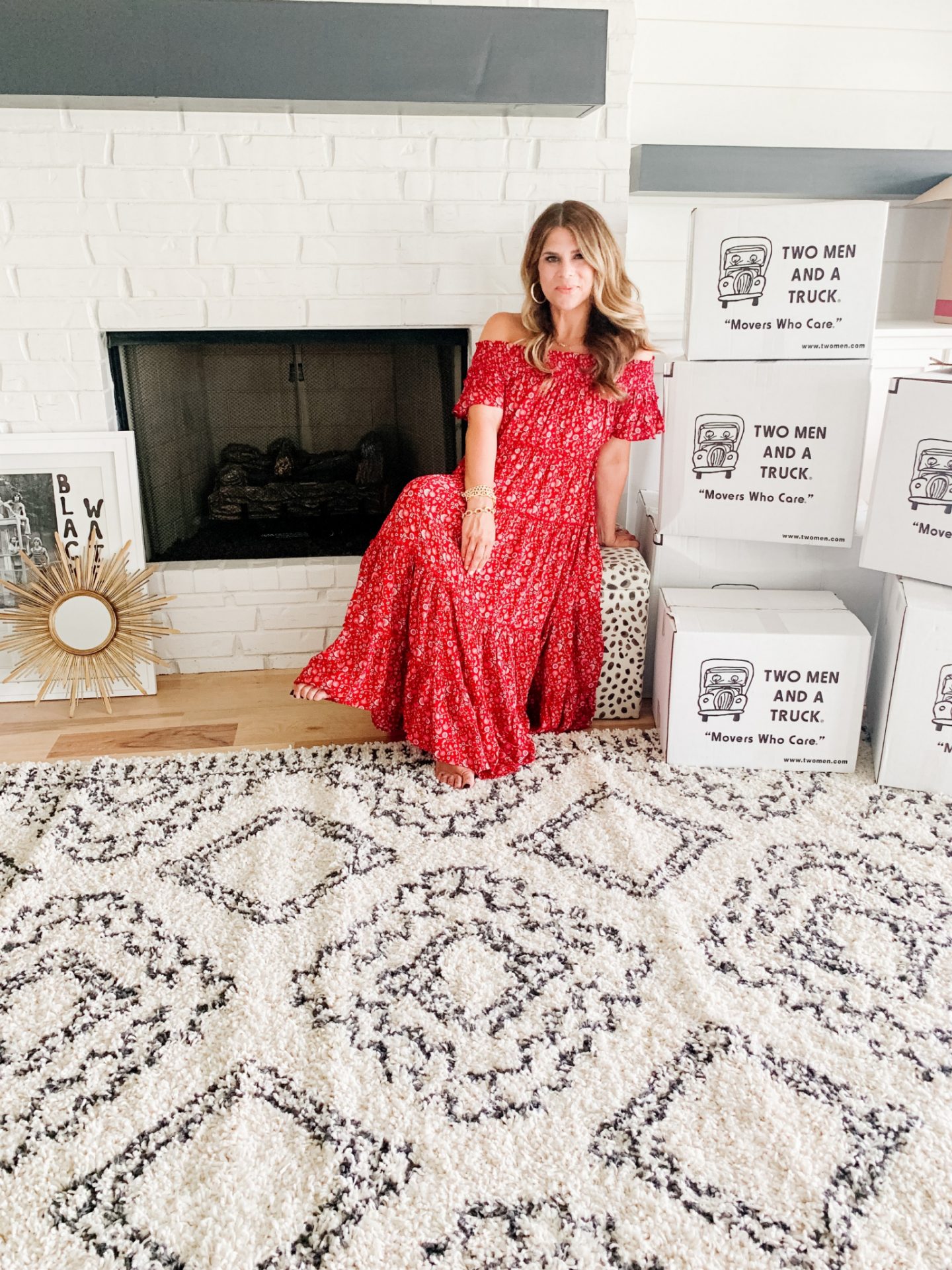 Surprise! We moved! If you are following along on Instagram, you may already know that over the weekend we moved into a new home! This move has been something that we have been planning and dreaming of for over a year and I am just so thankful and blessed to call this house our home! We had the opportunity to work with our local Two Men and a Truck for this move and I can not say enough about our great experience! I'll share a little more about that experience (and a coupon code!) for you below!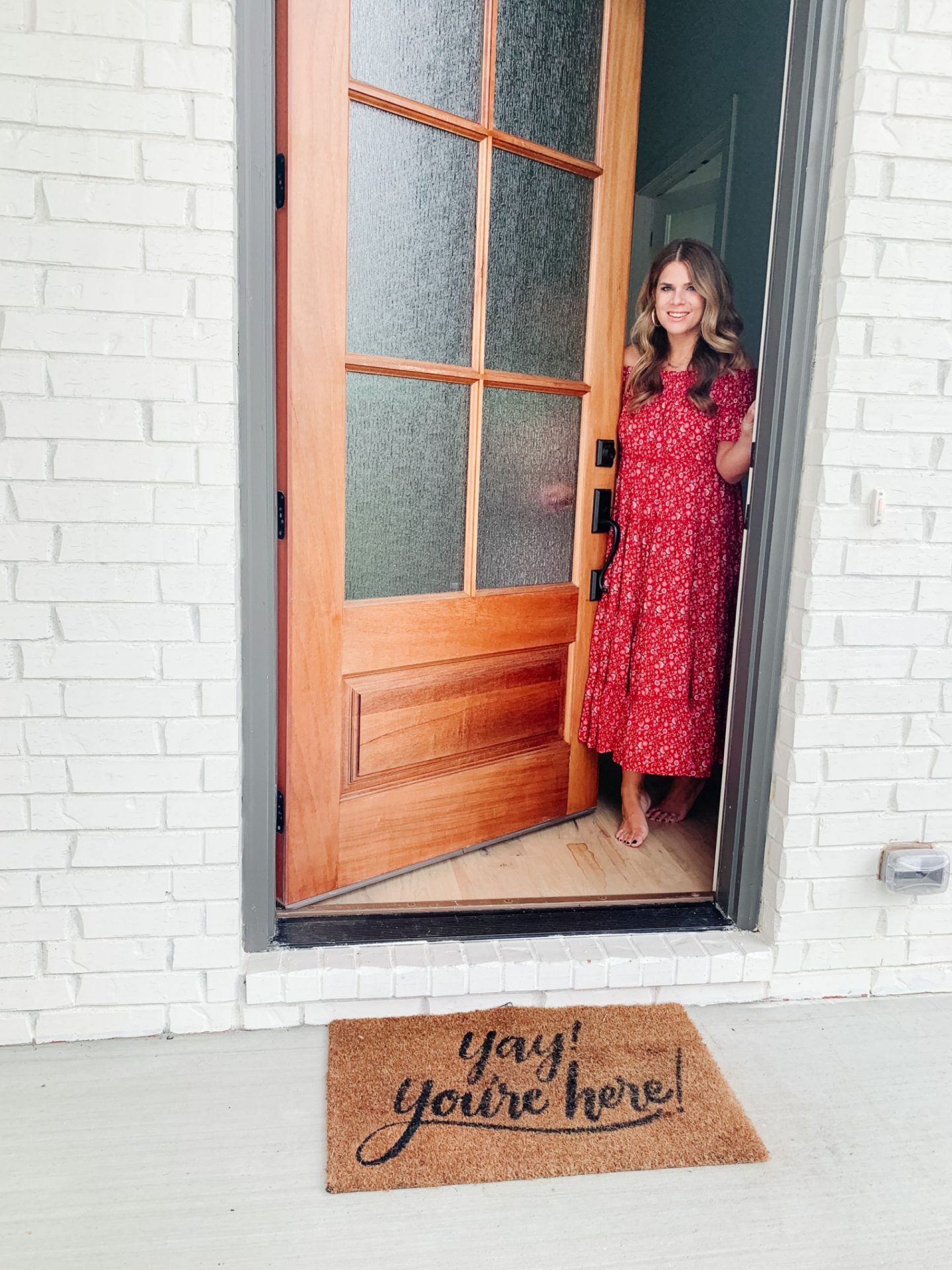 Even though we had been house hunting for a while, we still waited until 2 weeks before we closed on our new house to start packing (insert eye roll emoji!). I think in many ways, because of the weirdness that is 2020, we were honestly just waiting for the entire thing to fall through. Doesn't that just sound like 2020? It's weird to even admit that, but everything has been so uncertain lately, Brian and I both found it hard to be hopeful that the house would actually be ours. I think we both felt like that until they actually handed us the keys and could finally breathe! We are so incredibly thankful to have finally closed on this property and we are expectant to see what God has in store for us here.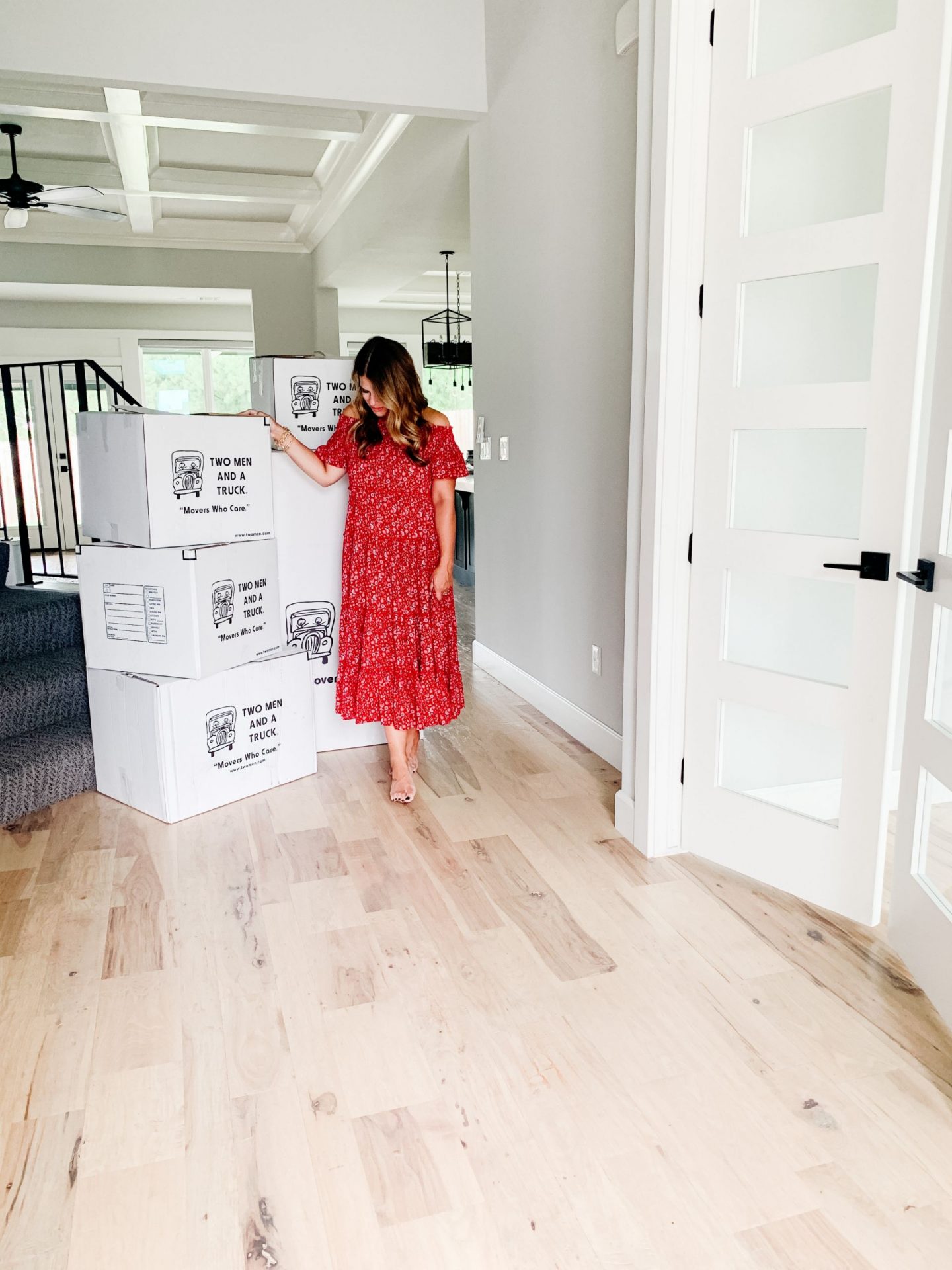 5 Tips to Help Prepare for Your Next Move
(while still being the greatest wife, mom, friend and business owner ever!)
JUST START. Seems simple right, but remember Im the girl that waited 2 weeks before her move to start packing! Life is crazy and honestly it isn't going to slow down just because you are moving. Chances are, you will still be working (in my case packaging and shipping Emerson Charles orders up to the last minute!), taking care of kiddos, keeping your house clean and your family fed. This is where the 'just start' advice really comes in! Start by walking through your house and removing everything from the walls. Just this small step will give you the momentum to keep going!
PACK THE KITCHEN FIRST. I know, that probably seems weird, but follow me here! The Kitchen is generally the biggest, most time consuming, room to pack. There's stoneware and flatware and stemware and pots and pans. Seriously, so much stuff. Pull out a few items that you will need to cook with over the next few weeks. Maybe one pot, one skillet, one plate, one bowl (for microwaving purposes!) and then go to your local Sam's Club or Costco and buy paper plates, plastic cutlery and cups. You can do it for a few weeks! I promise!
SKIP THE DECLUTTERING. In a perfect, stay at home Mom, world with napping children and maid service, I would suggest that you declutter every room before packing, but if you are also moving in 5 different directions at all times- working, taking kids to practices and ball games, cooking, cleaning, mothering, etc. You probably wont have time for a major declutter! Focus on one room at a time and start filling boxes. If its an easy "toss in the trash" or "toss in the donate pile" item, go for it, but also know that you have a time limit to get your house packed, cleaned and move out. Once you are in the new home, that time limit is gone and you can take your time decluttering as you unpack.
MAKE THE PHONE CALLS. Transferring and staring new service really is the easiest thing to do, BUT you have to set aside the time to actually pick up the phone and make it happen! Some places will allow you to do this online, but I found that phone calls are just as easy! I would recommend doing this 1 week out from your move. Chances are the buyers of your home are also doing this and it would be good for your transfer or stop service to be in the system before the new owners call in. Here is a quick list of who you need to call:

Electric
Gas
Water/City
Cable/Internet
Insurance
Bank
Subscription Services
USPS
HIRE MOVERS. The last time we moved, Brian and I made a pact that we wouldn't move again unless we budgeted for movers. So this time, we hired movers and this was, hands down, our best decision of the move! After researching many companies, we decided to go with Two Men and a Truck Tulsa. A few things that stuck about to me about Two Men and a Truck Tulsa; they have a 96% referral rating, they background check and drug test all of their employees, they were so helpful and efficient in getting our quote over the phone with hourly pricing so we knew exactly what to expect! They even dropped off boxes and packing materials a few weeks before the move! On move day, I was able to be more present with my family, still answer work emails and most importantly get the house clean and ready for it's new owners! We had 1 truck and 3 movers for our move and they packed that truck to the brim! Like a perfect puzzle! The team was respectful, speedy and so great to work with!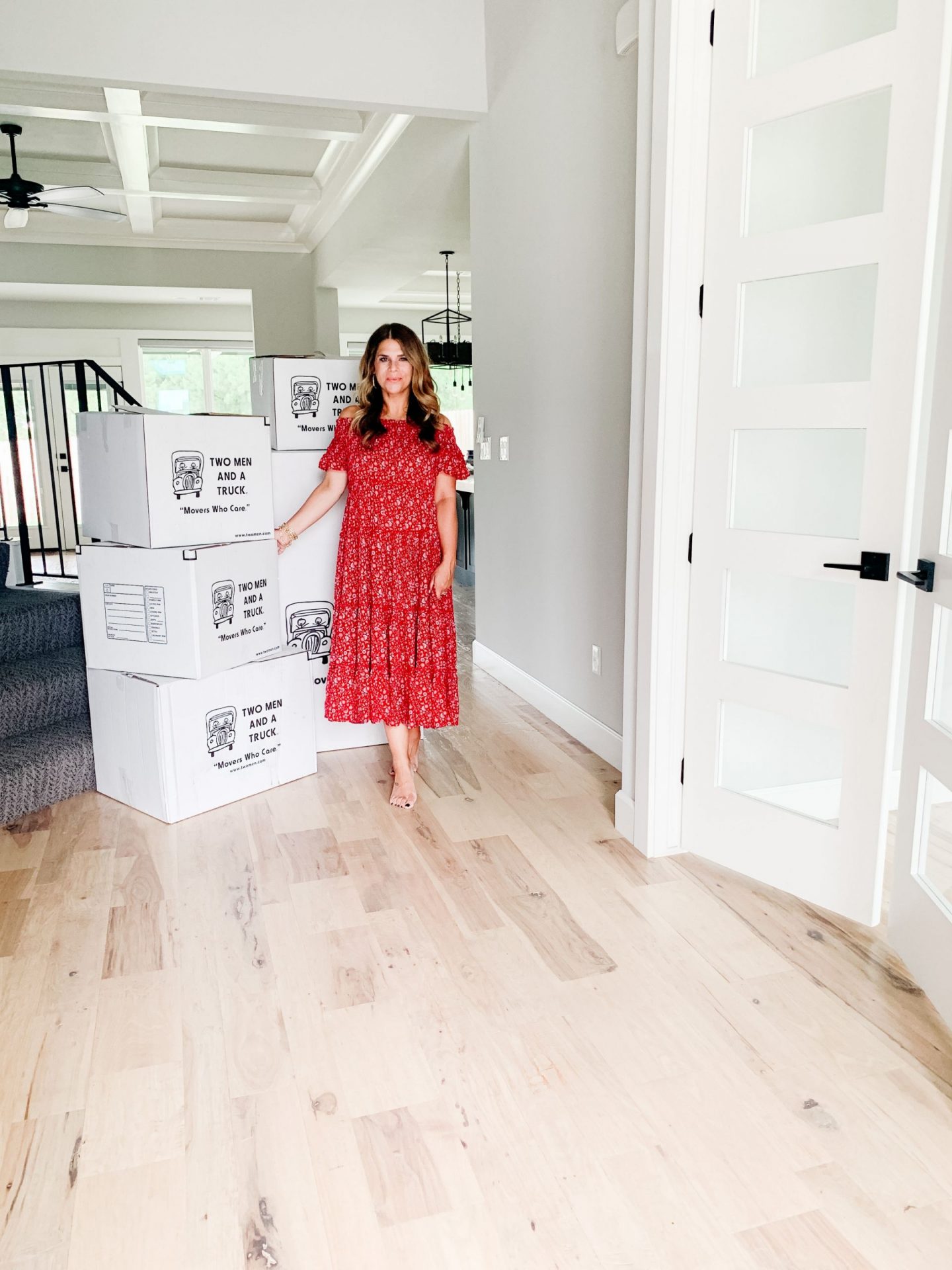 BONUS TIP: Label with details! Don't just write 'Living Room' or 'Master Bedroom' on your boxes. I 100% recommend, taking the time to write a quick description of what is in the box. Trust me, it will make it so much easier to find your favorite pajamas when you get into your new house and you can't find the box you KNOW you packed them in! 😉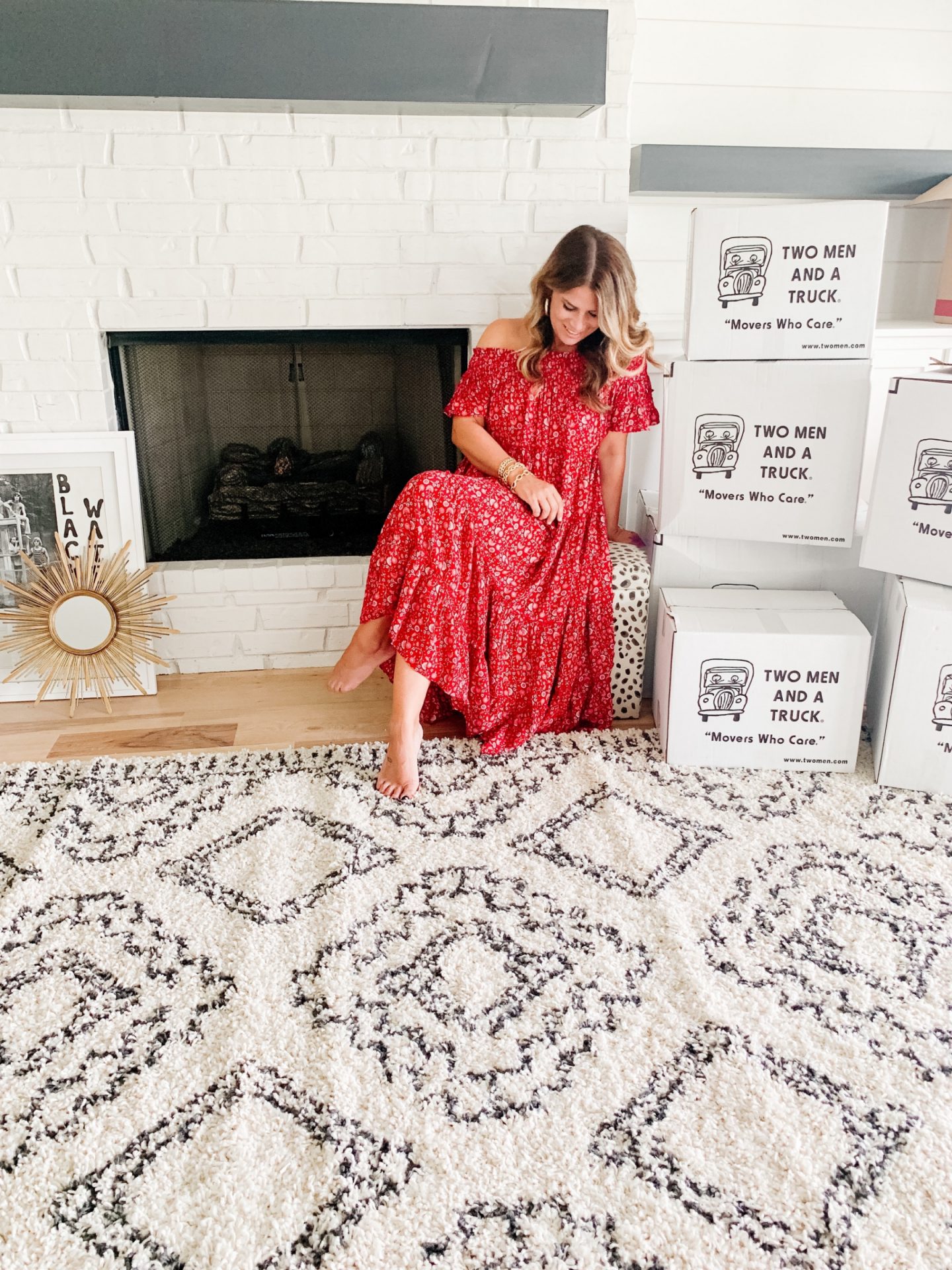 I could keep going, but I think these are a great Top 5! Would you add anything different? If so share them in the comments! I would love to hear your top tips to prepare for your next move! Although, we are NEVER moving again, I would choose Two Men and a Truck Tulsa, over and over! The team at Two Men and a Truck were so kind to offer a couple discount codes to me to share with YOU! If you are prepping for a move, or know someone who is, please share this info with them!
You can use the code; 'Insta2020′ for $20 off boxes OR use the code 'Move2020' for $50 off moving services!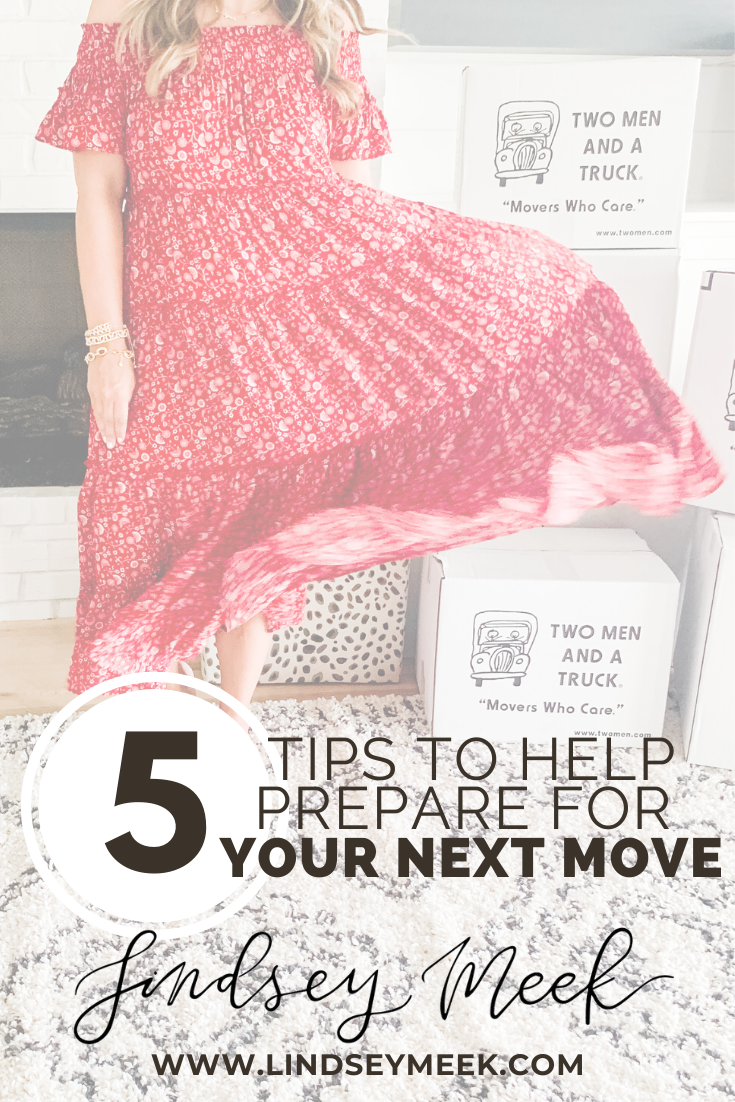 SHOP THE POST:
*This post was created in partnership with Two Men and a Truck, but all thoughts and opinions are my own. Thank you for supporting the companies and brands that keep lindseymeek.com going!